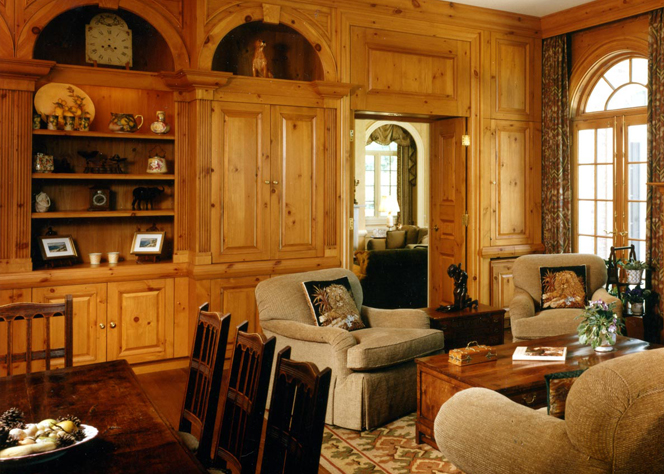 Our clients had recently moved to Chicago's North Shore from England. It was a serendipitous event that allowed our paths to cross, how fortunate we were that an old client recommended us to these lovely people!
The residence was custom built new construction from the ground up, set on a beautiful piece of property with private beach.
We worked with a local architect who understood period architecture, we designed extensive millwork, bespoke flooring and old world painting techniques. The interiors were designed to complement our client's beautiful antiques and artwork The property has a putting green, enclosed pool, extensive gardens and coach house.
"Their taste is impeccable, and the only one we considered when we moved to Chicago, on the recommendation of our classiest friends. Ken is meticulous, on top of every loose end and very communicative".
~ Owner

Categories:

Share Project :