In Conversation with Ken Walter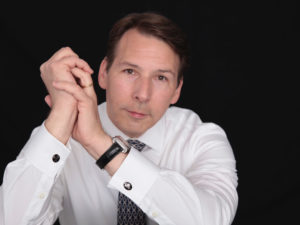 Gray | Walter is a studio based in Chicago founded over two decades ago. The firm's scope of work extends from ground-up construction and renovation to interior architecture, design and decoration for hotels, restaurants, private clubs, residential, corporate and other commercial spaces.
Having a conversation with Ken is like a discovery. He'll find out what you love, what you don't like, and get to know you.
Here, Ken explains a few things about what makes him tick and where he comes from.
How would you describe your design philosophy?
Our aesthetic is characterized by diversity and unified by an essential clarity. Design evolves out of intimate dialogue: between the client and the designer, between the designer and the site. The results reflect clients' needs and desires, their unique characters as filtered through our vision; and reveal a beautifully calibrated balance between form and function. This process renders a phenomenal end product regardless of overall style of the project.
How would you describe your style?
With no singular mandated style, we are free to take on widely disparate clients and projects. The common denominator throughout is a disciplined aesthetic that focuses on revealing the poetry in the most rational approach to space, proportion and light. People laugh when I say I have no set specific style, the truth is I appreciate good design period. However, it must also be appropriate to the site, the client and the budget.
How diverse are your projects?
We have completed two of the remaining seven historic mansions on Chicago's Lake Shore Drive, a Hacienda style residence in Rancho Santa Fe, California, and an apartment in Chicago's Park Tower. However, we have also worked on an apartment in London's Mayfair District, and a petite apartment in Paris overlooking the Seine.
What about your commercial experience?
We have completed a number of boutique hotels across the country such as The Tremont House in Galveston Texas. Our work in the specialized sector of private clubs has taken us across the country as well, we are particularly proud of our work at The Chicago Club in Chicago. In terms of corporate projects, we are very excited about the successful outcome of our work at the corporate headquarters of Illinois Tool Works north of Chicago.
Is Historic Preservation part of your work?
Yes absolutely, we have had the pleasure of completing several historic clubs, hotels and private residences across the country. These projects are typically very personal to the clients so they are extremely detail oriented. Needless to say we enjoy working with the governing boards to achieve appropriate approval while remaining historically correct. We are guardians to these buildings; it is our responsibility to preserve them correctly.
How do you assist clients with special collections?
We are experts in assisting clients who have assembled art and antique collections over a period of time. It is our duty to provide restoration when appropriate, provide framing and lay out the collection upon moving into a new space. Our ability to curate an existing collection or to assist in establishing a new collection is a privilege that I really enjoy.
Can you tell us a little about your professional training?
I graduated with a degree in Interior Design from Brooks College in Long Beach, California. I worked for three small interior design firms and global giant HBA prior to establishing Gray | Walter. Our firm was originally founded in 1971 by my late business partner Ann Milligan Gray, the firm was known as Ann Milligan Gray, Inc. from 1971 to 1988; in 1989 we became known as Gray & Walter Associates. We were selected by House & Garden and House Beautiful Magazines respectively as a leader in Chicago interior design.
What are you most proud of?
Awards are nice, and yes we have won a few over the years. But to me, happy clients are even better. We have accomplished both, but I'm the happiest when we have transformed a client's environment into something that will enrich their lives and nurture their soul.
Do you have customer testimonials?
We sure do! Pop over to our Houzz site to see those.