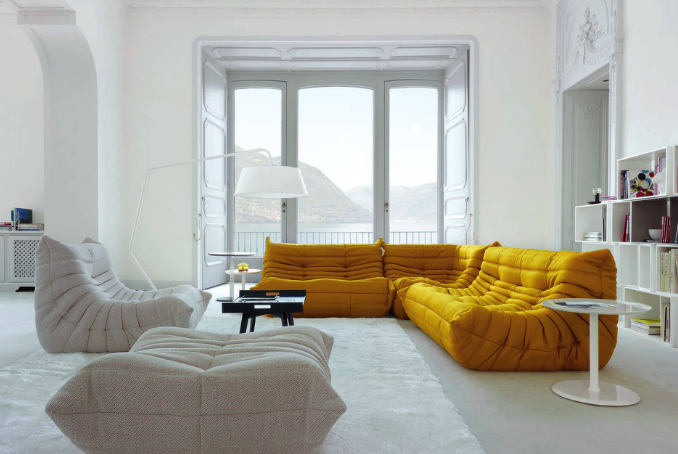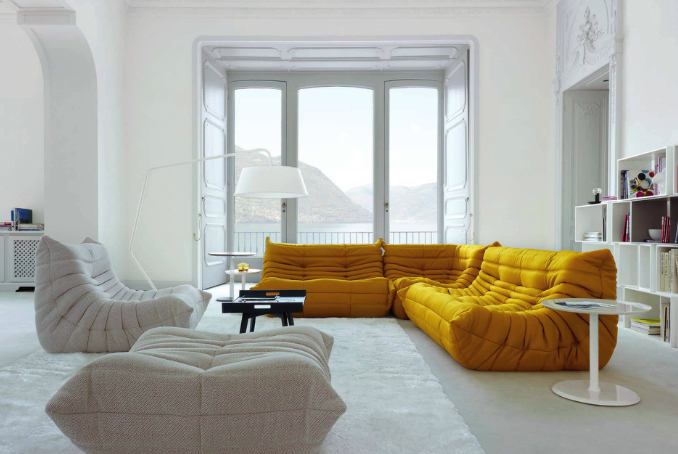 As a Chicago Interior Designer I am always looking for unique furniture design.  Sometimes these pieces need to make a statement, sometimes they should just be beautiful silhouettes.  I would like to take the opportunity to invite you to join me on Facebook, Houzz and Pinterest for more great finds from Gray & Walter.  Browse through the Gray & Walter portfolio at kennethwalter.com for examples on how to incorporate statement pieces into your decor.
These are some of my favorite statement pieces from across the globe: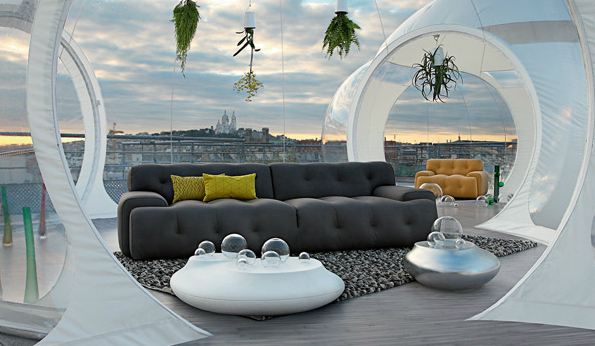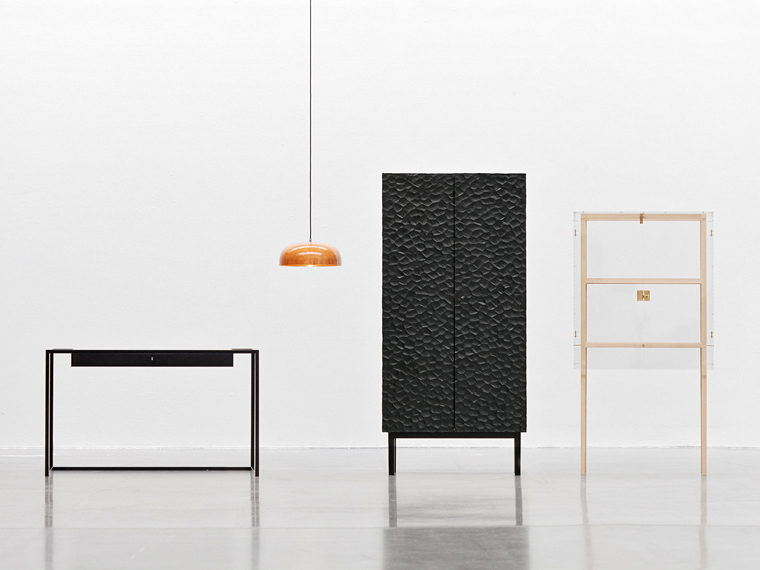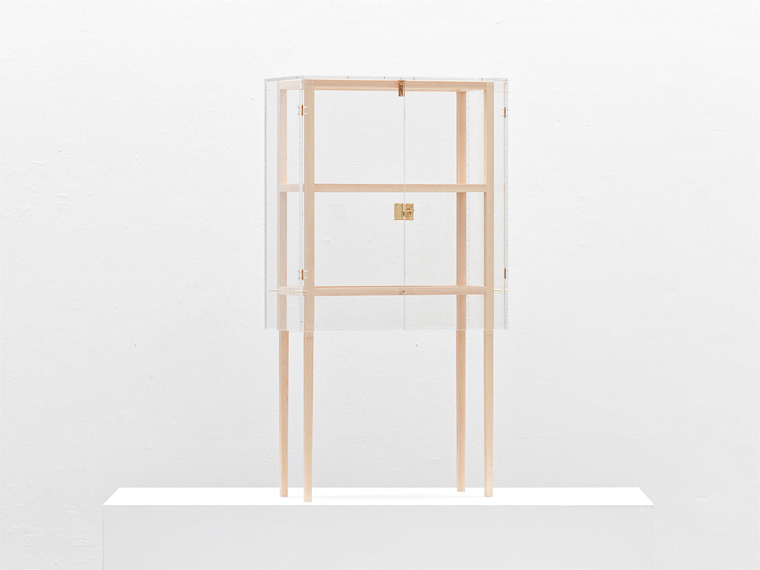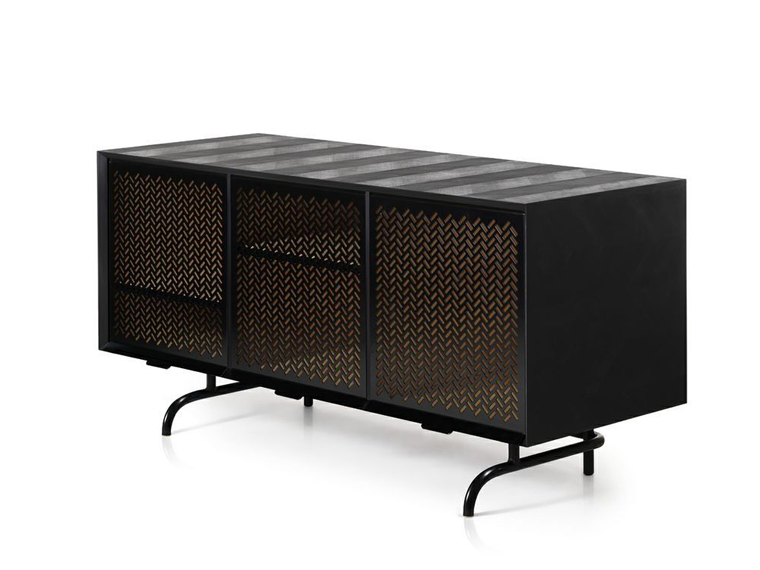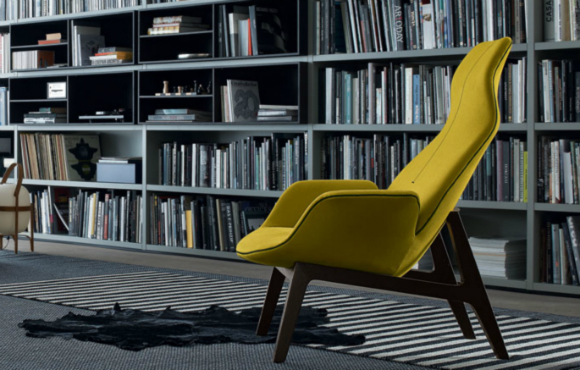 Ventura Lounge by Poliform
Jean-Marie Massaud (2011)
Enveloping, fluid and sensual shapes for an upholstered comfort and refinement. The lightness is highlighted by a small walnut wooden structure (natural or lacquered). This collection is the quintessence of the style and know-how of the Massaud/Poliform for a well-off but contemporary comfort.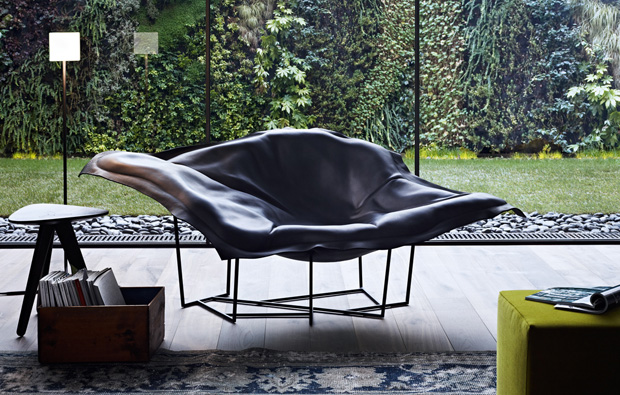 Wallace by Poliform
Jean-Marie Massaud (2010)
A proposal characterized by innovative shapes. Wallace, design Jean-Marie Massaud explores new creative possibilities.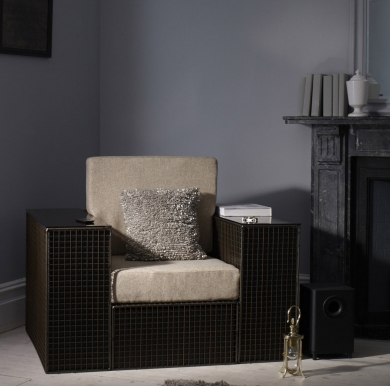 Mesh Armchair from Bowles & Bowles
Room to sit and room to spread make this armchair a brilliant design. The bespoke upholstered seat and back in selected colours are comfortable and supportive, while the generously sized wire-mesh arms finished in glossy inserts create space for your book, remote and more.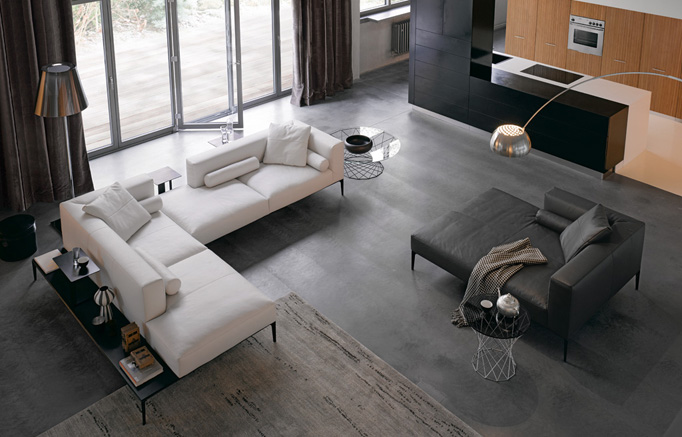 Walter Knoll: Jaan Living. Design: EOOS.
Cosmopolitan elegance for modern lifestyle. This sofa is a dream come true thanks to its softness that you could literally sink into forever and ever. The spacious leather surfaces of both sofa and récamière seem to float over the understated framework in a balanced harmony of lightness and weight. Chic and inviting at the same time: the casual look of the leather complemented by the light down filling of the upholstery.
Boards in glass or alternatively in leather are ultra-convenient for short spells of daydreaming or extensive reading sessions as the perfect place to deposit the Sunday paper, a glass of wine or your iPad. You could of course use them to display lamps, vases and cushions. What is in fact the back, is effectively the front. Nothing could be more casual.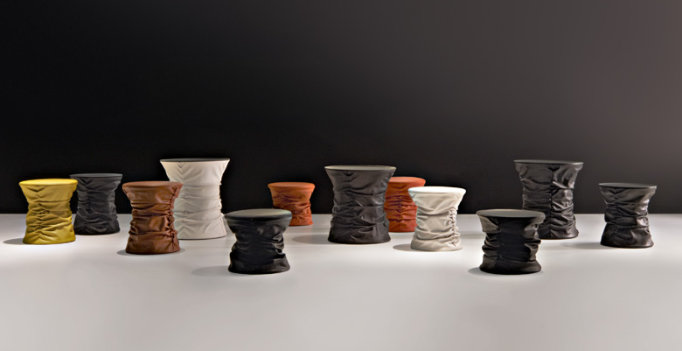 Walter Knoll: Bellows Collection. Design: Toan Nguyen
Innovative design has the courage to give shape to unusual ideas. The Bellows Collection is an example of this. Stool and occasional table are surprising to the eye and play with our expectations. The leather is gathered in soft, sturdy folds. And then it stretches. Bellows changes its height. In an uncomplicated way with just a single movement. The ring-shaped trigger for adjusting the height is concealed in the seat. The collection particularly likes to show its expressive character as a twosome, in a group or as an addition to a sofa.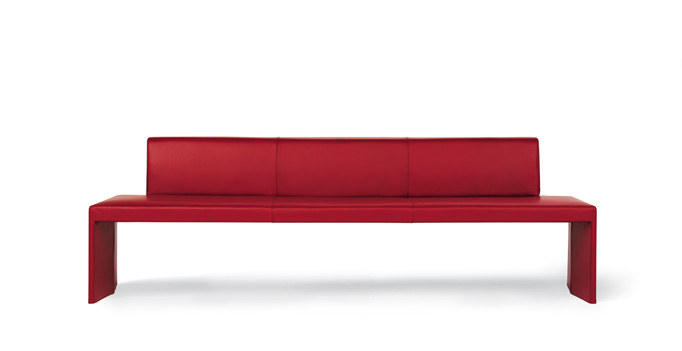 Walter Knoll: Together. Design: EOOS.
In pursuit of new solutions for sitting together at the table, the Austrian design team EOOS has rediscovered the corner seat – an element which for centuries has repeatedly been a success. The new interpretation is the upholstered bench. A sculpture of architectural clarity with the seating comfort of good upholstered furniture.
The covers are removable. With different widths and lengths of backrest and seat, it corresponds to the space available and the size of the table. With the matching Together table colors of bench and foot panels can be adapted.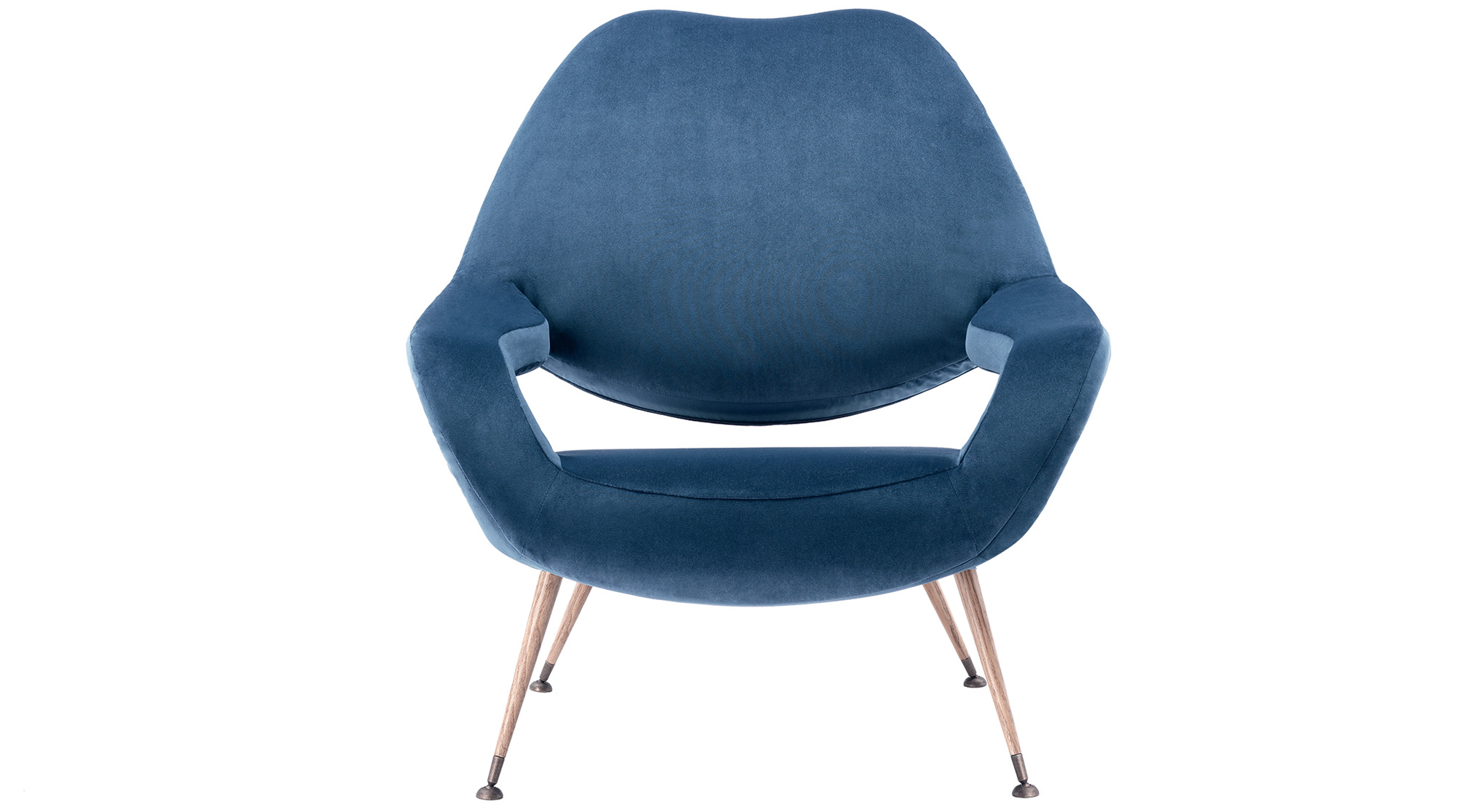 Poltrona Frau
Poltrona Frau revisits the work of a forgotten genius of design to introduce a 1950's icon to the contemporary panorama. The rounded geometries, the study of the thicknesses and padding, and the relationship between full and empty spaces led Gastone Rinaldi to design a chair with a strong personality. It communicates coherence, completeness and elegance straight away. The curved shell and sleek feet are a guarantee of the stability and comfort of this relaxing and welcoming chair.
Steel structure with moulded polyurethane foam padding. Elastic belts for the springs of the seat and the backrest. Feet in three different finishes: ash in a teak veneer with endpins in antique-finish brass, black or chrome. Upholstery in Pelle Frau® leather or removable fabric.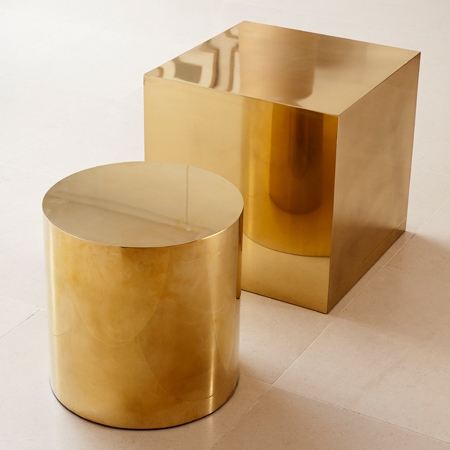 Birgit Israel, Polished Brass Cube & Round Side Table
Birgit Israel bespoke items are traditionally hand-crafted in Germany.  Polished Brass Cube & Round Side Table is seamless polished brass, also available in antique brass and bronze finish.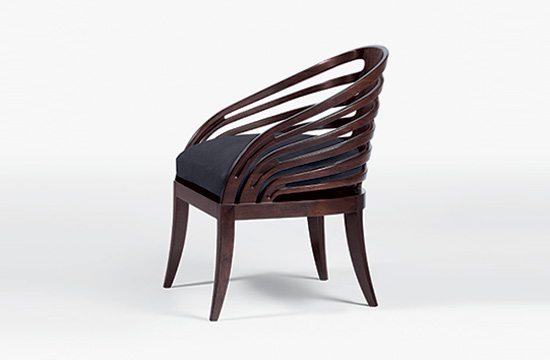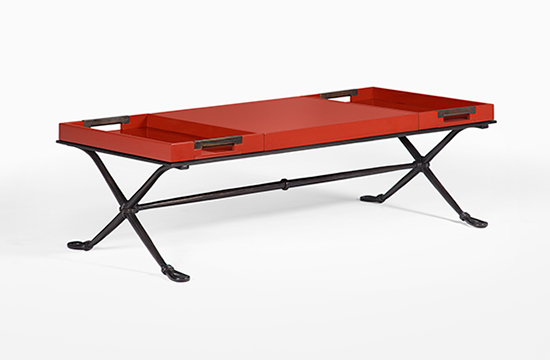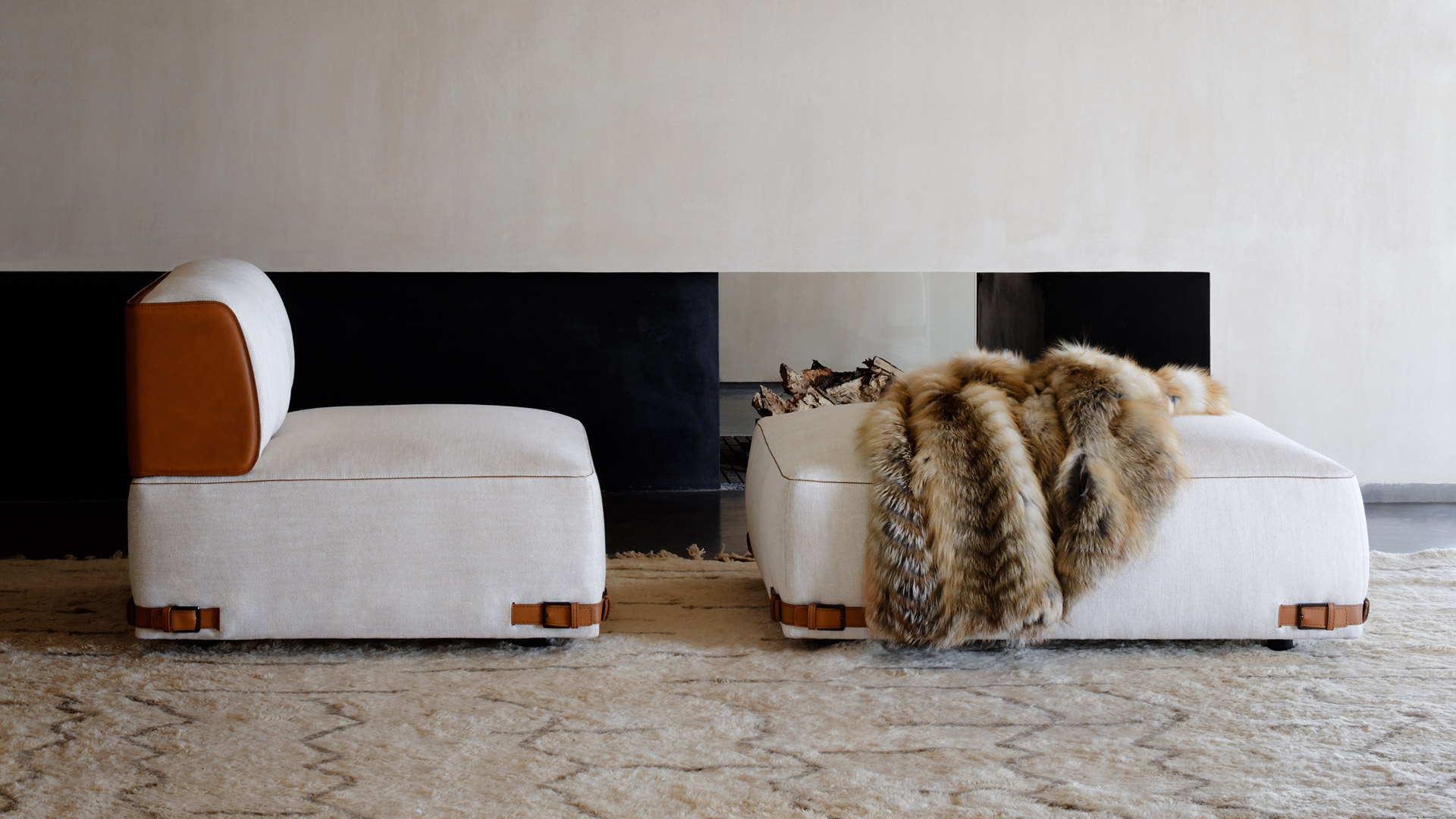 FENDI Casa, The SOHO collection.
There's no place like home. Since 1989, Fendi Casa has been creating furniture and prestigious design objects that bring the unique Fendi flavor into homes all over the world. A pervasive lifestyle project where tradition is never nostalgic and innovation is paramount.
New York gallery Atelier Demiurge, hard to resist special editions.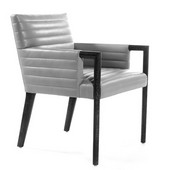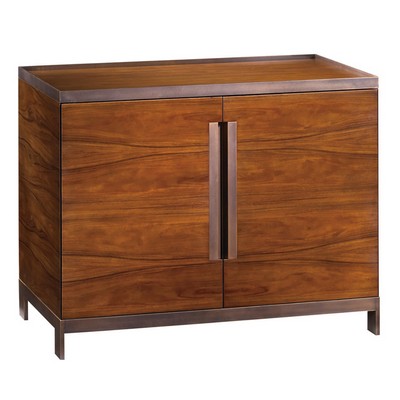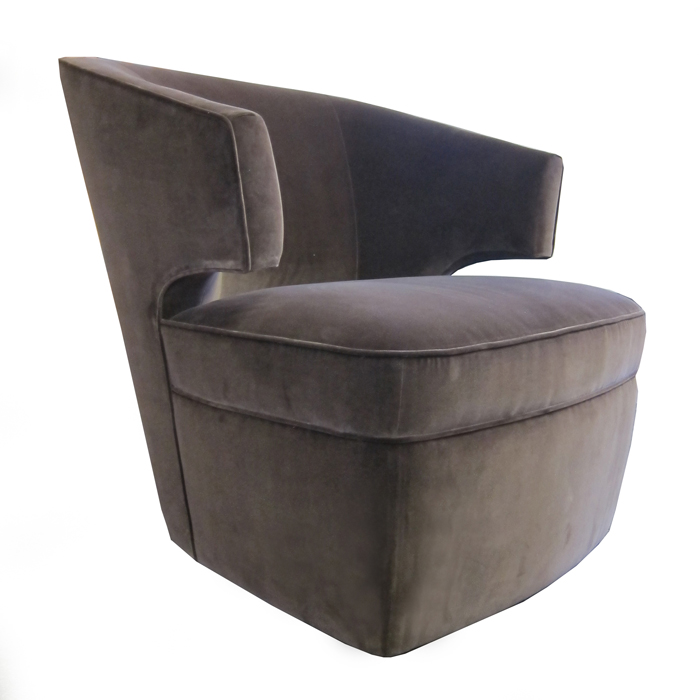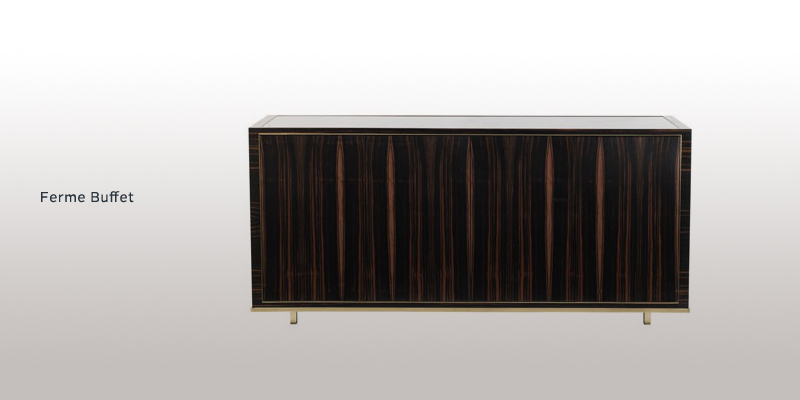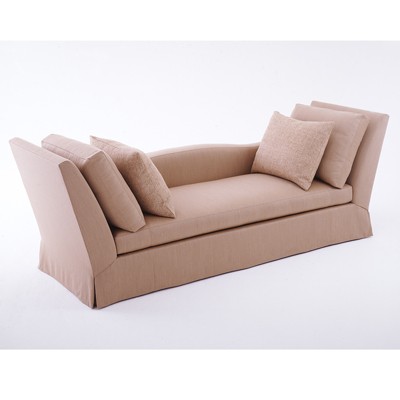 Hope you enjoyed our post!  Comments are always welcome!  Please visit the Gray and Walter website for more ideas for your interiors, www.kennethwalter.com
Cheers,
Kenneth Walter