Ah, what a good question that is! I was recently asked by the River North Design District to speak about what luxury means to me. It was a pleasure to share my thoughts on the topic and hear what the other speakers had to say. The event took place at the beautiful Studio41 showroom in Chicago. The answers were interesting and some surprising. It is amazing how the simplest things can be a luxury. I invite you to make your own list for fun! Please read on if you are curious, I will now share what luxury means to me.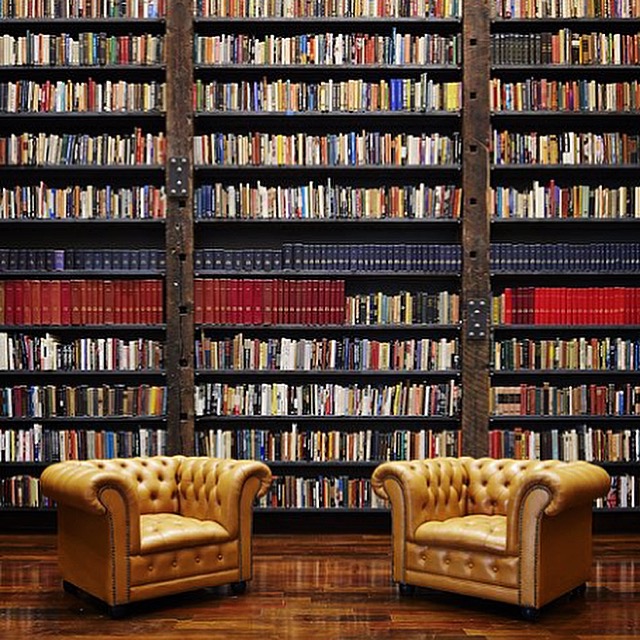 BOOKS
Tom Ford said time and silence are the most luxurious things today. I would add books to that equation. Books are a fantastic diversion and terrific form of true escape. What could be better than immersing yourself into a great biography, gorgeous coffee table book or even a trashy novel? So much better than burying your nose in a tablet or smart phone!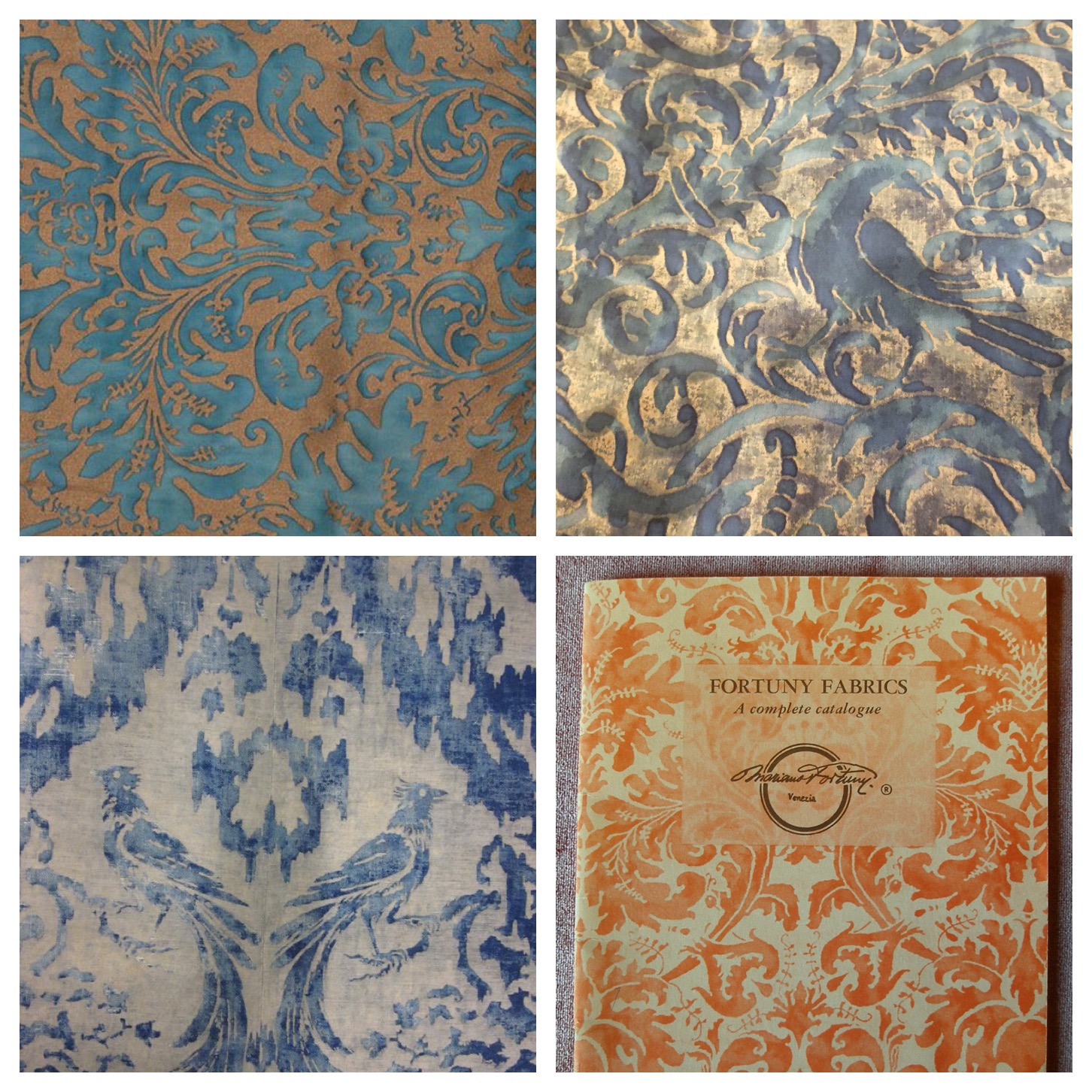 FORTUNY FABRIC
Where do I begin? Mariano Fortuny was a brilliant renaissance man for his time, a fashion designer, creative vagabond and textile designer just to name a few things. He is best known for his gorgeous cotton fabrics which are still made in Venice today. The fabrics, which appear opulent are equally perfect in a grand palazzo or a contemporary apartment. The range of color offerings is astounding and the best part is they only get better with age. How fortunate you are if you have Fortuny fabric in your home.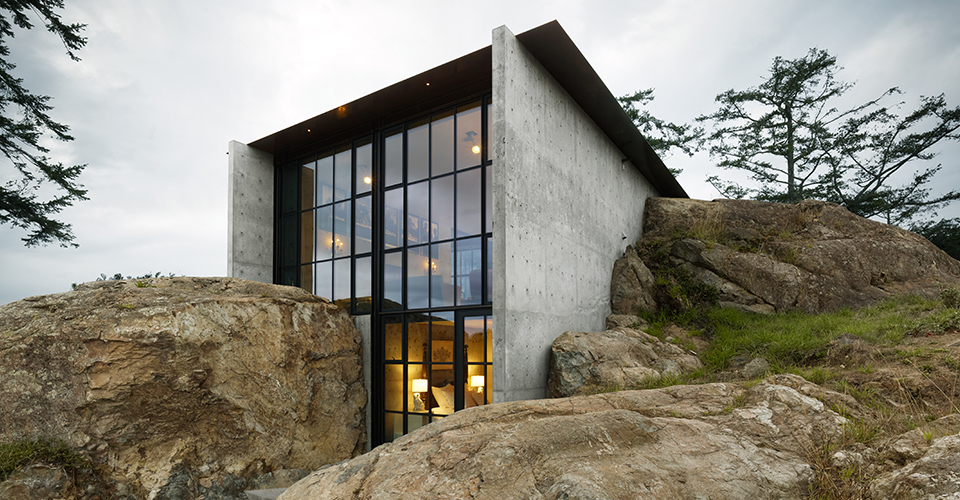 THE PERFECT HOME
We all dream of this! But the perfect home can also be a studio apartment or just a room in your home.  The perfect home is a space to cocoon in, a private harbor to find sanctuary. Perhaps it is a mansion, but it can be a humble place too offering every convenience you want while healing your soul. I always tell my clients that a home should give us the well deserved hug we need when we return home each day. This house really excites me. As a designer I love many styles, while I'm not sure I could live here forever I would certainly be willing to give it a try. How about you?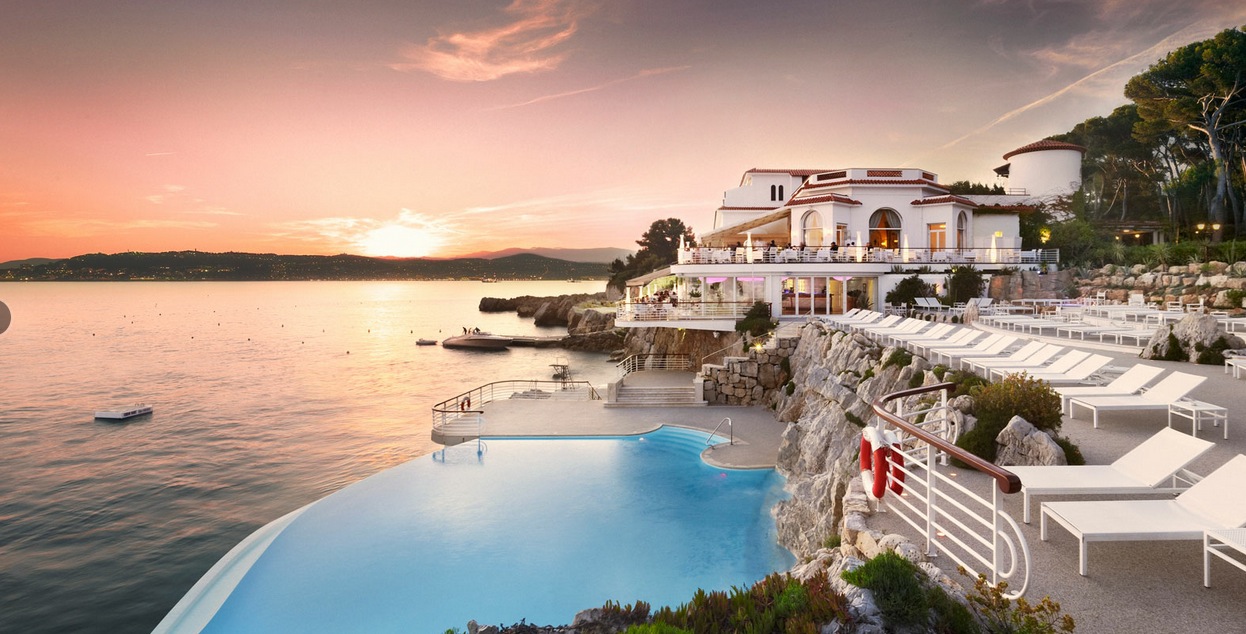 TRAVEL is an extravagance, but as Diana Vreeland said the eye has to travel. This can be said for all of us. We need to get away somewhere beautiful to experience new sights, foods and experiences. This is one of my favorite places I have even been to, I am so fortunate to have walked these gardens and breathed in the air along the Mediterranean Sea. This hotel captivated F. Scott Fitzgerald also, it is the setting of his novel Tender Is The Night. When I die I want the afterlife to look like this! Is that asking too much?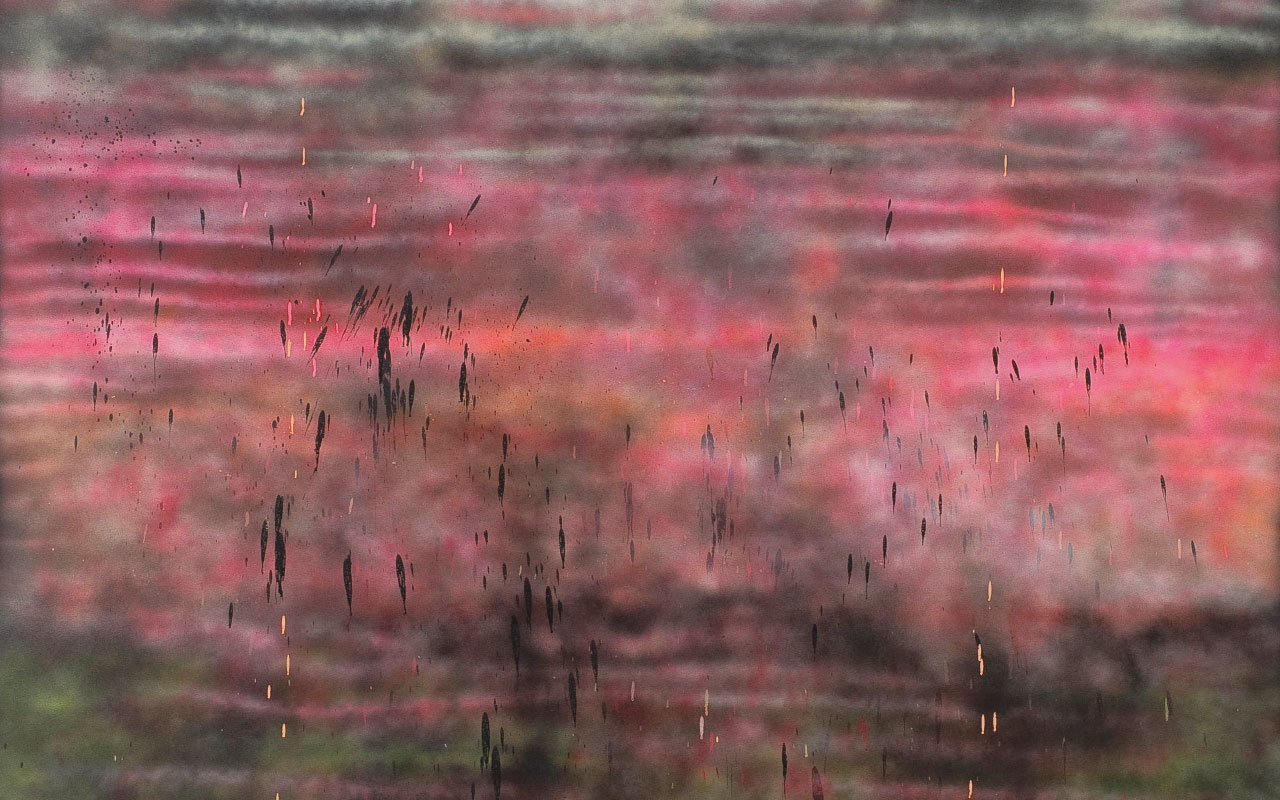 ARTWORK
The real thing, not some poster you bought at a museum shop or Home Goods. You don't have to be rich to have real art. Yes, this gorgeous piece created by Sterling Ruby costs a king's ransom, but real art is everywhere and affordable. There are treasures awaiting you at flea markets, street fairs, student art shows and your friend the talented artist no one knows about yet! Get out there and buy real art, it feeds the soul and makes life worth living.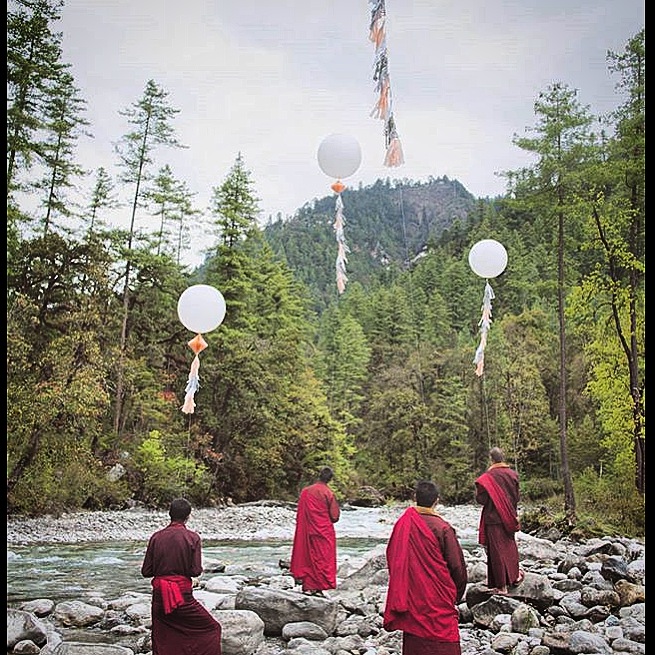 CHOICE, TO CHOOSE
To have the right to choose what luxury means to us. How to spend your days, setting your own schedule and being the master of your own destiny is a true luxury. Do you want to live with the monks in Nepal for a month and simply your life? Do you want to live in Rome for a year and learn all about the Renaissance? How about helping out an orphanage or school in a third world country? It doesn't have to be a big to-do either–sometimes its taking the day off to take your kid to the zoo or having a long lunch with your significant other or best pal.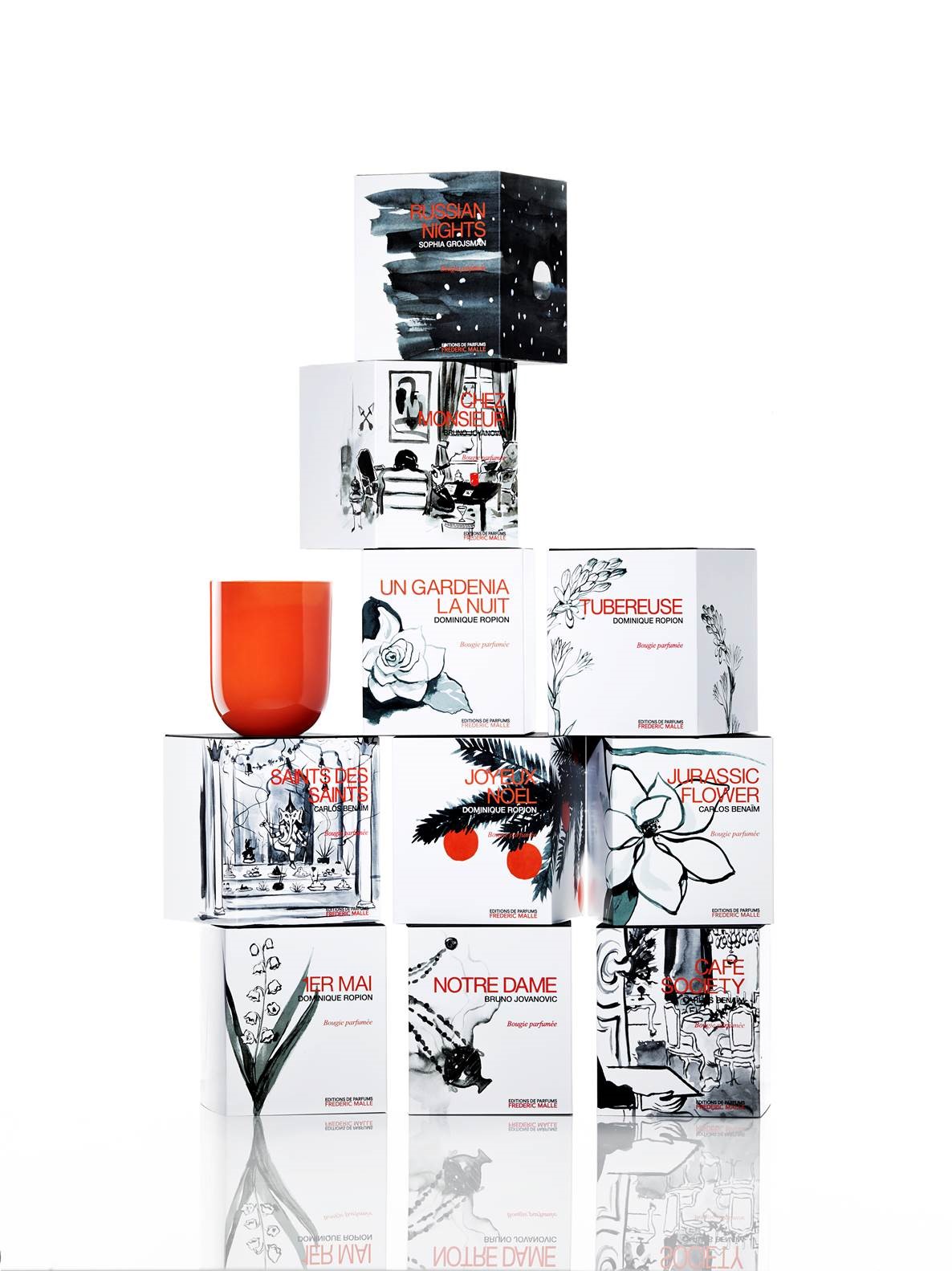 CANDLES
I'm crazy about candles, I love the aroma and mood they create. There's nothing better than lighting some candles when you want to relax and set a mood. I love candles in my office too, they really help me during the day when I am creating beautiful spaces. Frederic Malle makes some of the best candles, his candle called Cafe Society is my favorite, it smells of tobacco, mystery and romance.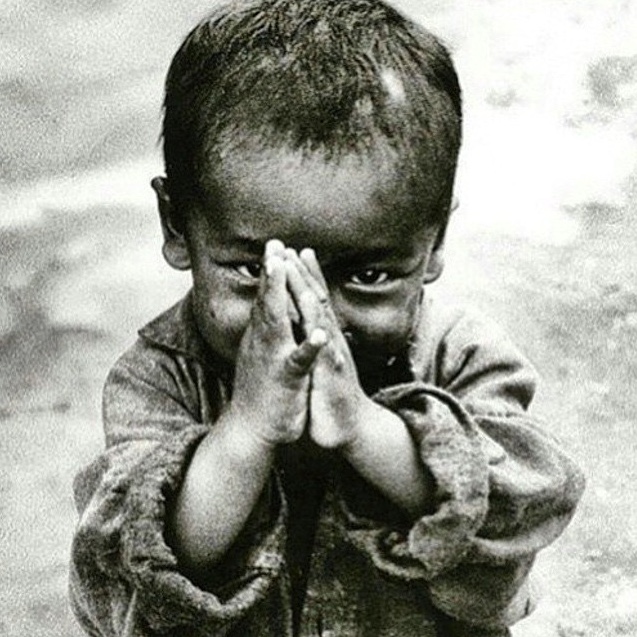 GIVING TO OTHERS is what I love to do. There is nothing more rewarding than mentoring young people, they are our future after all. Older people have a lot to give to younger people, and we are not just talking about financial things, there's much more to it than that. There are so many people who simply need a sympathetic ear, someone who can really listen and perhaps get them on the right course. We are all here to help each other, it's my personal mission to help others, perhaps it's yours too.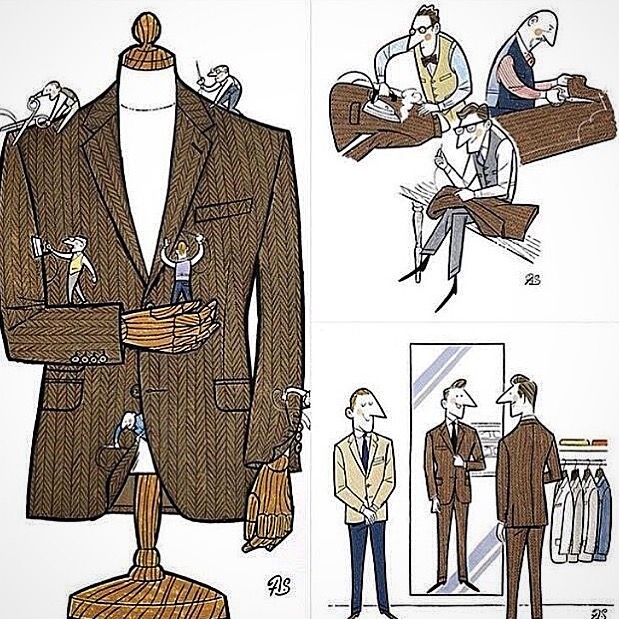 BESPOKE JACKET
Ok, so now I'm going to get a bit materialistic. I think there's nothing better than a custom-made jacket, so much more versatile than a suit. When I wear my jacket I feel like the master of my own kingdom, whether I'm wearing it all dressed up with a tie to go to a meting or with jeans, it doesn't matter. I know it was made by hand and the fit is perfect. My mantra is I would rather have a few really good things in my wardrobe than a closet full of disposable clothes, I believe in timeless elegance.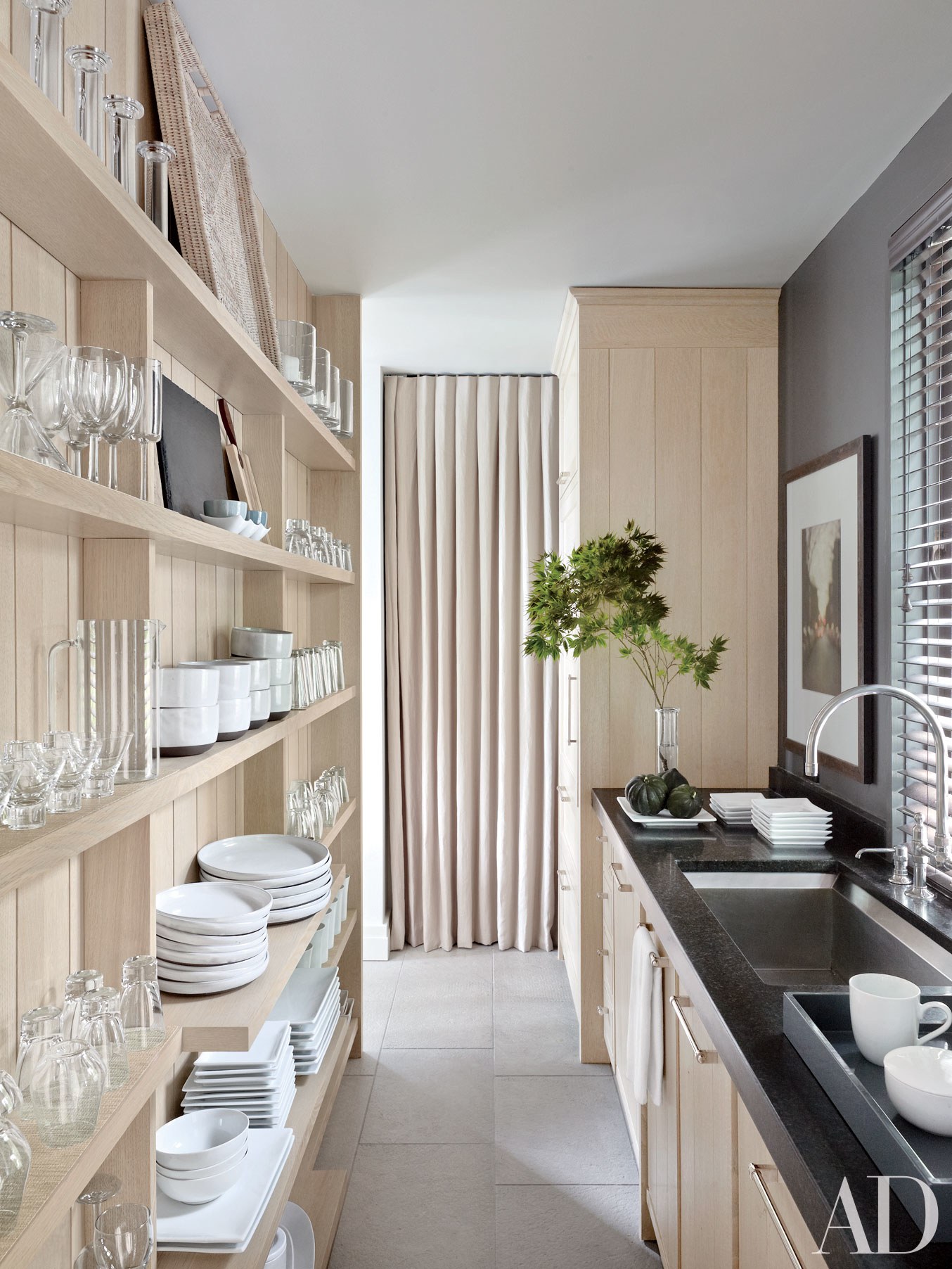 PANTRY…don't laugh when I tell you this, I think it's a real luxury to have a well-organized pantry. So many people are missing this in their lives. Not every home has the room for a pantry, it's a shame as it can really change your life. If you have a pantry you know how lucky you are. If not, perhaps you can carve out the space for one. The contents of the pantry can vary, it doesn't matter if it is for plates/glassware or food. To have a perfectly organized and orderly pantry is a beautiful thing to me.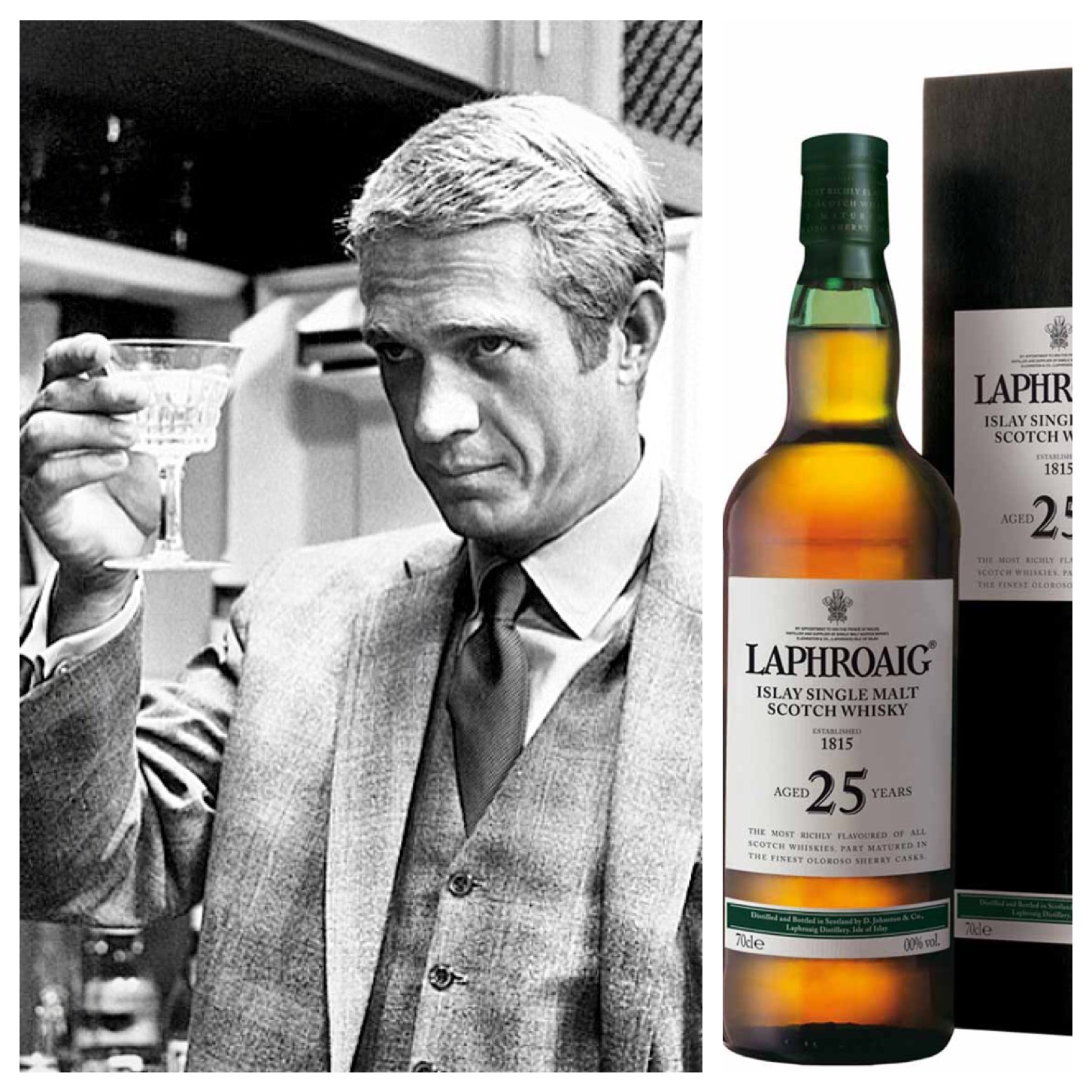 SINGLE MALT SCOTCH
I'm quite taken with this single malt scotch from Laphroaig, it's smoky and delicious. Don't let me twist your arm if you don't like scotch, that's ok then there's more for me. Whatever your taste, be it great vodka, tequila or wine, treat yourself now and then to the good stuff. This is not a dress rehearsal, life is too short to drink bad wine and eat bad food.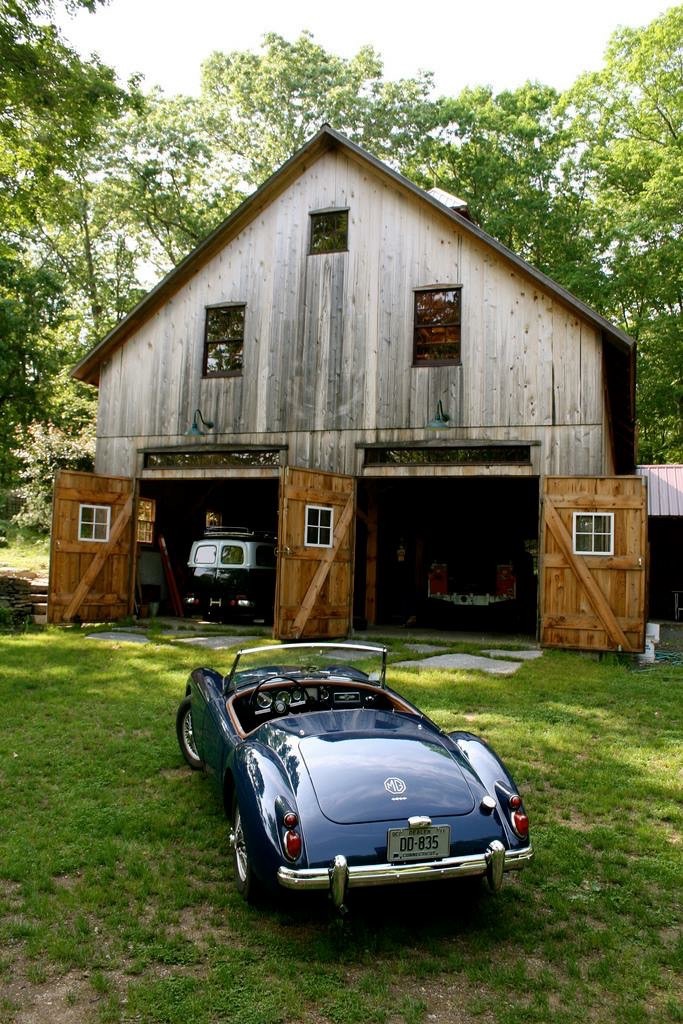 SECOND HOME
Whether it's a place in the country in the rolling hills, a cabin on a lake or a magnificent place on the ocean…it doesn't matter. It's what works of you. This is a place to run away to and recharge yourself, spend time with family and friends. The place looks pretty great to me and it's just the garage, I don't even care what the house looks like!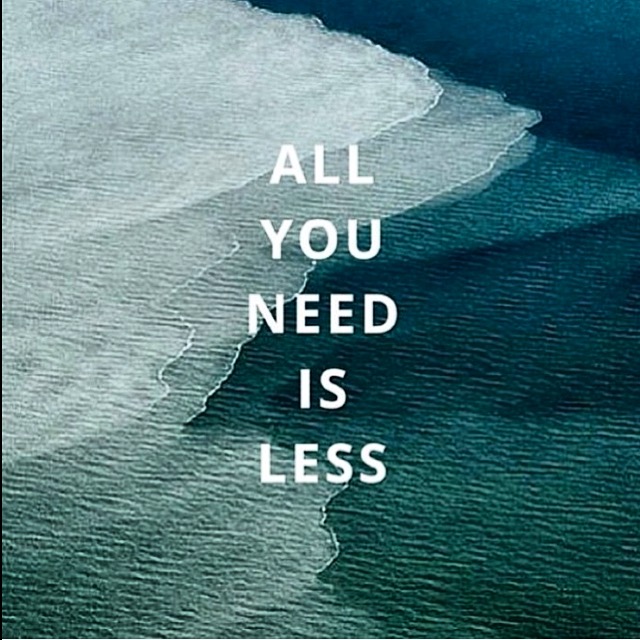 ALL YOU NEED IS LESS
I remind myself of this constantly when wanting too much. I have seen the joy others get when we give our things away. So many of us have things we don't even want anymore but we hang on to them. Forget it, free yourself–I love it when my clients start giving away furniture and artwork to loved ones. It is so nice for them to give the things now, the giver can see the recipient using the items and enjoying them. This is the perfect time to give that thing you no longer want to the person who has always coveted it. Why wait I say, if you don't want it anymore then give it away.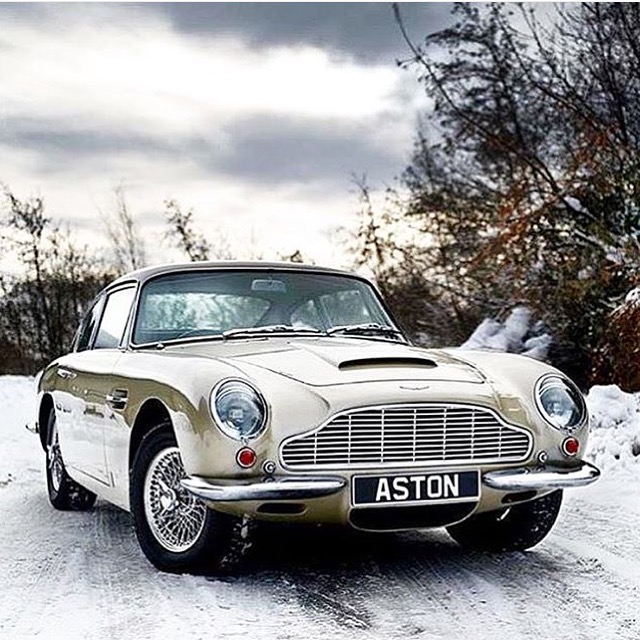 VINTAGE CARS
If you know me well then you know I'm absolutely nuts about vintage cars, particularly old Mercedes, Aston Martins and Jaguars. While I may not have a vintage car now, I have an imaginary garage full of handsome cars like this one. Look at this gorgeous Aston Martin DB5, the lines are sexy, they are handmade and one of the few sound investments left today.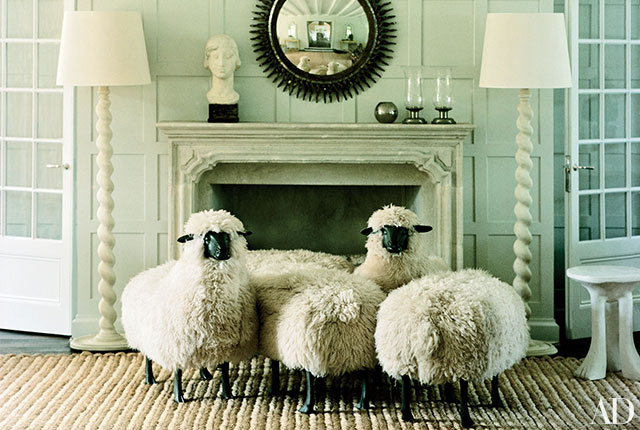 LALANNE SHEEP
Francois Xavier and his wife Claude Lalanne created these magnificent art pieces. I've had a thing about them for decades. If you know anyone who has one of these lovely sheep it's time to get in their will, haha. Seriously though, if you don't know about these pieces look the artists up. The couturier Valentino is a big collector of these incredible works of art.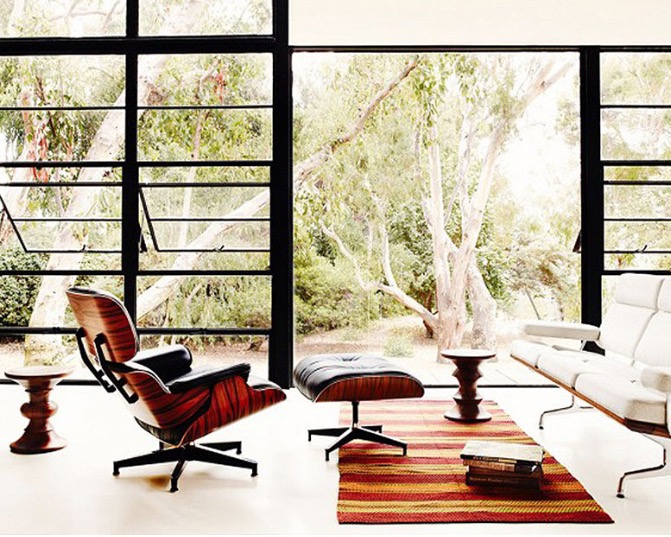 REAL FURNITURE
I answer design questions online quite often. I am constantly asked where is the best place to purchase knock-offs of classic furniture. My answer is and remains the same, NOWHERE. While buying authentic furniture pieces may seem like a luxury it really isn't . These are iconic pieces that will never go out of style, they are worth the splurge or saving for. It is better to have an empty corner than to buy a cheap copy which will only fall apart. I always tell my young clients to go to thrift stores, estate sales and Salvation Army stores…you never know what you'll find. Oh, and another great source is some family member who is downsizing. Keep your eyes open!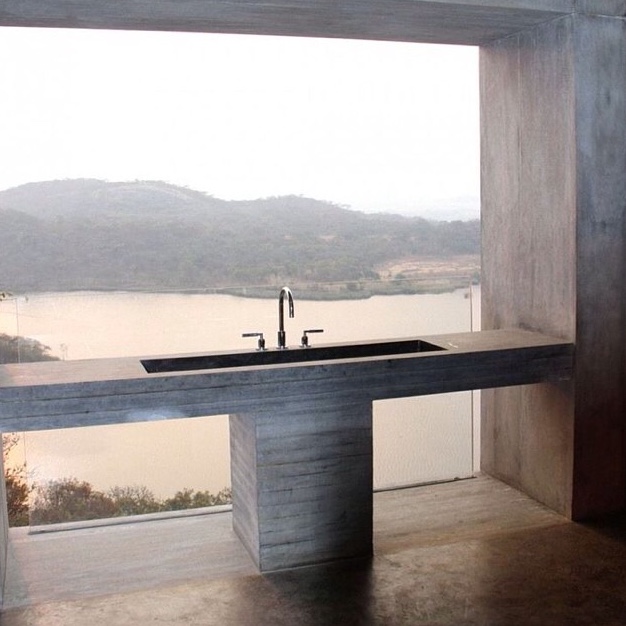 PRIVATE BATHROOM
You may be thinking this is not a big deal. Single people know how great it is to have a space to yourself that you don't have to share. However, things get more complicated when living in a small apartment as a couple or if you have a family. To have a home with your own bathroom is a luxury. A private bathroom is a place to get ready in peace and get your mind in place to begin the day. I have some of my best moments of clarity in the shower. The hard part is to keep the thought in my head and write it down when I emerge from the shower!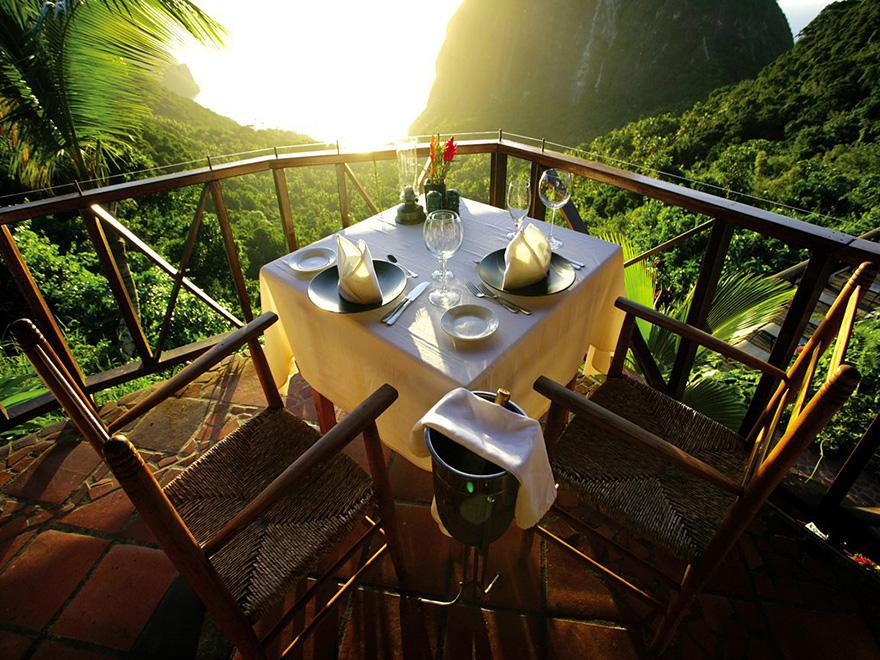 ONCE IN A LIFETIME MEAL
There's nothing better than having dinner at a restaurant you have always dreamed of. Whether it's the French Laundry in California, the best restaurant in the world which happens to be in Modena, Italy or whatever makes your heart beat a little bit faster…this is a dream that has finally come true. You have planned an excursion to a place you have never been to and may never go again; this will be an unforgettable experience that will be etched in your mind forever. This is a place I went to several years ago in St. Lucia, as you can see the view of the Pitons is quite breathtaking.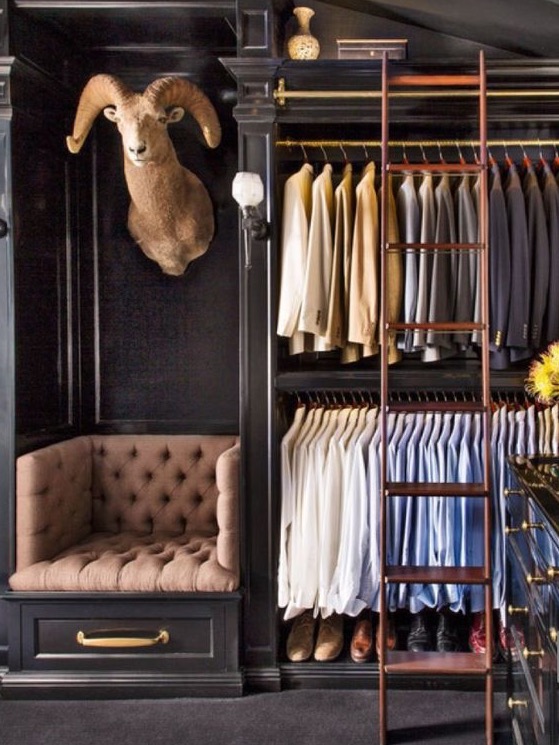 PERFECT CLOSETS, you know what I'm talking about if you have a beautifully designed closet. Although I am not a big fan of taxidermy I would like this closet. The photo really gets to the point of what a great closet can be. It's not just a place to throw your clothes, it's well-organized and easy to keep that way. There are shelves, drawers, niches and hanging for whatever your need. This space is so great you might even hide out and read a book!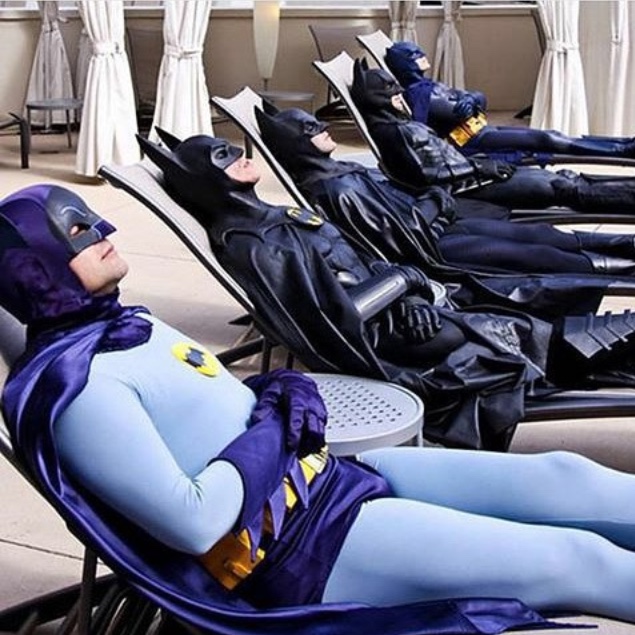 FIND YOUR CENTER
Taking the time to think and daydream, we all need to recharge ourselves. As the Italians say, dolce far niente…how sweet to do nothing. Take it from me as I have an Olympic Gold Medal in daydreaming, I know what I'm talking about.
I hope you enjoyed reading my list of luxuries. I am certain they are very different had I compiled this list ten years ago. I wonder what luxury will mean to me ten years from now. Isn't it interesting how we are constantly evolving as people? Feel free to tell me what luxury means to you, I'd be delighted to know!
Cheers,
Ken