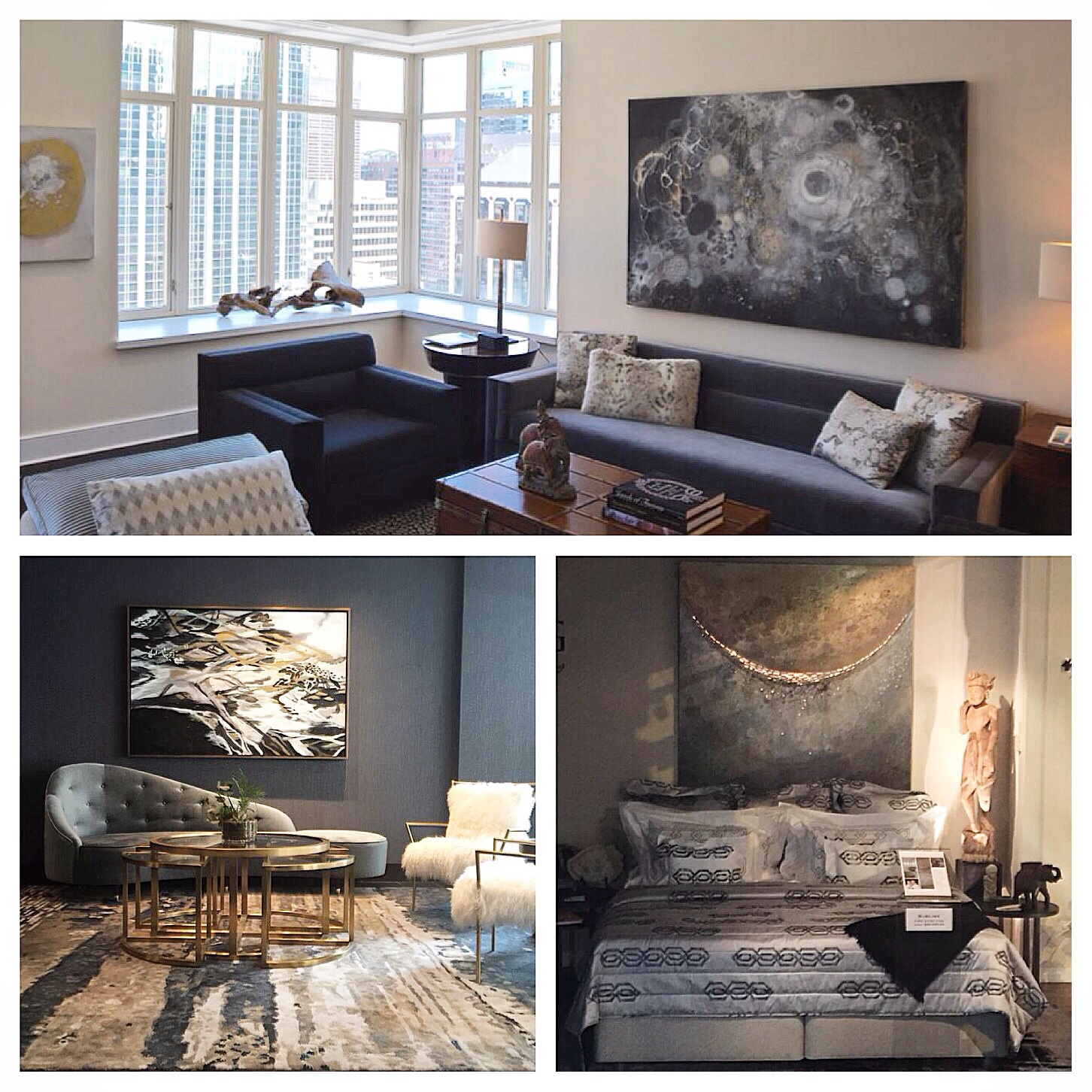 If you know me, you understand how important artwork is as I transform interiors. Art is a fundamental part of my personal life as well. I'm constantly explaining how a well thought out interior can heal us and provide the salve we need after a tough day. My focus for this post is about the healing power of artwork.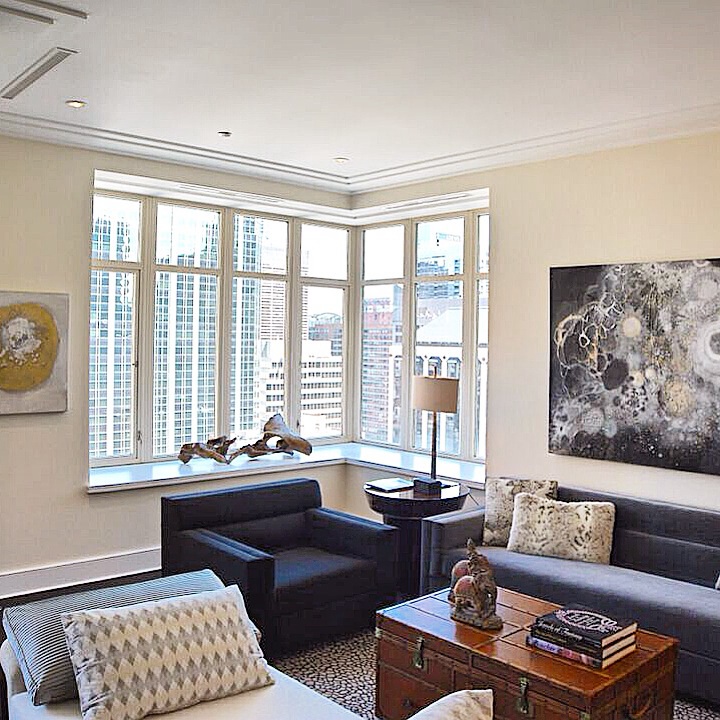 I recently became acquainted with the talented local artist, Sarah Raskey. Sarah and her husband Tim Manning opened a new art gallery in the West Loop area of Chicago in 2014. Raskey is an amazing woman, a licensed psychotherapist, does counseling with art therapy, an adjunct graduate art therapy professor at the School of The Art Institute and who has spent many years working simultaneously as an exhibiting artist. How on earth does she have time to do all of this? Sarah's work is very soulful and personal, the work is a reflection of her life's journey.
My goal as an interior designer is to create an environment evocative of who my client is. I believe these pieces are calming and healing, they speak to my holistic approach when creating an interior. Shown above is a recent installation of Sarah's artwork in one of my projects, it is proof that Sarah is a force to be reckoned with.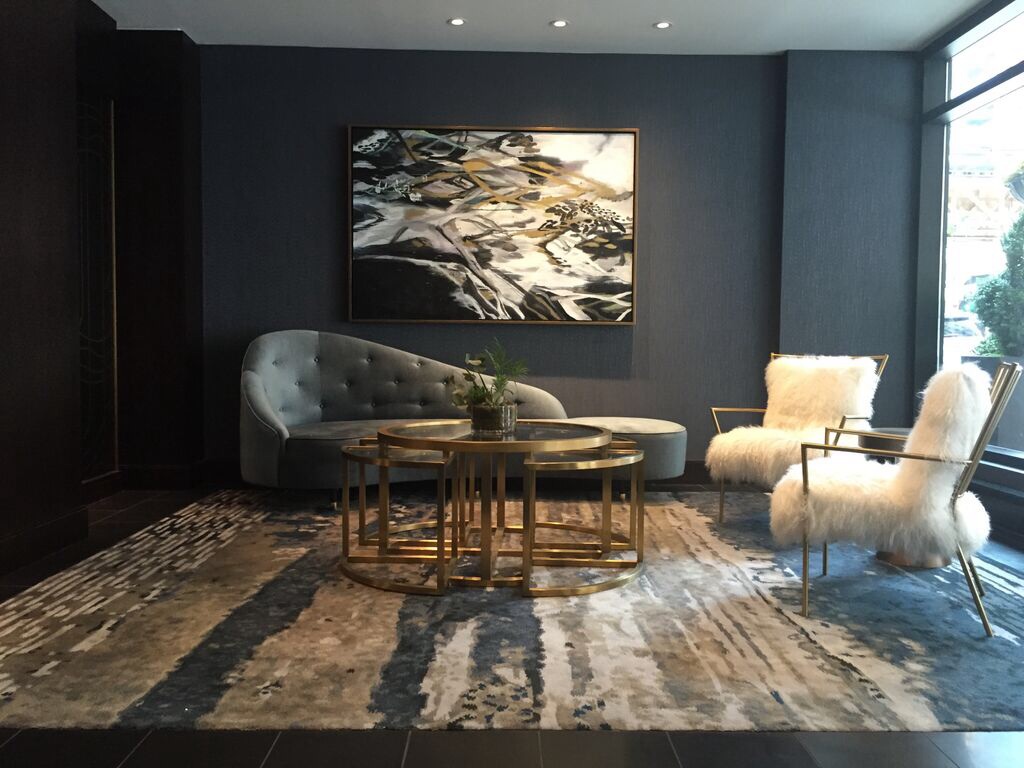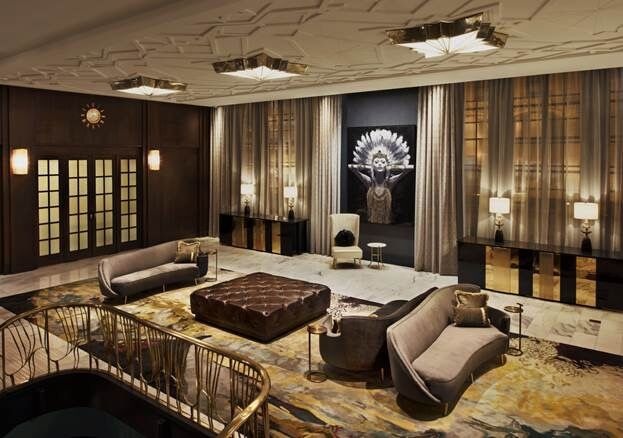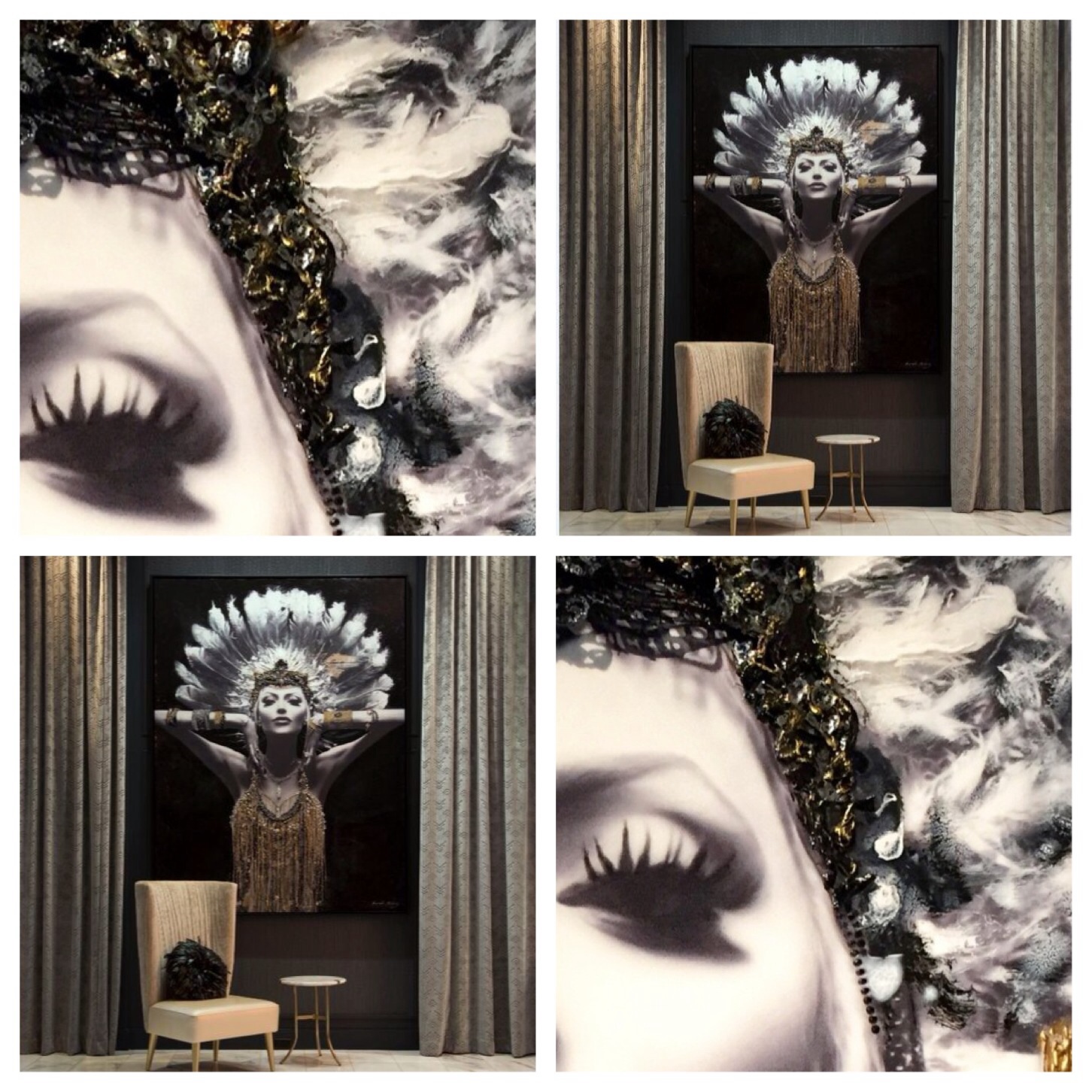 The above two photos (middle and lower) illustrate a recent installation at the recently remodeled Hotel Allegro in Chicago. This piece, Lady Lucent of Awakening, is elegant and arresting, a real presence and a testament to the power of art. In short, it is a real attention grabber! The detail above evokes a glamour not seen very often, reminiscent of vintage portraits of Greta Garbo and Jean Harlow by George Hurrell.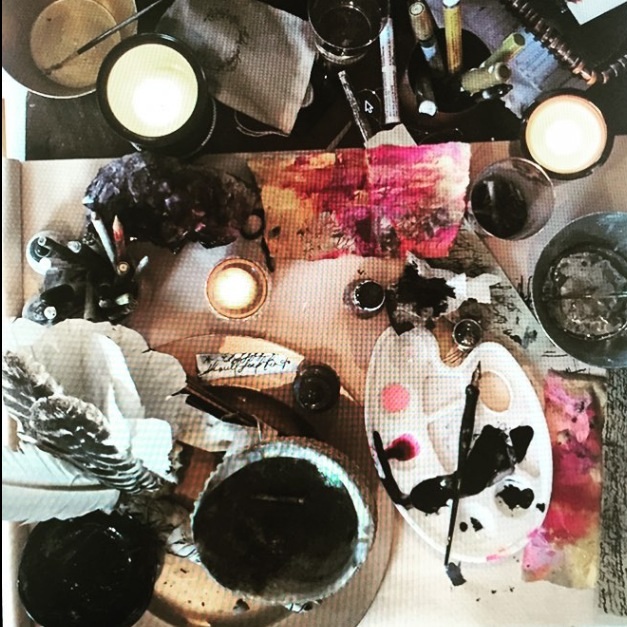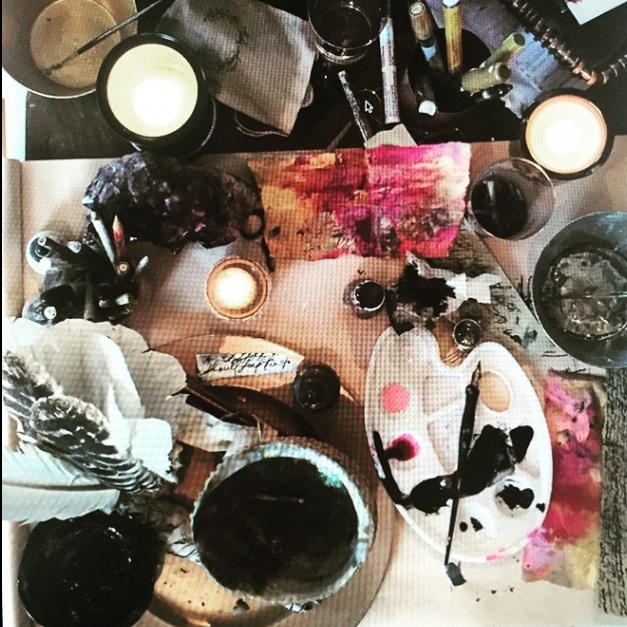 As a champion of artists there is nothing more fun than visiting an artist's studio, you never know what you'll find. I've had the pleasure of visiting many in my life and Sarah's studio is no exception. Artists are a blast to hang with, Sarah is a wonderful, caring and giving person. It is really easy to sit down with her to discuss the piece you wish to buy from her gallery or have commissioned.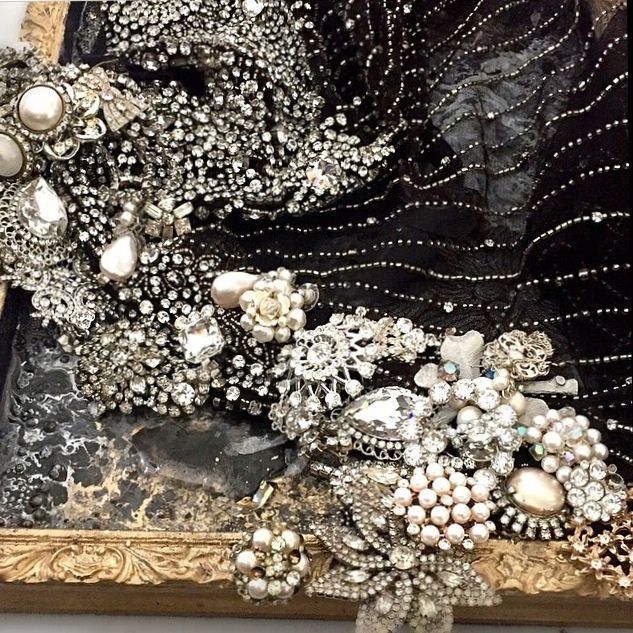 Sarah is known for giving clients various opportunities to add their own personal touch, idea or sentiment when purchasing a piece. She finds significance by letting clients "create what they need" and even offers to embed items that are dear to the person who has commissioned the piece of artwork. Examples of such items are poems, pictures or keepsakes, which are able to be visible on the painting or kept hidden. At times these items can also be personal things from her own collection or travels. I think this is a wonderful way to make a piece of artwork very unique…and uniquely yours.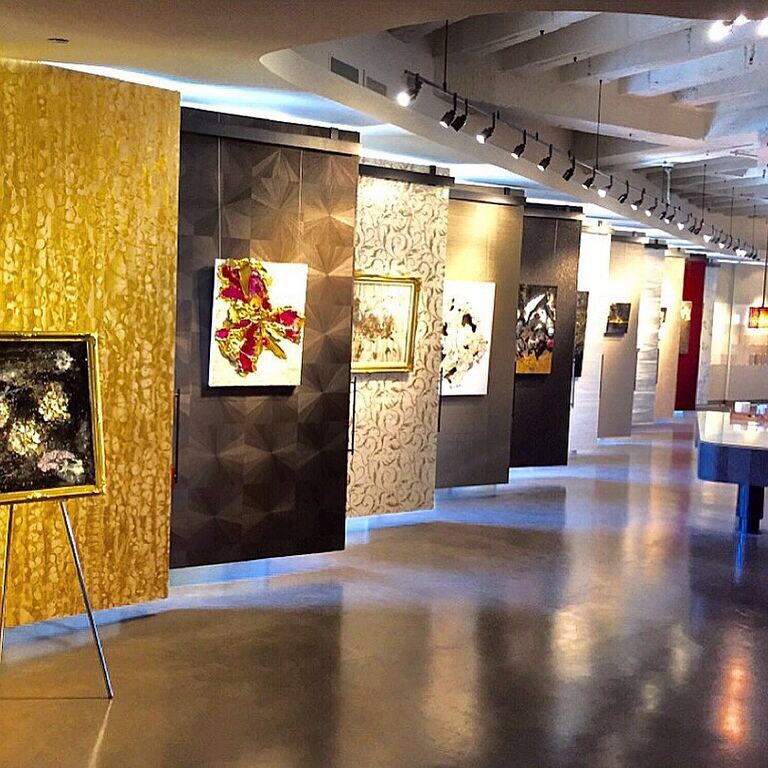 Recent installation of Raskey's work at Maya Romanoff, Chicago
I recently came across this quote by Sarah Raskey, it sums up acquiring artwork quite well:
"Surround yourself with artwork that doesn't run out! What does this mean? That it doesn't become invisible and irrelevant. It does not rely on brand names and popularity in order for you to love it. It does not fade or come and go with trends or entertains society's latest beliefs regarding beauty. Because after all, art is anything we want it to be, a natural metamorphosing resource, as well as a glimpse of our own reflection."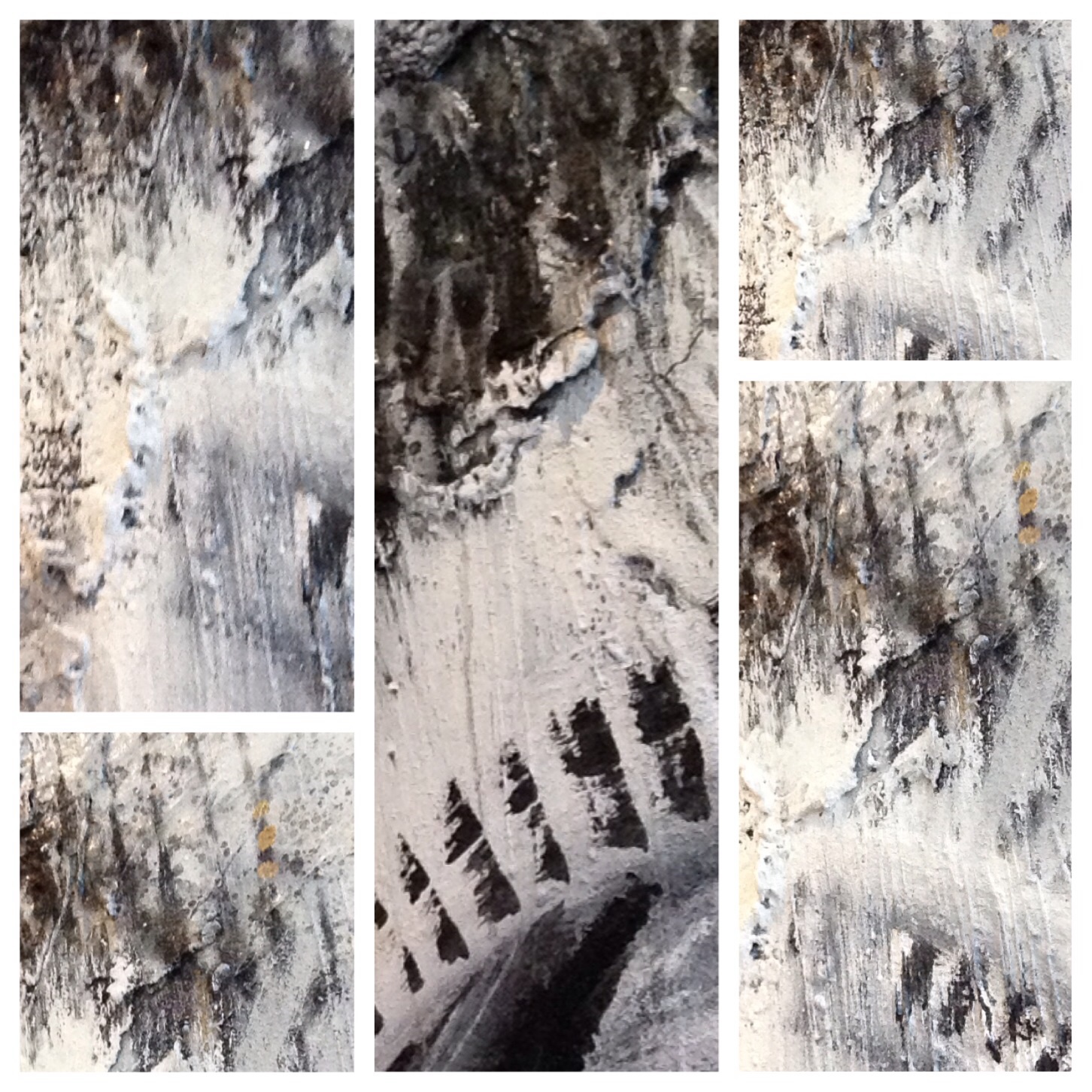 Detail of Raskey's work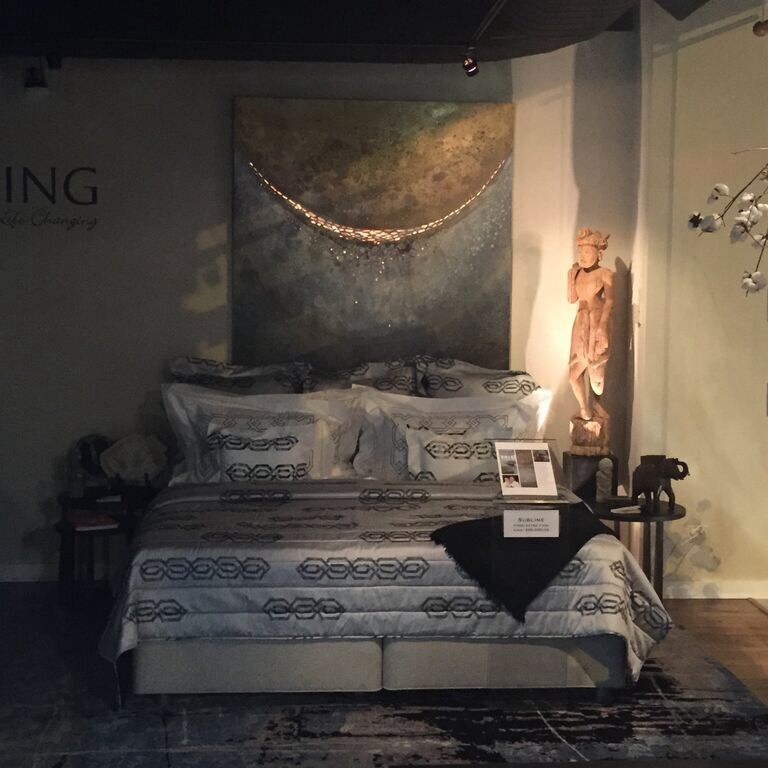 Our Bedroom Vignette at Chicago Luxury Beds
I am thrilled to have collaborated on a few projects with Sarah and her husband Tim Manning. I hope these images stir you in some manner, perhaps they will move you the way they move me. These images are only a tiny glimpse of Sarah Raskey's work, they are best appreciated in person. I would be delighted to arrange a personal visit to her lovely gallery, I invite you to check out her website sarahraskey.com
Wishing you Peace & Love,
Ken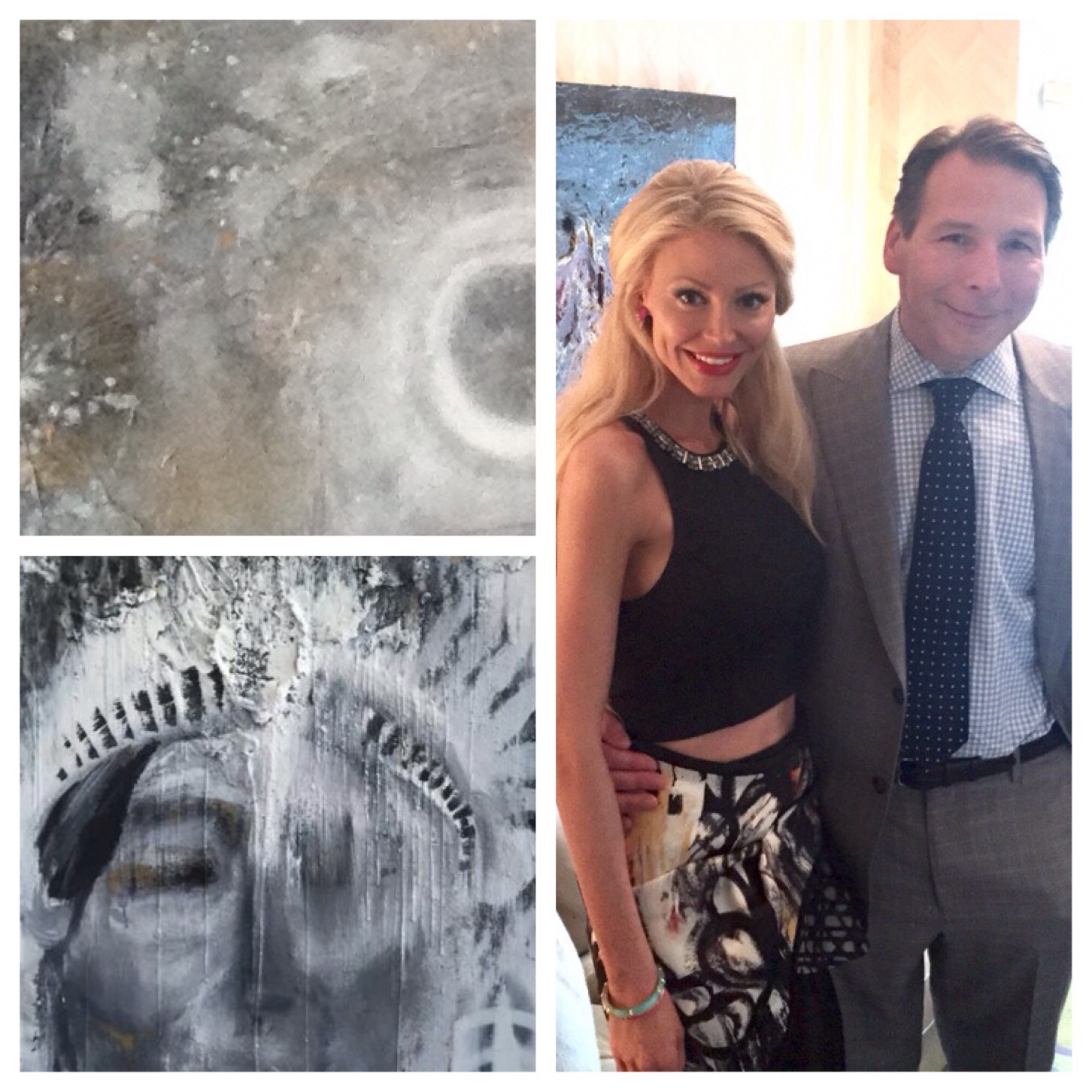 Photo Credits: Two photos of Hotel Allegro, Chicago by Michael Mundy