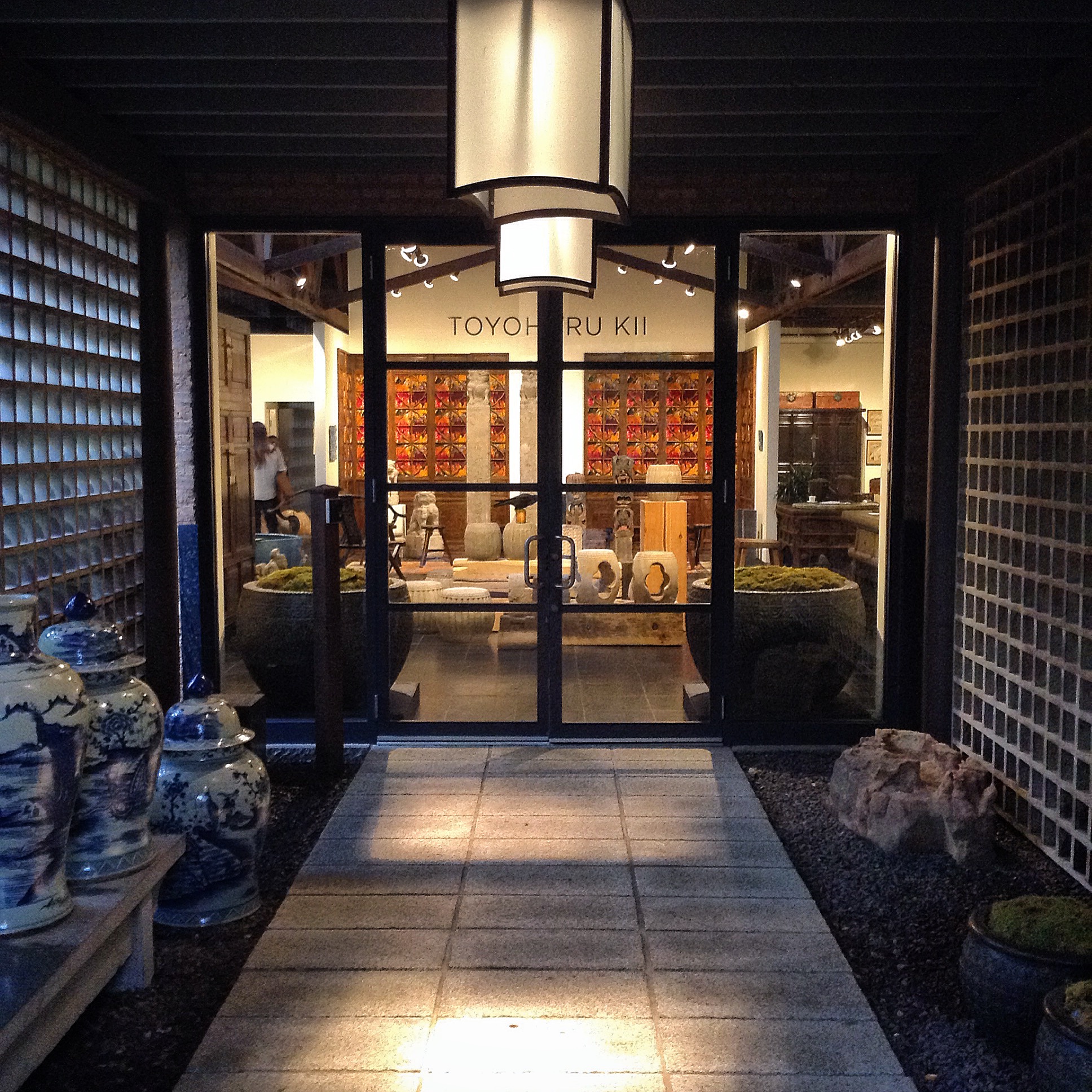 In my mind I am a mental traveler…to paraphrase the words of Isak Dinesen who wrote Out of Africa, a favorite of mine. Today I am traveling to China via my hometown Chicago. There are many reasons China can be too far a journey. As an interior designer I would be happy to hop on a plane! However, I am in luck today, all I had to do was drive fifteen minutes from my previous appointment to Pagoda Red's new location on Morgan Street in Chicago. Come along, I think you will enjoy it!
I was full of anticipation as I pulled into their convenient parking lot. I had not visited since Betsy Nathan moved her shop a year ago. Upon entering I was struck by the glorious pieces sitting on a dark and sexy vintage tile floor imported from Asia. What a warm welcome I received and I suspect you will too! You will see a handsome array of modern pieces as well as artifacts that a scholar would love. Since I am not a scholar of Chinese Art I will merely say the mix is wonderful.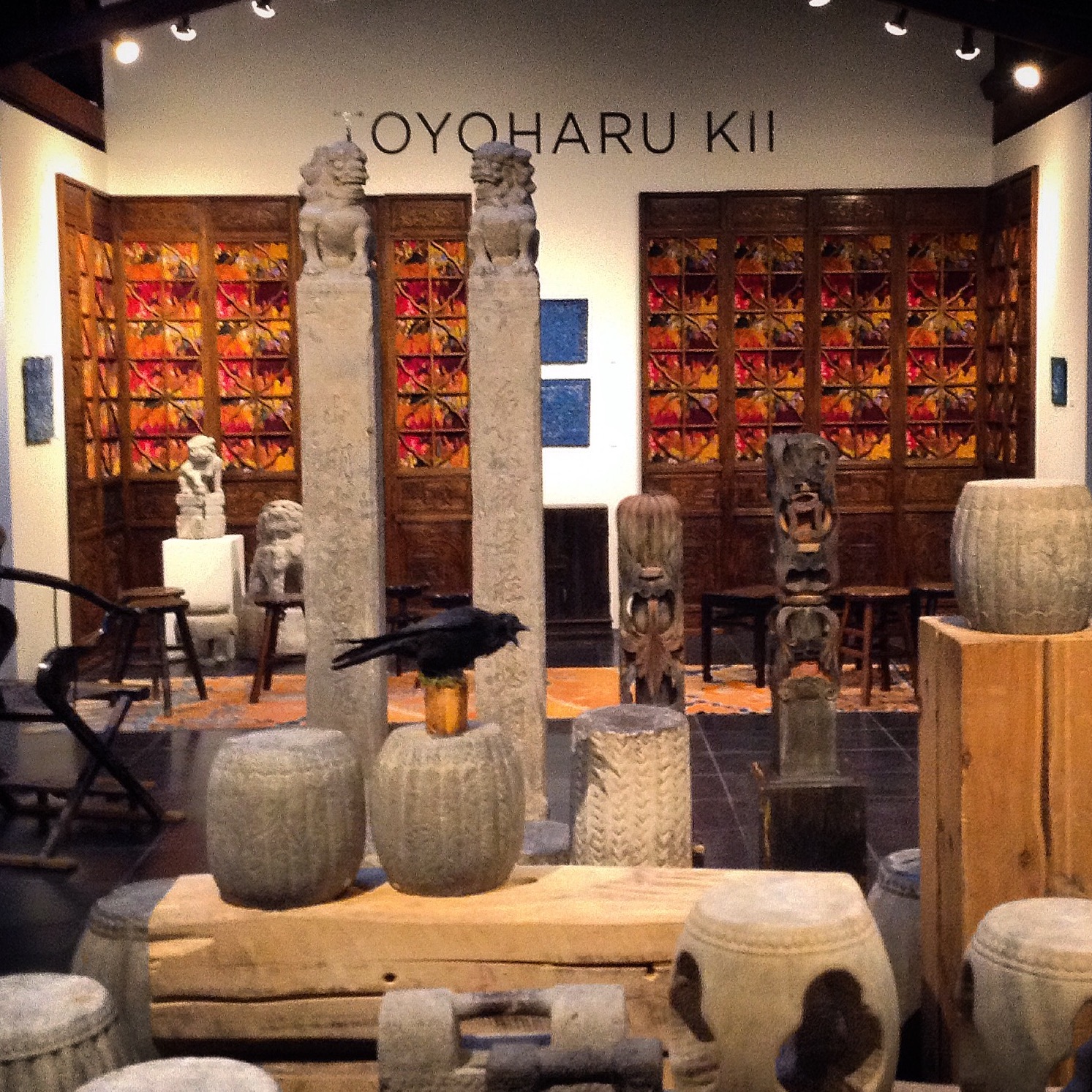 What A Glorious Array!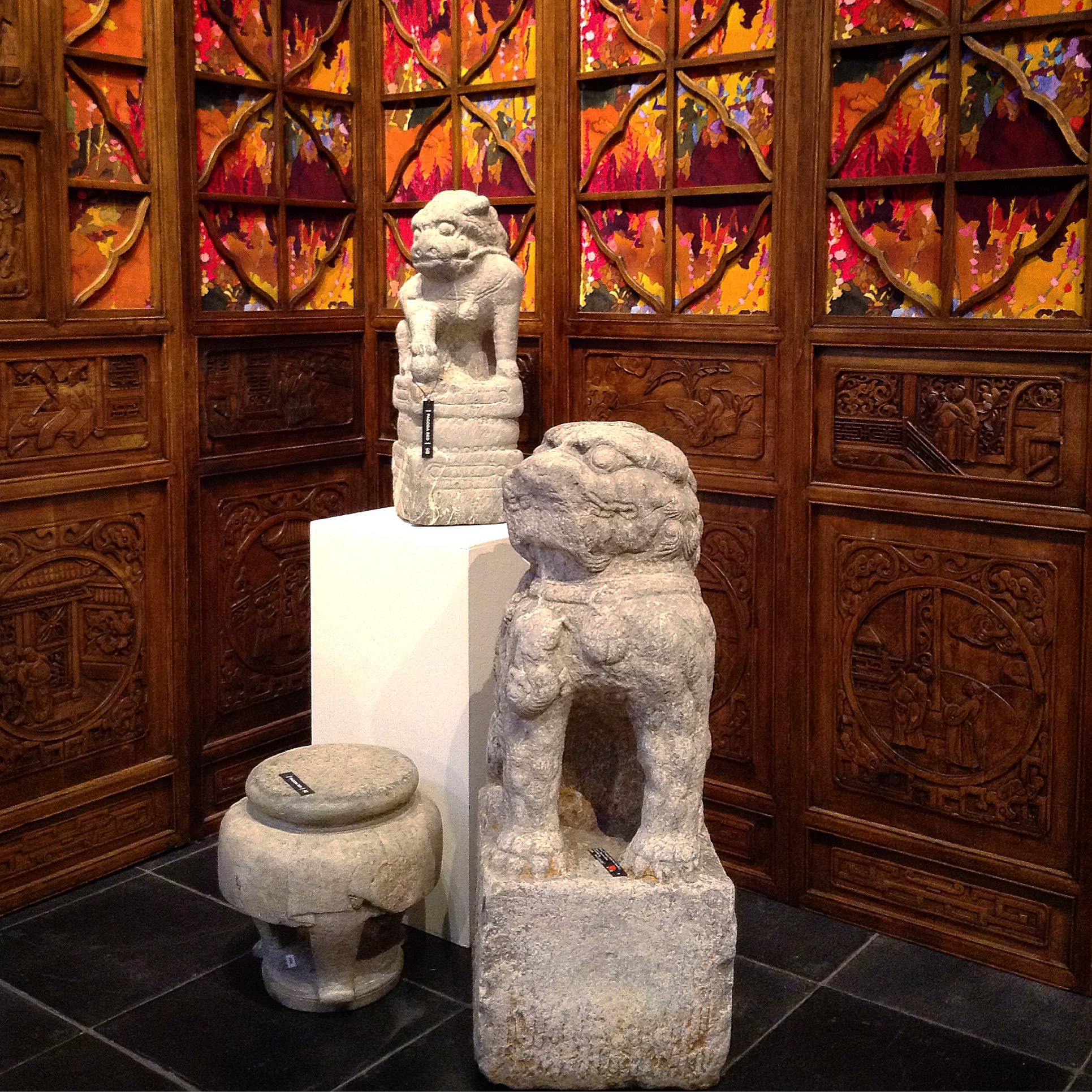 19th Century Courtyard Panels backed with "Utopia" fabric from Pierre Frey. Look at these gorgeous 18th Century Hand Carved Lion Dogs and Fabric Draped Stool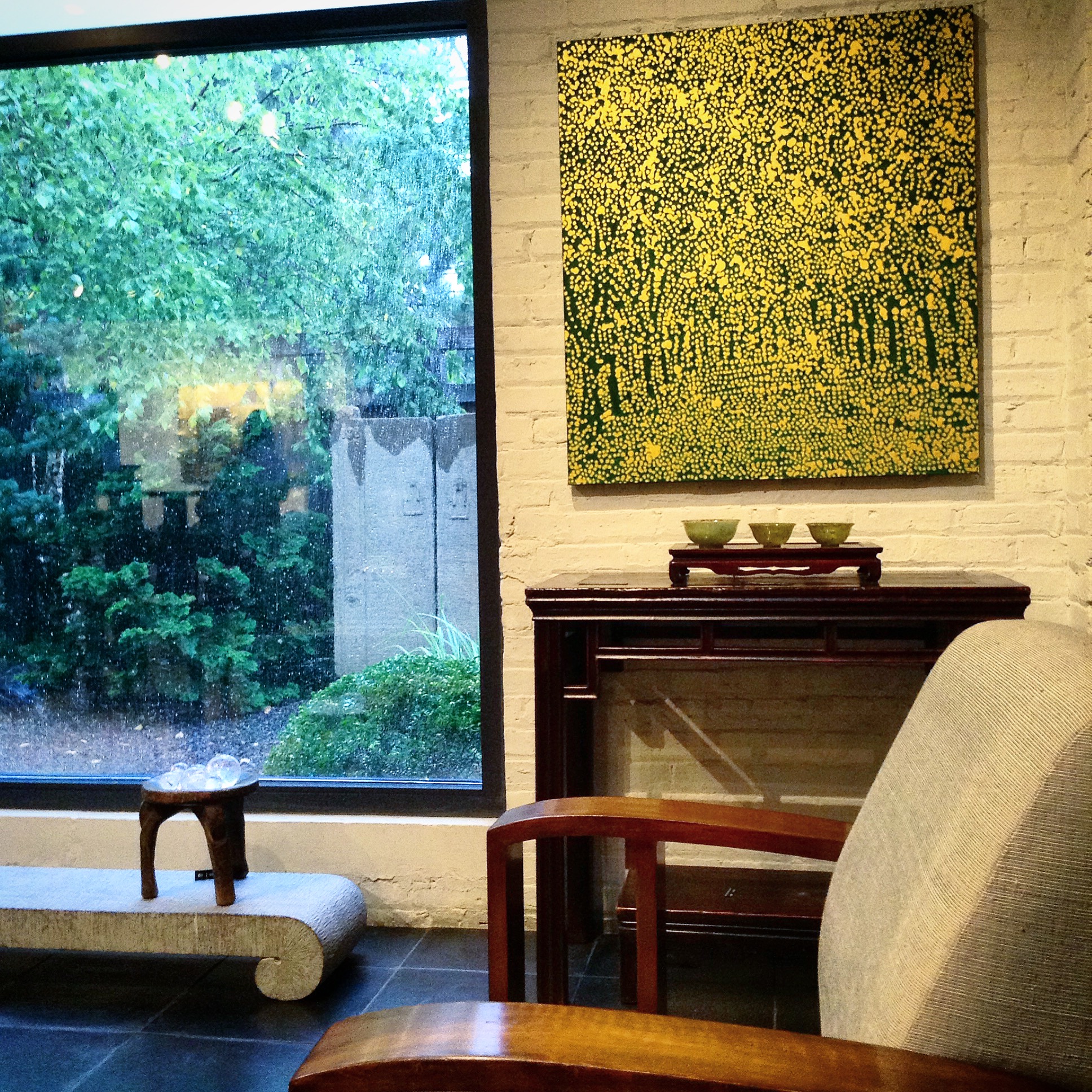 Love the modern Painting paired with the Chinese Half Table and Shanghai Deco Arm Chairs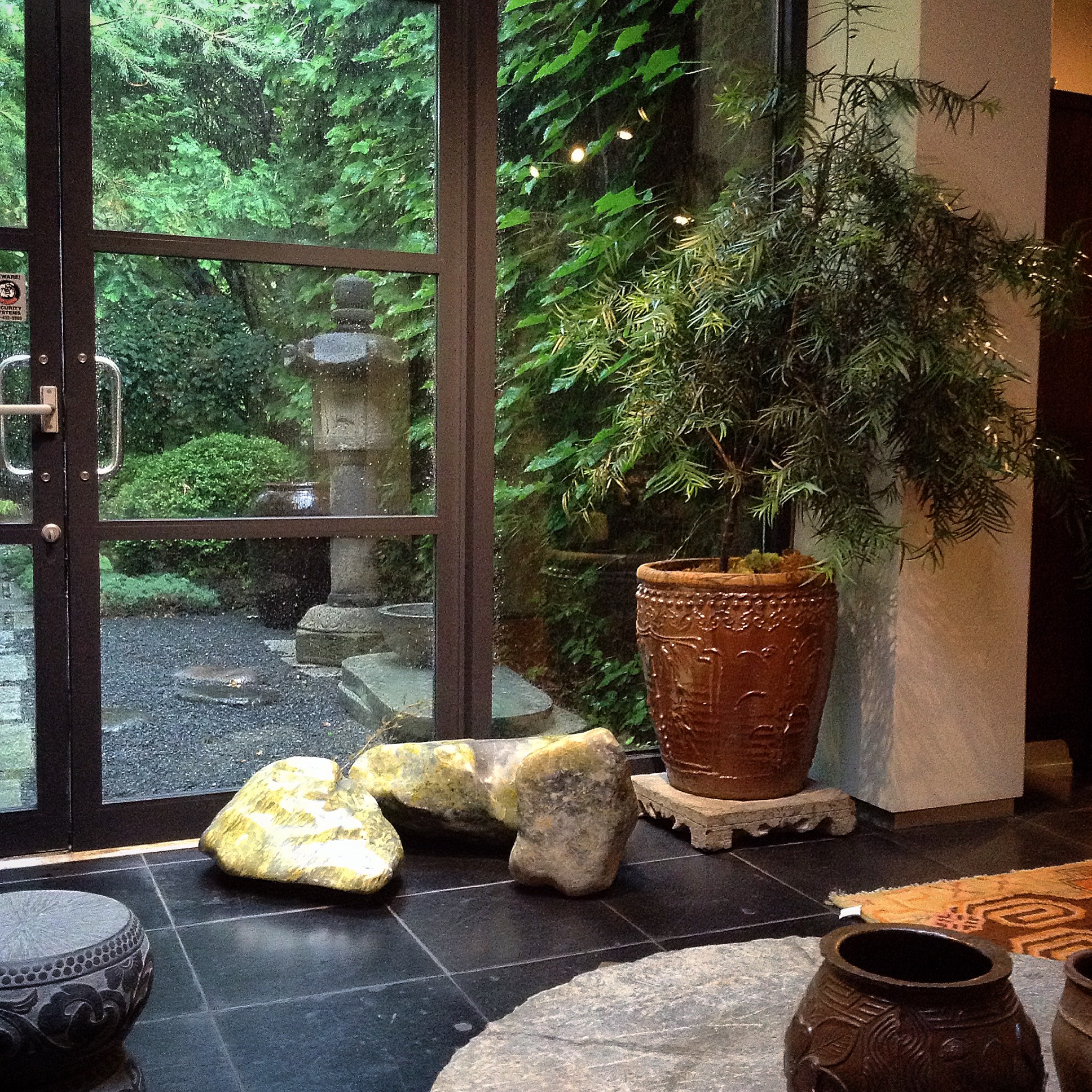 Jade Meditation Stones lead you out to the Asian Garden
As I toured the gallery I was in for more than I bargained for. Betsy took me to see the mature Asian garden, this in itself is a feast to behold. I was literally transferred to another place and time, you must see this garden to believe it. I am a big fan of gardens in general so you will not be disappointed.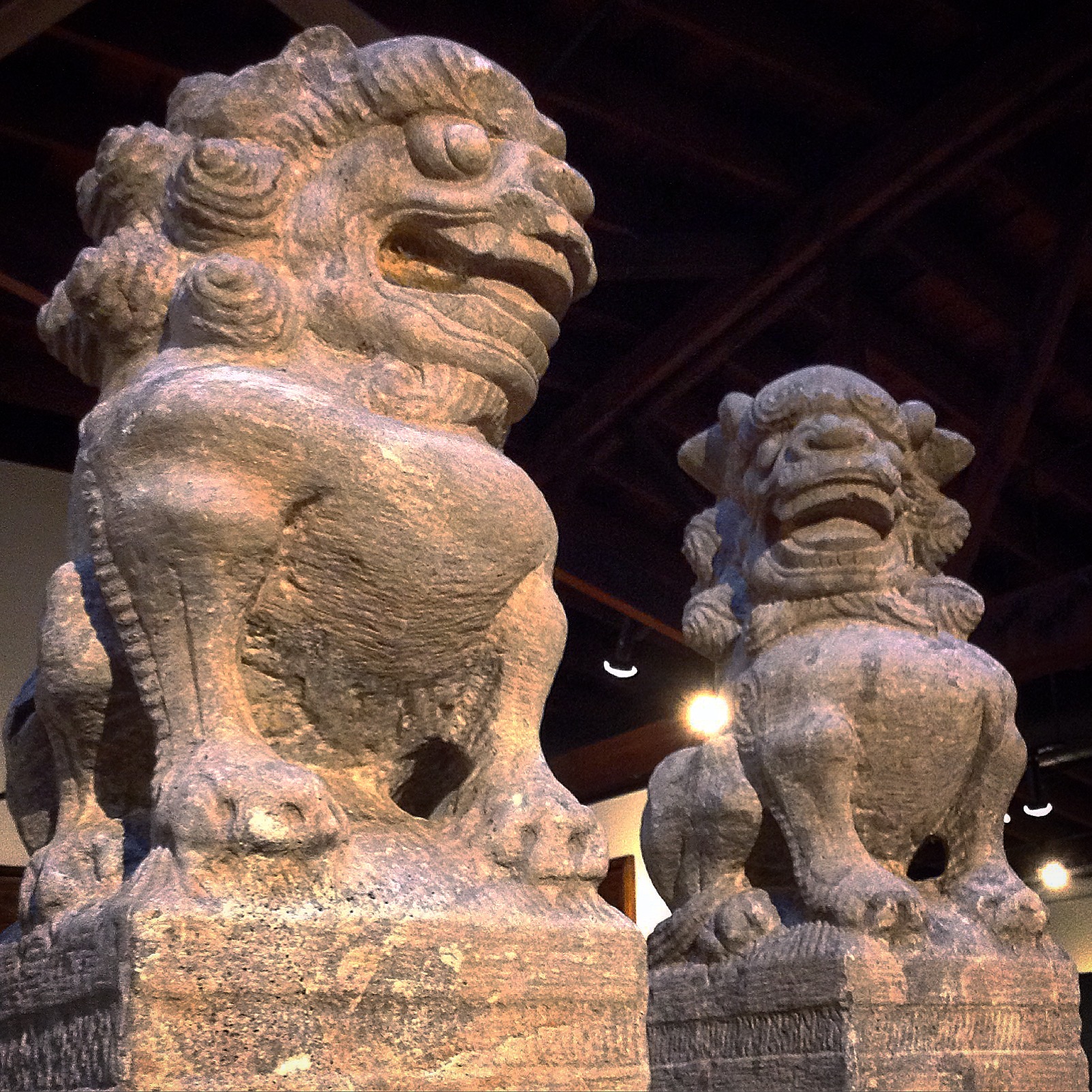 Carved Lion Dog Markers standing tall, so proud & inviting!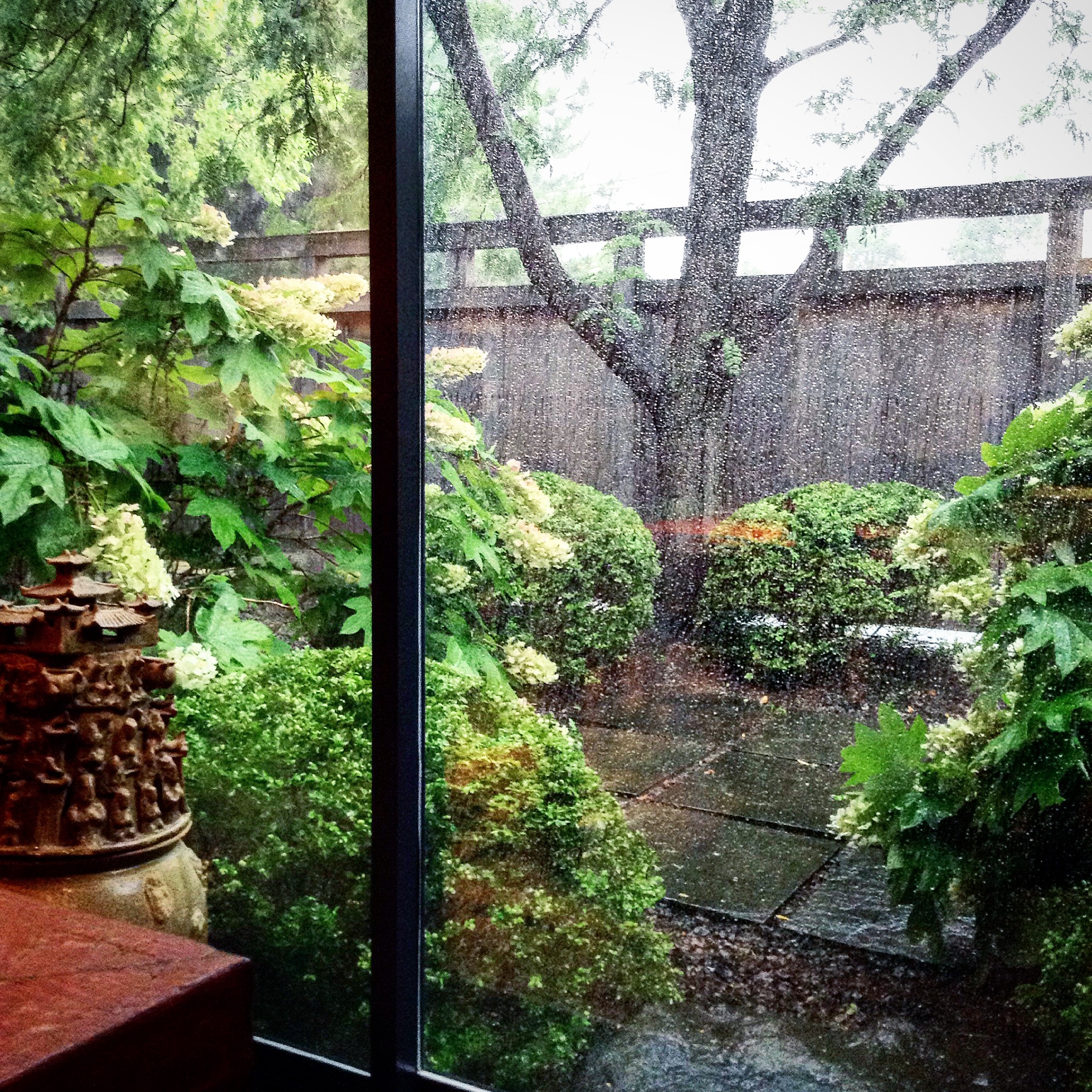 Sadly I didn't get to take any photos during my garden tour. The day began scorching hot and sunny, but that changed after the garden walk when the weather changed dramatically. The heavens burst with a symphony of lightning and thunder which turned this visit (originally scheduled for an hour) to well over two hours, it was still pouring when I left. No worries, I made it out unscathed. I drove home happy in a pounding rainstorm, I had lots of things to daydream about and present to clients.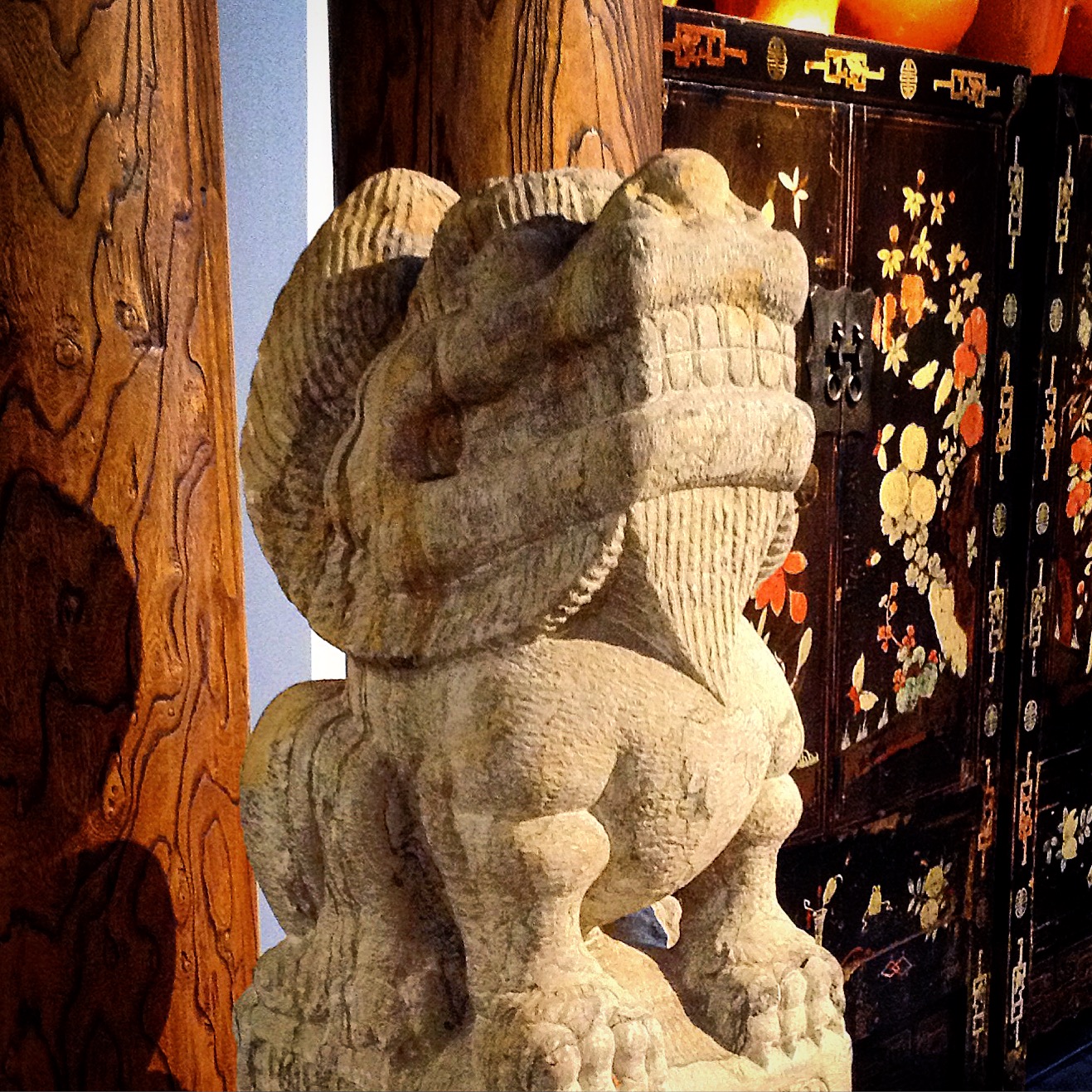 Carved Hitching Post From Northern China, 19th Century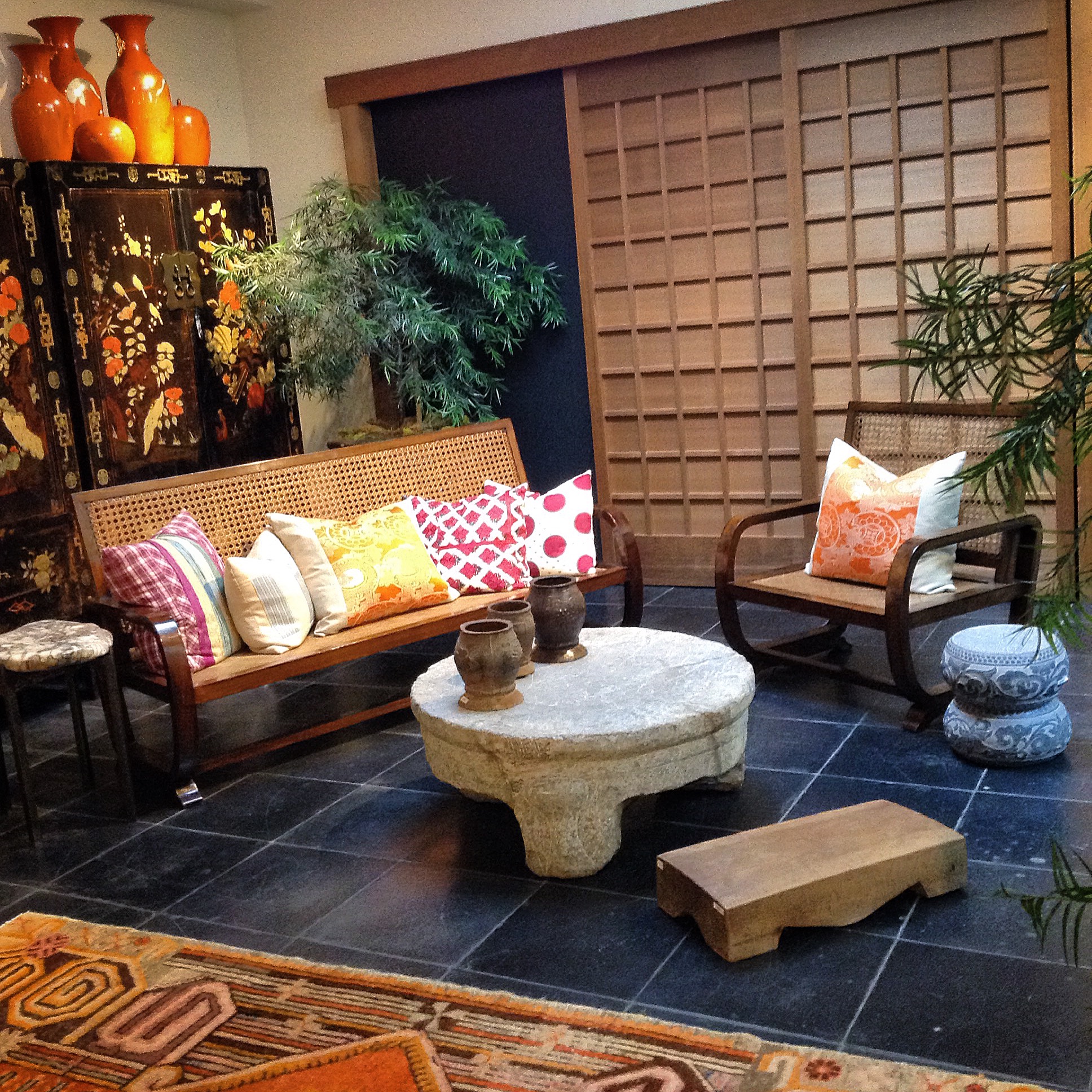 When Worlds Collide:  Boho Meets Deco
I sat for quite a while in this room and watched the rain pour and pour. Thanks for your gracious hospitality Betsy, I enjoyed the Prosecco and nibbles too. Inside tip: it is always wise to feed the hungry interior designer my little crocodile. We do get hungry!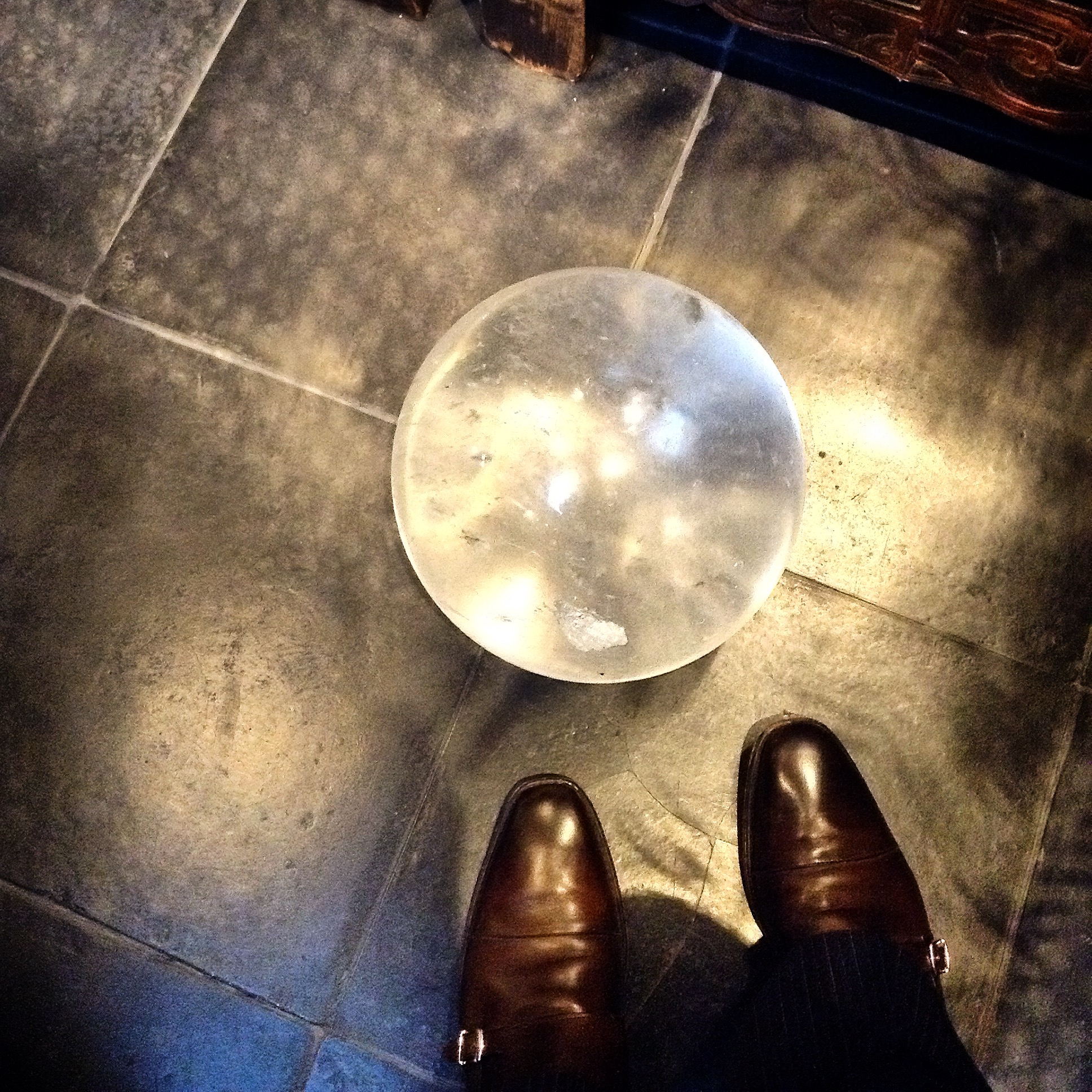 The mesmerizing power of crystal, made of rock crystal as old as the earth
I don't need a crystal ball to know you will enjoy taking a trip to Pagoda Red. Happy Hunting, and a big thanks to you for reading my posts, your comments delight me!
Big Hugs,
-Ken