Happy New Year to you, I hope you enjoyed the holidays and are well rested. Many of us (especially me) love the holidays but are relieved once all the celebrating is over. How long can we keep up that pace? I feel refreshed and excited. And did I mention it's our 30th year in business? I'm so thrilled to do what I do, I love working with you. It's a privilege and quite exhilarating to transform your space!
It's a new year so I'm ready to begin some new projects. When I meet someone for the first time polite conversation eventually reveals my profession. Many people are hesitant to hire a designer. I'm shocked when a potential client feels it's too luxurious for them or they don't deserve it, of course you do. Others think the design business is too secretive and lacking transparency. I assure you we are not a secretive society like the masons (smile). So without further adieu I'll explain a few things, if you're interested please read on.
5 Steps To Hiring An Interior Designer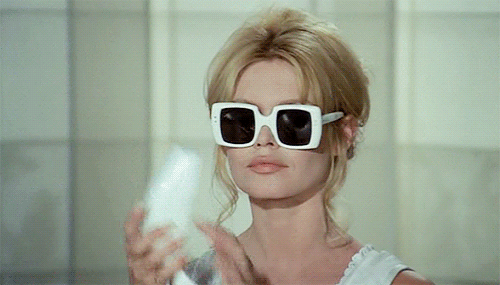 1. Phone Call
Chances are you've been looking around trying to find a designer. Perhaps you asked friends or family for recommendations after admiring their spaces, you may have done a Google search or looked at some shelter magazines. Once you find a few firms that excite you it's time to make some calls and hear their thoughts about your project on the phone. This is a good time to hear how receptive they are to your project. Don't forget this is a two-way street, you will both be gauging if this is a good match initially. Once you have a few contenders I recommend making some appointments. I like to meet all my prospective clients in the actual space that needs to be done (if possible) so I can see the project firsthand. If new construction, we find a mutually convenient place if you don't wish to come to our office. An initial call typically takes about 20 minutes, but some have lasted more than an hour especially when there's great chemistry between us. Hopefully we'll make an appointment to meet before we hang up and say goodbye.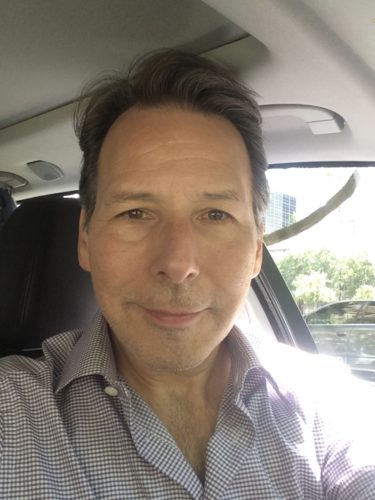 2. Meeting
I'm so excited to meet you, I'm filled with anticipation en route. An actual meeting is the next logical step so I can see the space if possible. Not everyone has the need or budget to do an extensive project. We discuss your needs, timetable, budget, and most importantly your expectations. It is super helpful if you've pulled images of projects you like so we can see your taste and understand if these ideas are suitable for your specific project. It's easy to like a lot of design ideas or things, but it doesn't mean they are appropriate stylistically or financially. You should be selective when asking for a proposal from a designer. I personally don't recommend interviewing more than 5 designers, you should try to get 2-3 proposals. Many people are under the idea an initial meeting is unnecessary–just call or email a designer and get a number over the phone. This is really an impossible task because it's only a guess. Chances are if they give you a verbal number it will be doubled or more by the time project is actually done.
Once I've met with a potential client I am so excited I could burst. I see so many possibilities when seeing a new space and I love meeting new people. Recently I began a new project on a co-op apartment I did over 25 years ago. What a thrill it was to meet this new client and see his apartment I lovingly renovated and redecorated over two decades ago! It's thrilling to see many architectural elements we added still remaining and looking handsome as ever. Isn't life full of sweet surprises? The initial consultation typically takes 1-2 hours.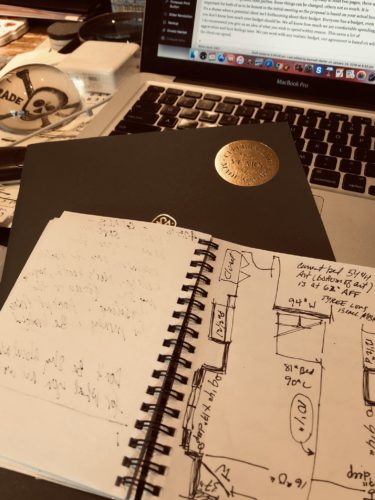 3. Letter of Agreement
My mind is flooded with ideas, that's the best thing about being a creative person. But I must be a ruthless editor as well. Just because it's a good idea doesn't guarantee it's right for you. I spend a lot of time writing your letter, it's custom tailored just for you, your budget, what is appropriate for your project, and the space itself. When I walk into a project initially my gut says what's right for the space, that doesn't mean it doesn't fluctuate due to other considerations later. However, the initial proposal is all about doing the "right thing" for your space and you! Understanding the client and project as much as you can in the space of the initial meeting is crucial. The agreement letter is typically at least two pages, there are clauses in the letter to protect both parties. Some things can be changed, others not so much. It is important for both of us to be honest in the initial meeting so the proposal is based on your actual budget. It's a shame when a potential client isn't forthcoming about their budget. Everyone has a budget, even if you don't know how much your budget should be. We all know how much we are comfortable spending, I recommend you give us an idea of what you wish to spend within reason. This saves a lot of aggravation and hurt feelings later. We can work with any realistic budget, our agreement is based on what the client has budgeted.
Many people think interior designers are snooty, difficult to work with and make tons of money on what they sell to their clients. This isn't necessarily true as there are designers who work at all levels and budgets. What kind of project do you have, what are your goals? You need a designer who understands you, how to get the project done on time and within your budget. My proposal explains how we charge, what our fees are and how we sell product to you. We try to be as transparent as possible. It is important for us to be clear with you, but don't be shy or afraid to ask if we've missed something or have questions.
If you've been looking at shelter magazines or blogs with lots of pretty pictures it's crucial to note most of those projects actually take months if not years to complete. The renovation and redecorating shows forget to fully explain the actual budget. A project cannot be done in the span of a television episode, and when they are it's because there has been careful editing, everything was ordered weeks or months in advance of the episode. The budgets are typically much bigger than revealed in print. I treat your money as if it's mine, I'm not cavalier with my money and I wouldn't be with yours either. The suggestions we make are based on what's appropriate to your budget.
This is your moment in the sun, it's time to have your dreams fulfilled. With that said, we recommend getting back to each designer who submits a proposal with a phone call or email within two weeks after you have received it. I can't read your mind and I'm so excited for you to engage us. Perhaps you have more questions. Do you wish to talk further or have another meeting? We may need to clarify some more things, edit the proposal etc. We are happy to do so and resubmit for your review. Do remember to be courteous to the professionals who have submitted a proposal, it's best to get back to them in a timely fashion and let them know your decision. We all need closure one way or another. You will typically receive our agreement letter a few days after our initial meeting.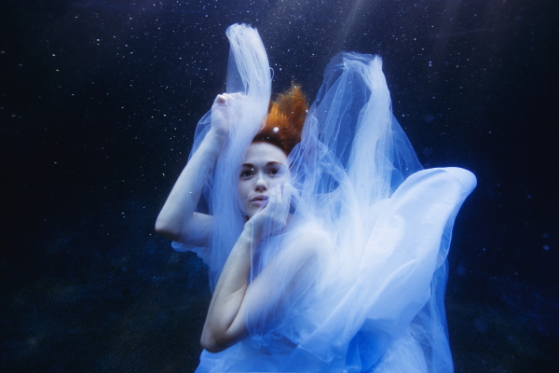 4. You hired us. Now what?
Thank you for hiring us! By now you've sent back a copy of the signed proposal along with the required retainer. Please know our relationship is sacred and private. We don't share your name, budget or project details with our other clients or anyone for that matter. It's time for us to begin your special project. Very soon we will arrange another meeting to measure the space and any of your existing pieces you want integrated into the project. We will take a lot of photos of these pieces and the space itself. We can now begin drawing up preliminary plans. A few days later we will schedule a meeting with you to discuss your goals further and talk about initial ideas. It is always important to get a little feedback early in the game so our vision is custom tailored to your ideas. I actually care about what you think, this is your space after all.
We will be busy drawing up plans, possibly elevations or renderings, selecting furnishings, fabrics or building materials to show you at our next meeting. Chances are we'll be calling/emailing you occasionally to get an idea of your thoughts along the way. You're excited about what's coming next and so are we! Our next meeting will be revealing, we will present plans, photos and potential materials to express our design concept and vision. We anticipate you will need time to digest some of this, you may wish to change direction or materials due to other considerations revealed at the next meeting. This is a collaborative and creative process, it's a wonderful time of discovery. We want your opinion, it's best not to rush things or make decisions quickly unless you're under a tight schedule. You are making a substantial investment so it's never a good idea to make decisions in haste. As I always say, it's best to measure twice and cut once so to speak.
Once we have a clear understanding of an approved design direction we will draw up proposals to sign signifying your final approval. Note, proposals may take a considerable amount of time particularly if your project is large or highly detailed. A simple project may only take a few weeks or months to complete, something more complex can take a year or more.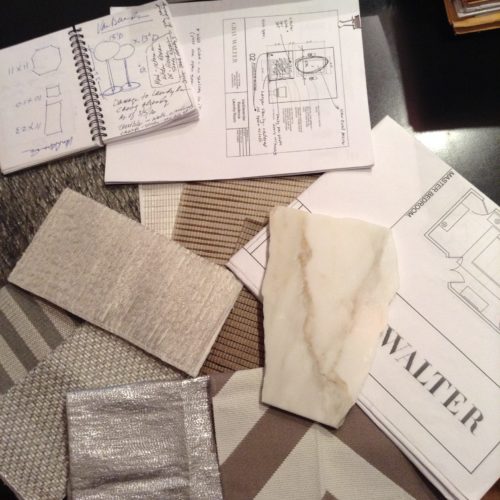 5. Project Proposals
Now that we have a clear direction we can begin proposals for the project, these documents list each and every item required to do the project. Some proposals are several pages due to the complexity of your project. Of course we are available to discuss anything further/tighten up or clarify anything unclear. Once this is done, we ask you to sign a copy of the proposal/submit payment for the proposed items. Building materials, fittings, fabrics and furniture are rarely in stock or available even if you go to a retail store. Immediate gratification is wonderful when something is in stock, but it's never good to order something just because it's available. It's always better to wait for something you will have for a long time rather than compromising. Many times we "cheap out" because we can't justify the expense, this is fine if you like to change things all the time, otherwise it's better to invest in the better item. It's always better to write the check and cry once instead of replacing certain things over and over. Investing in the better item usually proves to be more economical in the long run and generally better for the environment. Our proposals will present what you can afford based on our preliminary discussions of budget. (see #3 above)
Once submitted we will have further conversations if required, the proposals may be edited or adjusted. You may elect to order everything all at once, but many people work with us over the course of time. I've completed a project in a few short months, other people require a longer timetable. Sometimes it's best to get the main pieces in place before ordering everything. Most of these items are not returnable unless they come in damaged (this happens occasionally) so it's best not to order anything you are on the fence about. It may take several weeks to get these proposals refined and approved. Once we have your approval we will require a signature and payment for the required items. Now that you've given us the green light we'll be hiring contractors, artisans, and placing orders on your behalf. It's safe to say both of us are very excited and anticipating big changes coming to your space.
The Services We Offer 
Interior Design, full project or a few rooms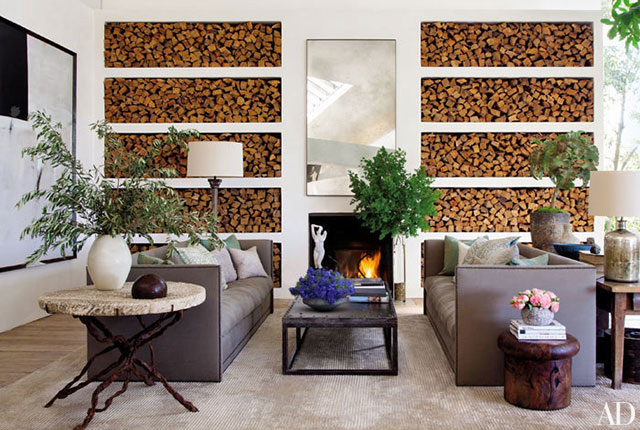 Ground up design for new construction, renovation or redecorating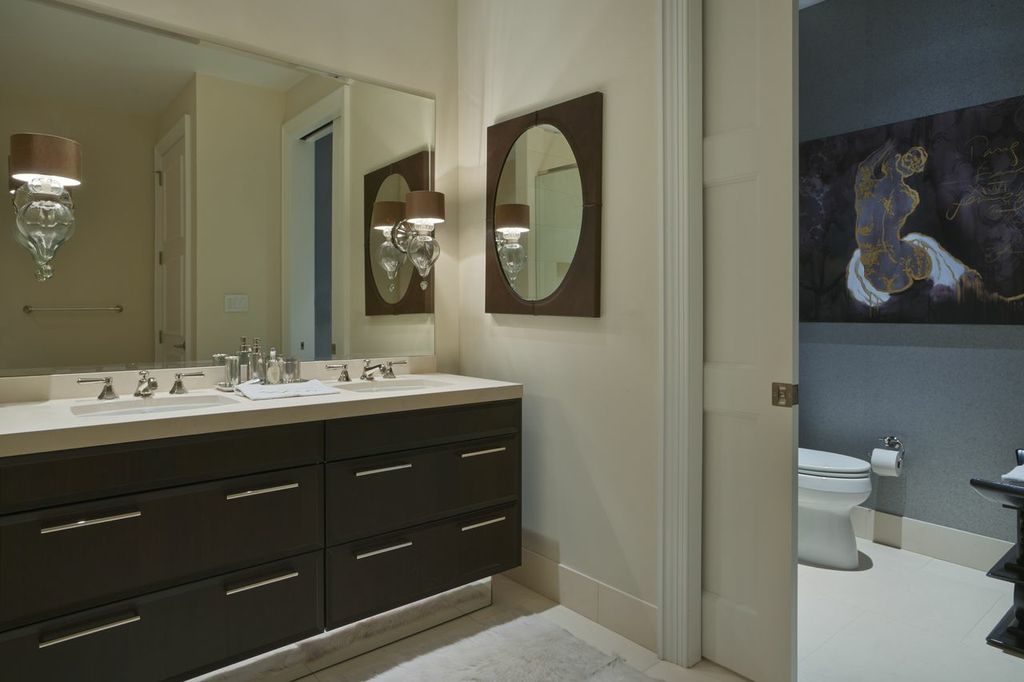 New Kitchen/Baths or Renovation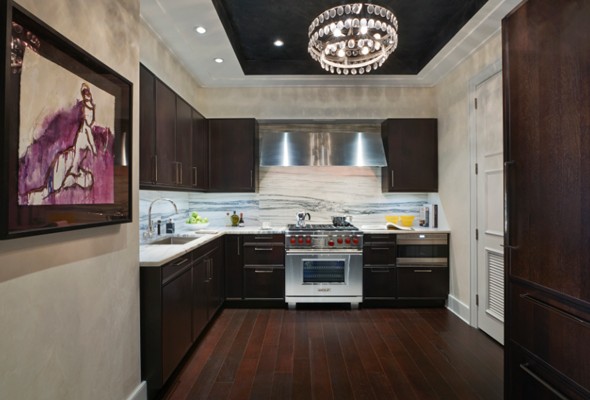 Custom fabric and rug design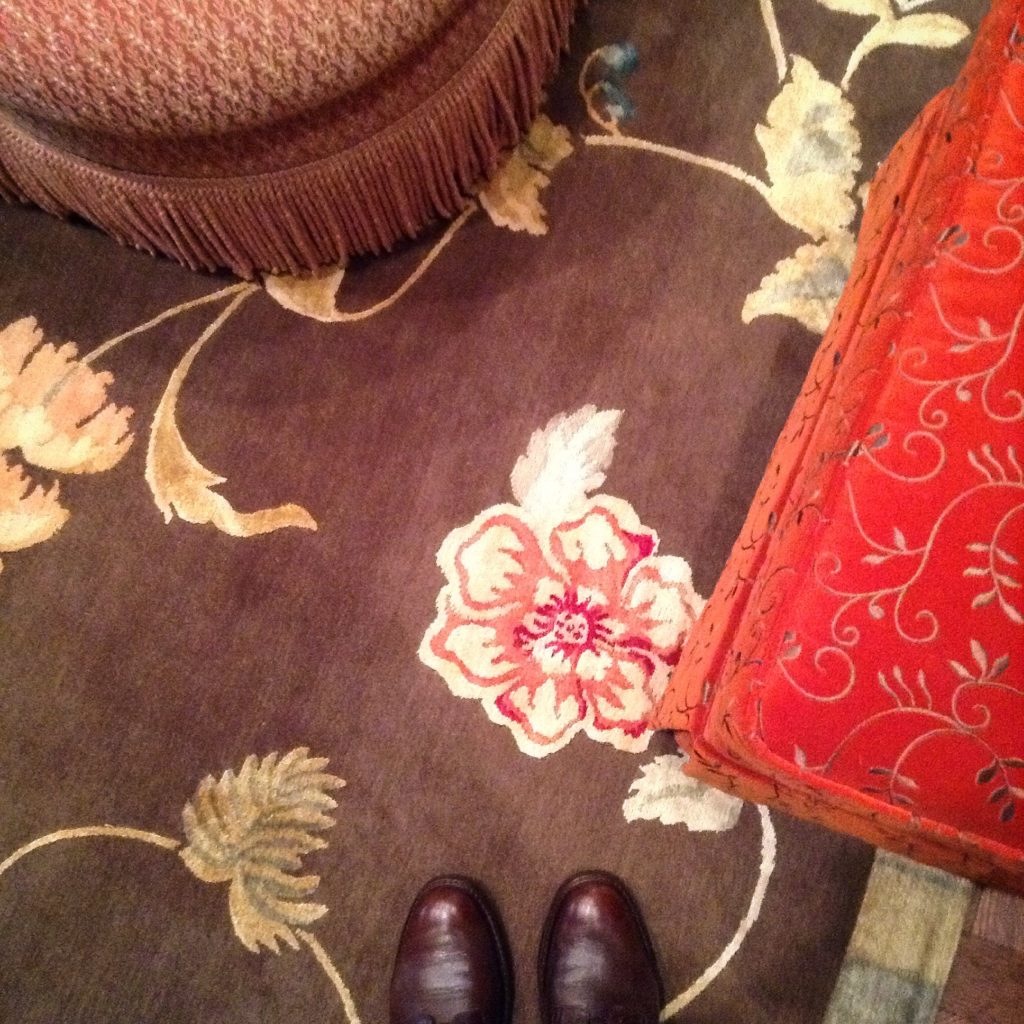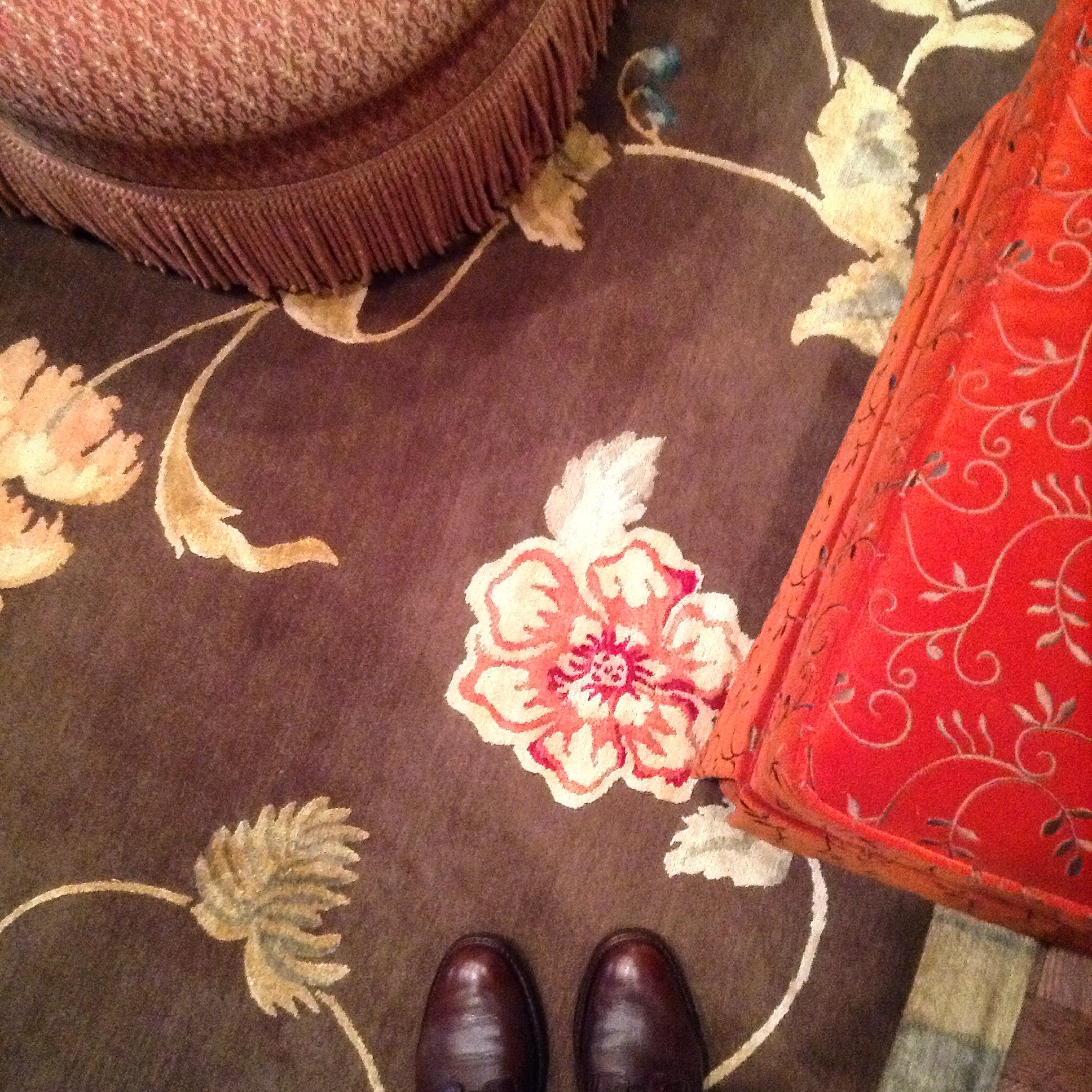 Paint palette selection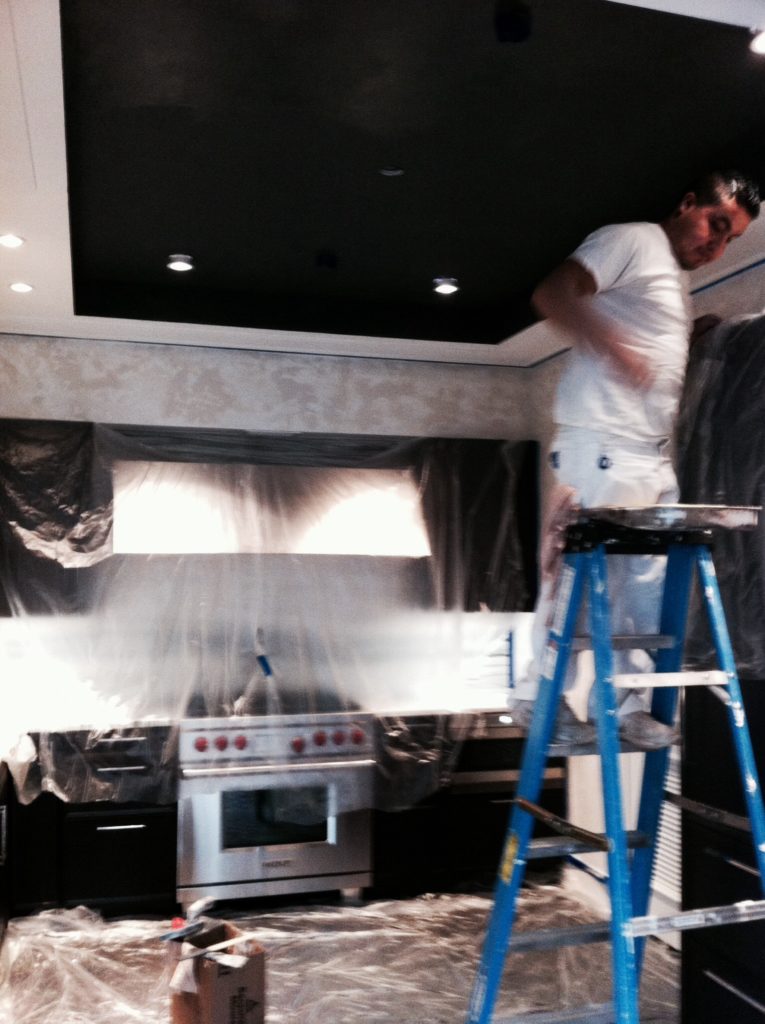 Building materials selection/recommendation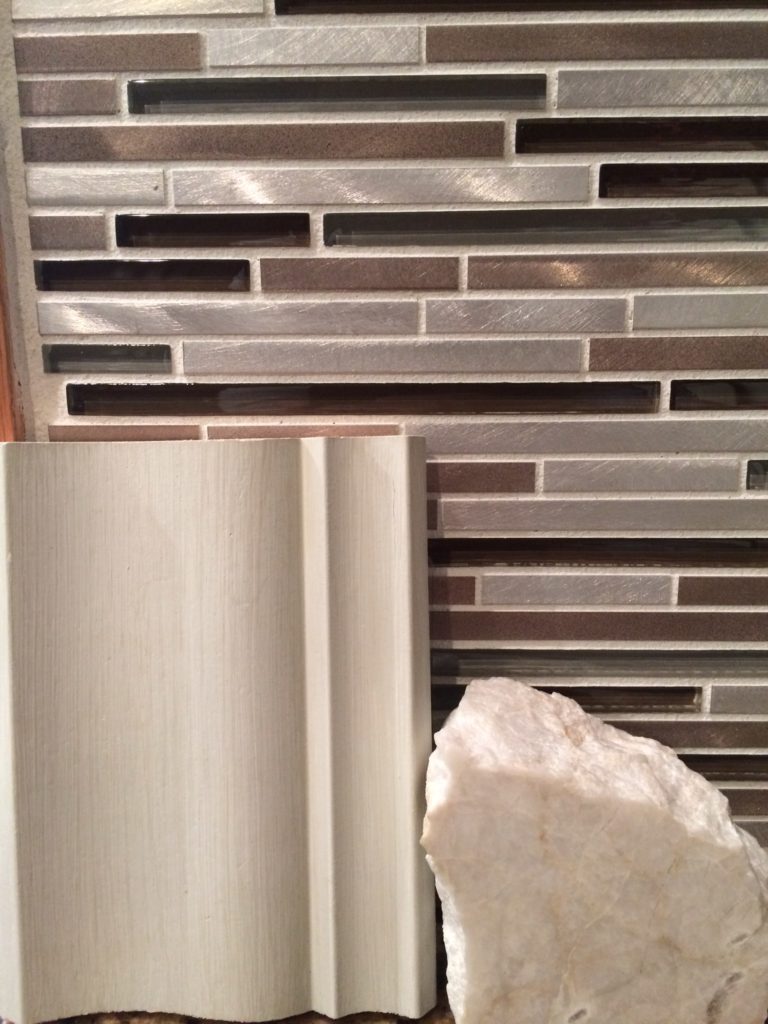 Furniture-fabric-lighting selection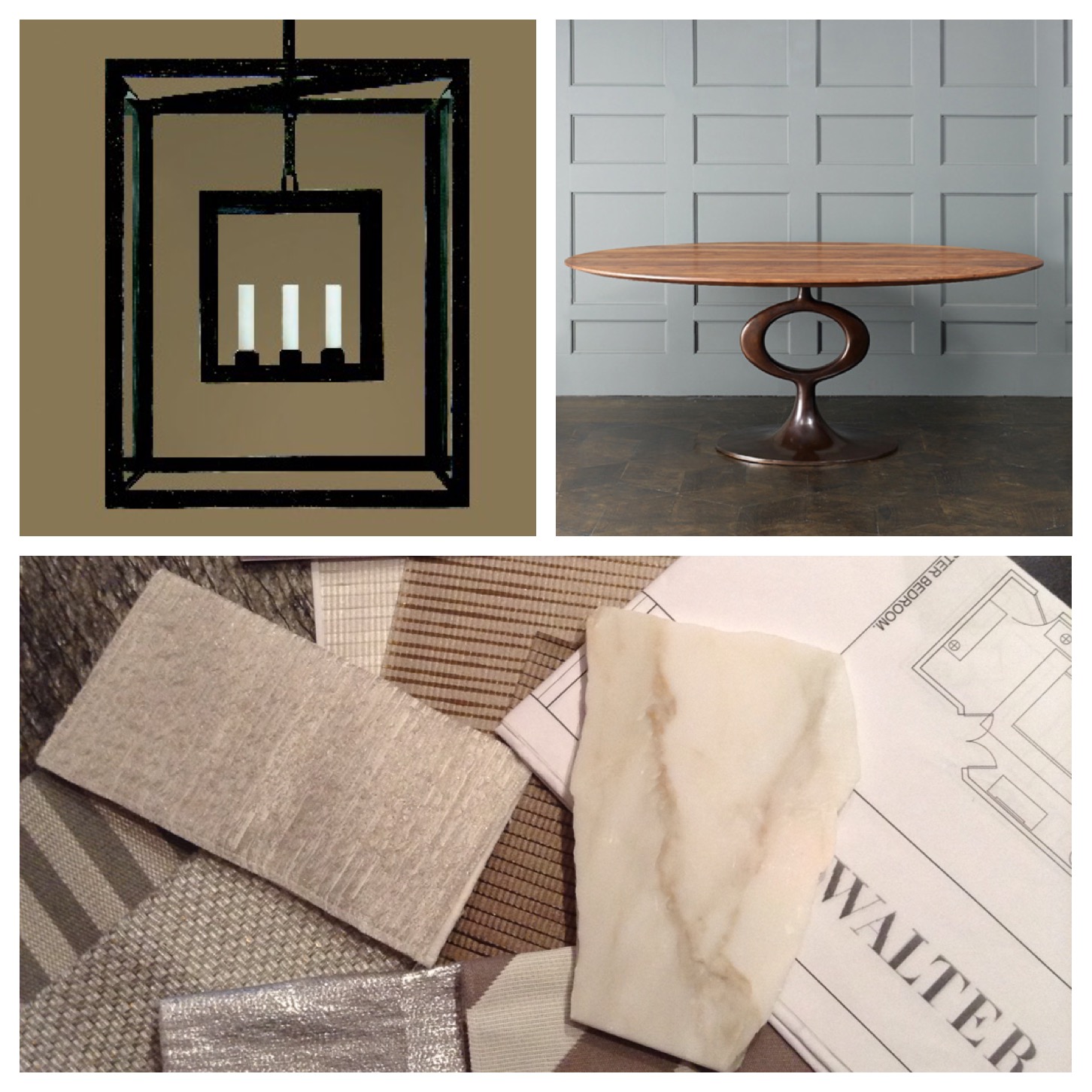 Artwork & Accessories, perhaps you need a few things or a require a collection. I love the chase to obtain the perfect piece for you. We go to auctions, galleries and artists directly. My secret weapon is my background in fine art/network of special sources coupled with a genuine love of artwork and artists. We are experts in framing, installation, storage, shipping and restoration of art/antiques as well.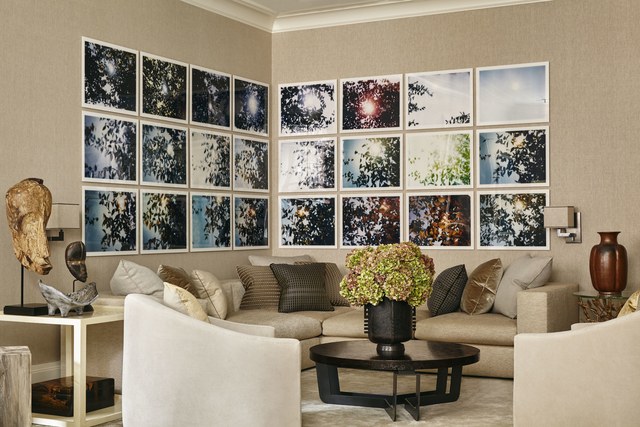 Construction supervision/project management: we can introduce you to architects or contractors also.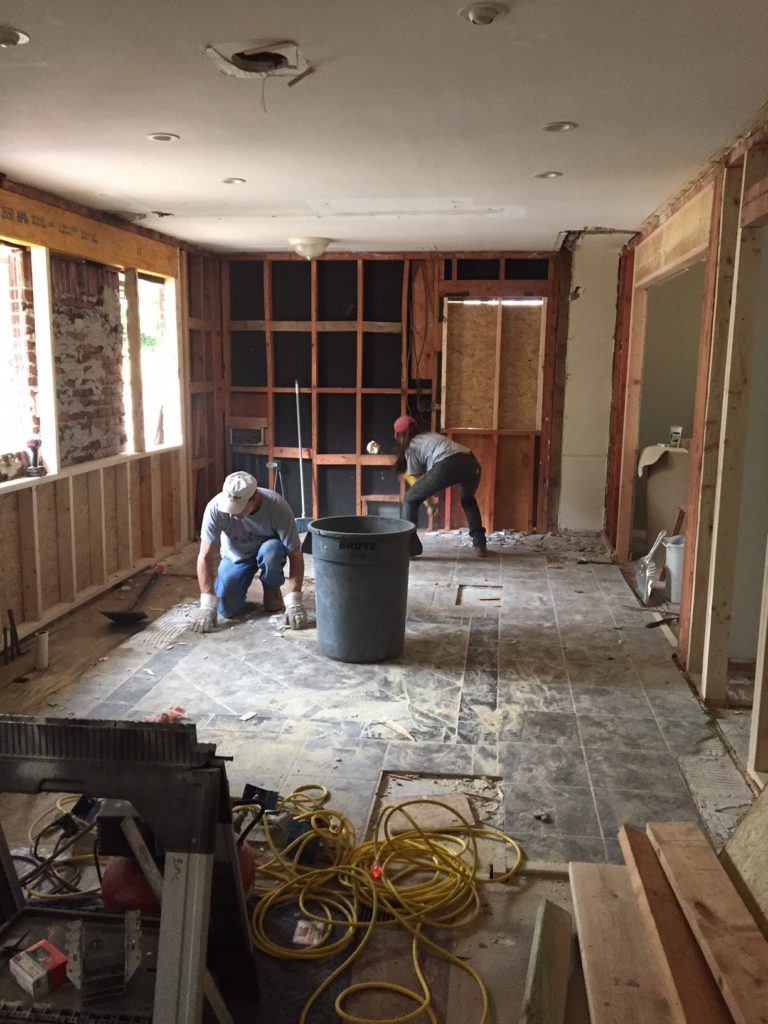 Aging In Place: We design spaces in compliance with the American Disability Act (ADA), this is particularly important for kitchens, baths and traffic flow in other spaces. Do you have other special considerations?Our aging population wants to remain in their home as long as possible.
Do you have too many possessions? Many of our clients engage us to cull through their furnishings and possessions when downsizing or consolidating homes. We advise what to keep, sell, consign, give to family/friends or donate to charity. Our older clients love this service, it's a big relief for our younger clients so they can help their aging parents make good decisions. We often find a neutral party (not family) is best to offer advice because of family dynamics etc.
How interesting to note many older people are choosing quite contemporary interiors when they downsize or redecorate eschewing traditional decor. Shocker: some of the "kids" often want more traditional decor!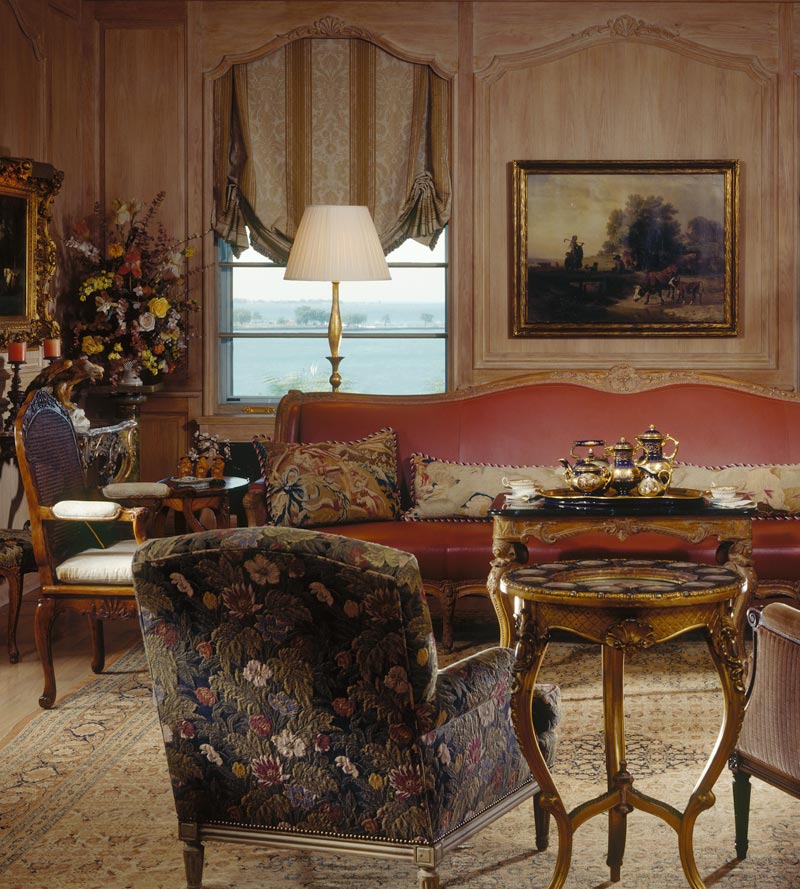 Millwork Design: paneling, bookcases, doors, moldings, wainscoting, fireplace walls, new closets, kitchens and baths, preparing spaces for aging in place following ADA guidelines (see above item).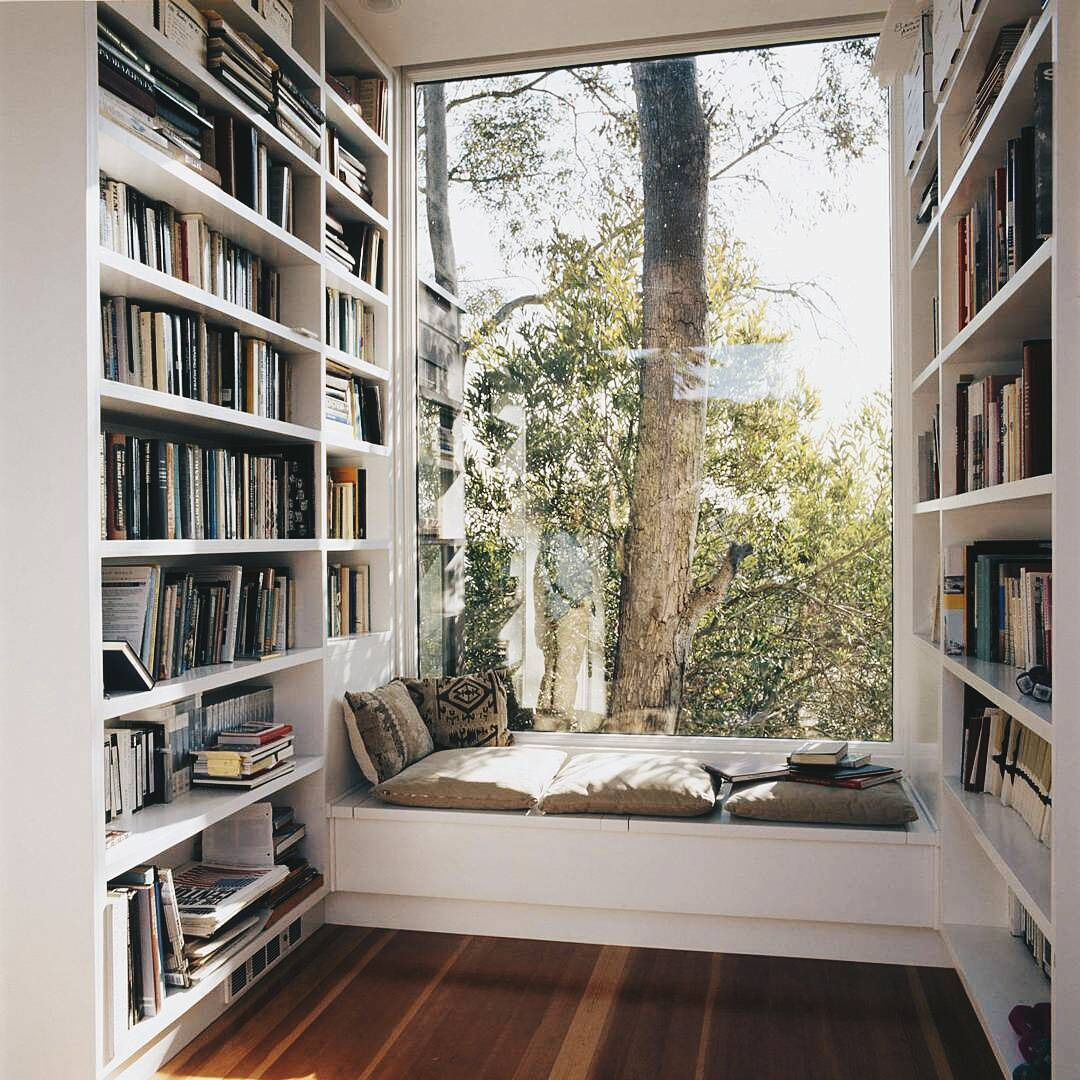 Historic Preservation: perhaps you live in an old home or apartment building. We are experts in dealing with these governing bodies, we know what they allow. We can help you navigate those choppy waters.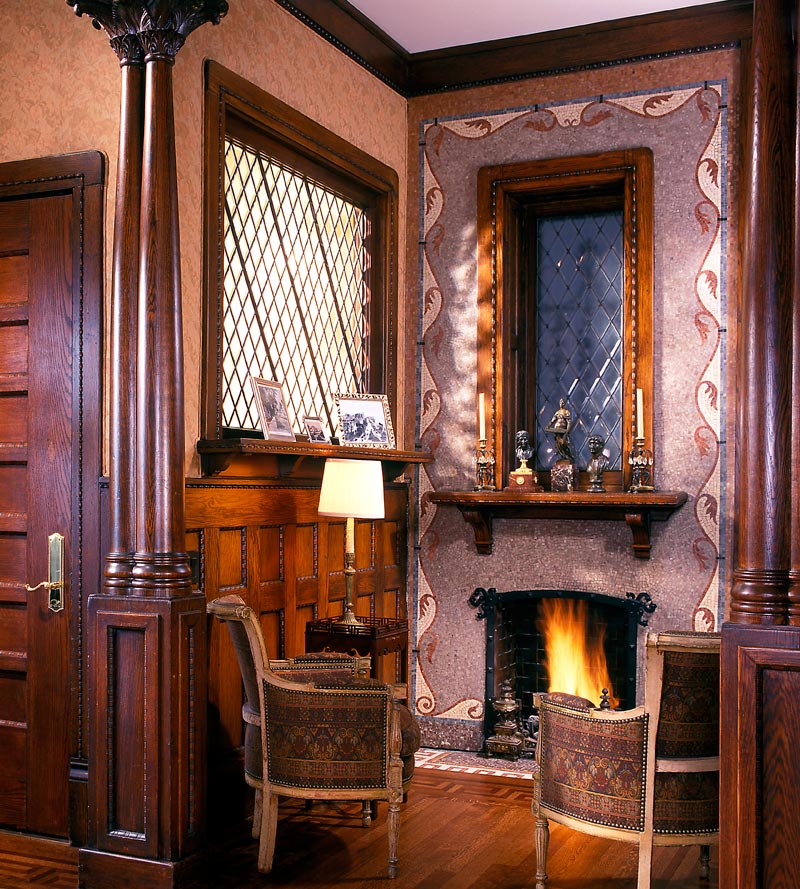 The Great Outdoors: screened porches for dining, patios, terraces, loggias, pergolas, fireplace lounges, outdoor kitchens, garden sheds, a folly or lookout, spas, exercise rooms, yoga or meditation spaces. Some of these areas require intricate design or furnishings, others are of a simpler nature, the choice is yours.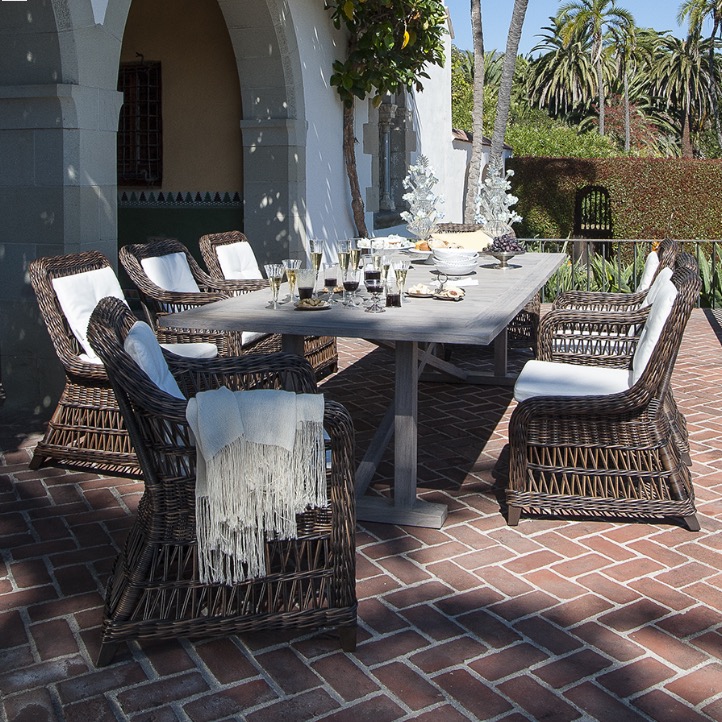 Commercial Work: we have extensive experience designing hotels, private clubs, corporate spaces, retail shops, senior spaces, public areas such as lobbies or corridors in condominium/apartment buildings, and restaurants. Still stuck? Perhaps it's best to engage us to produce an initial feasibility study.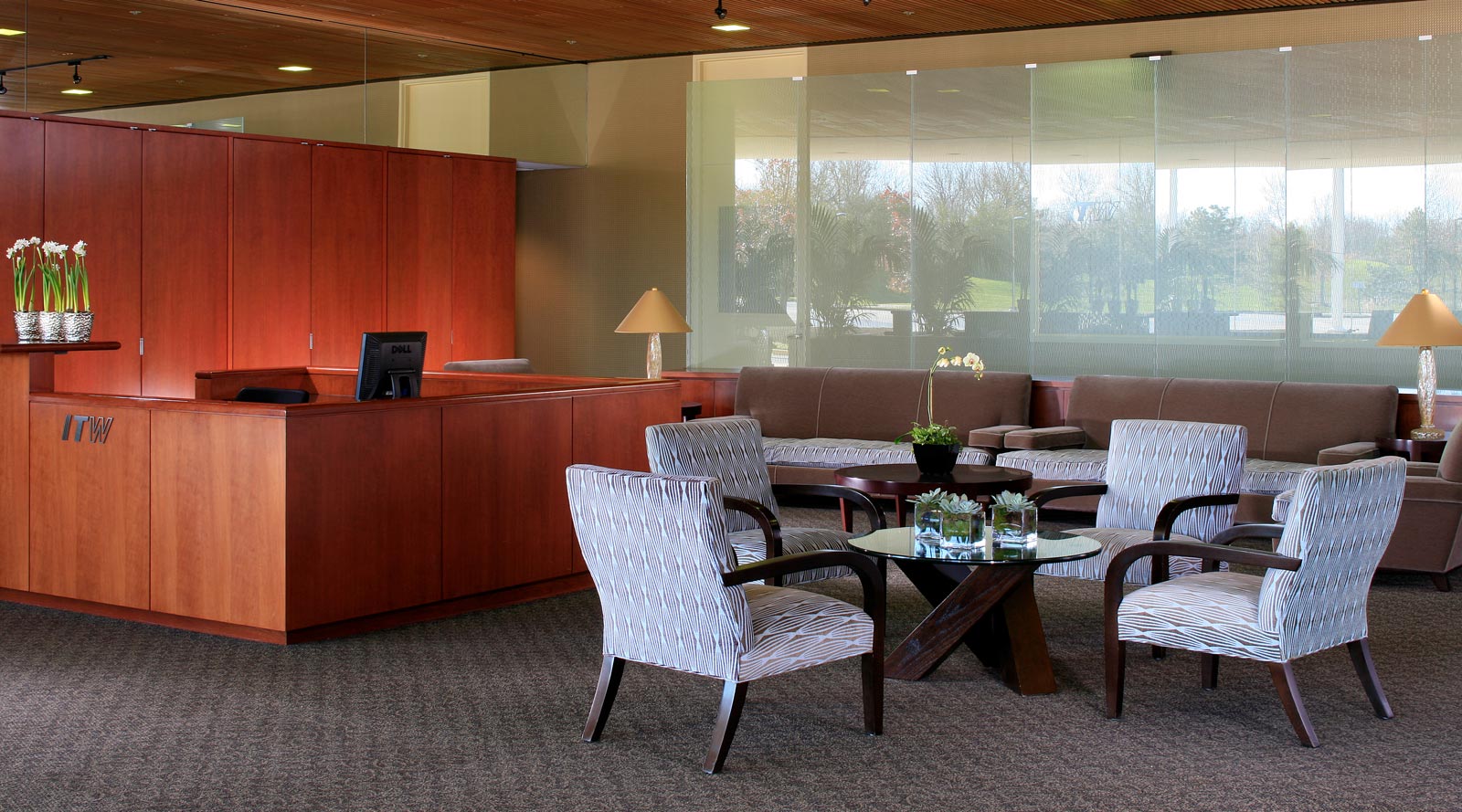 Ugh, why is everything so complicated?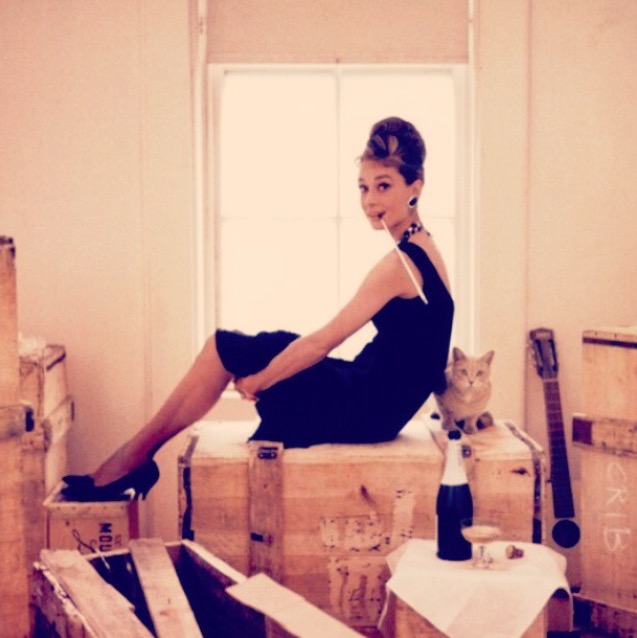 I know it's true. We live in such a fast paced society, we want information immediately. When we don't get what we want it's frustrating. Hiring a well vetted professional is the best way to cut through all the pain of a renovation or redecoration project. Once you retain us we are your port in the storm. Thanks for reading this outline, I hope it clarifies the initial design process a little. If not, give us a call so we can talk further. I'd love to hear from you!
Here's to new beginnings~
-Ken