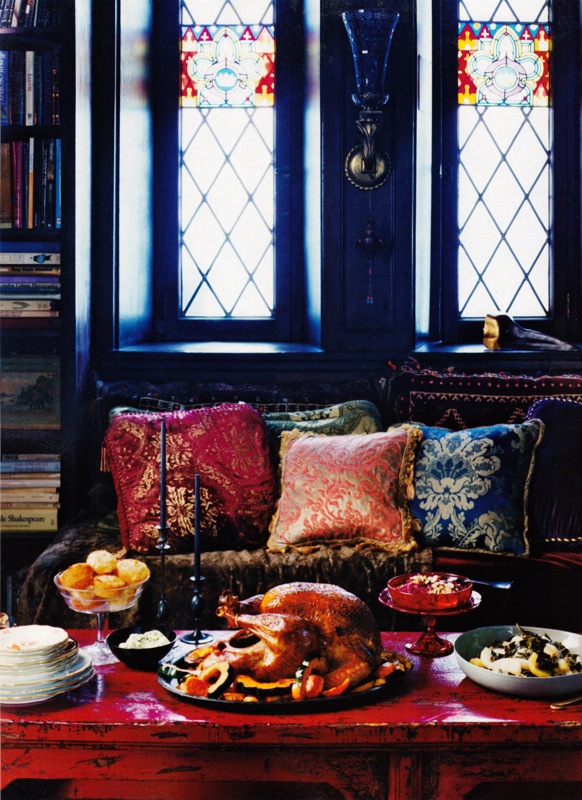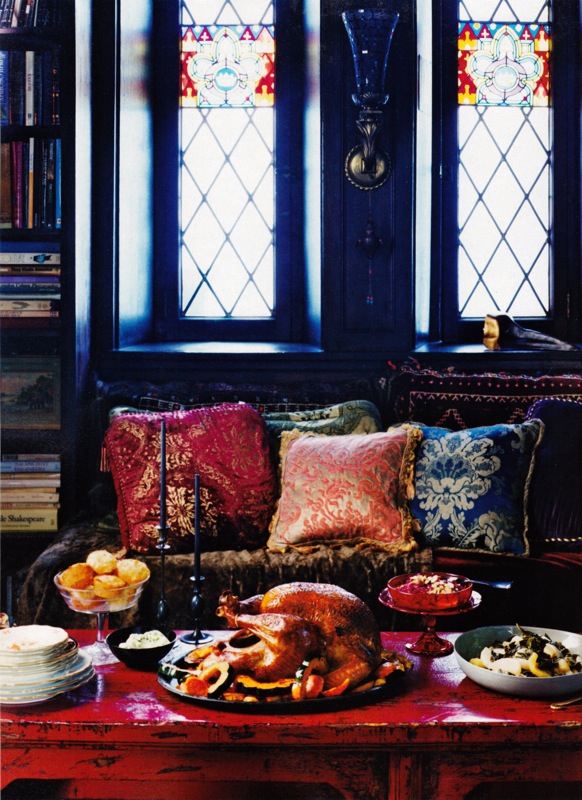 DIFFA's Dining by Design was last week at the Merchandise Mart, which served as my muse for today's post. Chicago interior designers created dozens of tablescapes all to benefit DIFFA. The event is one of our favorites and serves as great inspiration!
Entertaining for the holidays is a lot of work. We spend just as much time creating a fabulous table as we do preparing the food. As an interior designer many of my clients ask me about unique ideas for holiday tables. I've put together a list of ingredients that are a sure recipe for a unique tablescape:
1. Don't Be Afraid to Mix it Up
Not everything has to be "matchy matchy". Create an eclectic table with European flair by blending a variety of patterns and colors. Mix materials- combine wood, porcelain and crystal.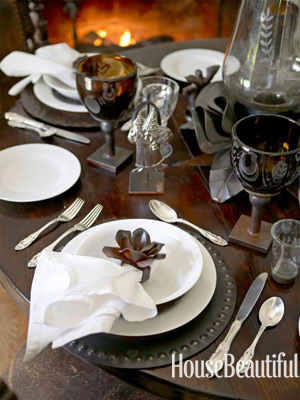 2. Handwrite Place Cards
Place cards make each setting more personal. Some of our favorites are from The Printery.
3. Mix in Family Heirlooms
Having pieces that are meaningful creates personality and depth on your tabletop. It's a nice way to remember our loved ones who aren't with us anymore. Upon departure, consider giving your guests a small item that was given to you by their mother or father if they have passed on.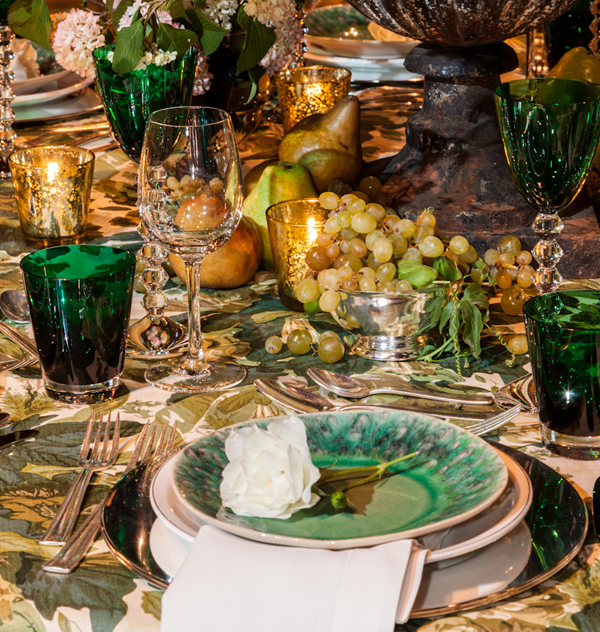 4. Keep it Low and A-glow
Don't forget to keep your candles, flowers and accessories below eye level. You want everyone to be able to see each other. If you are going for height keep things translucent.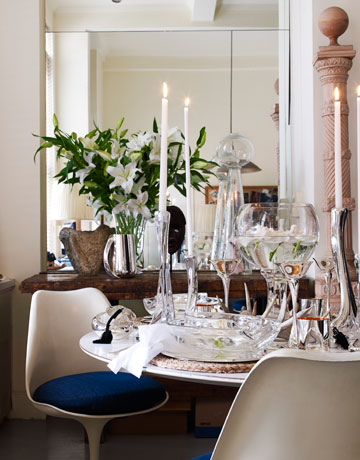 5. Color Conscious
You don't need to stick to traditional color schemes or typical florals. Trade those poinsettias for calla lilies, tulips, hydrangeas or orchids.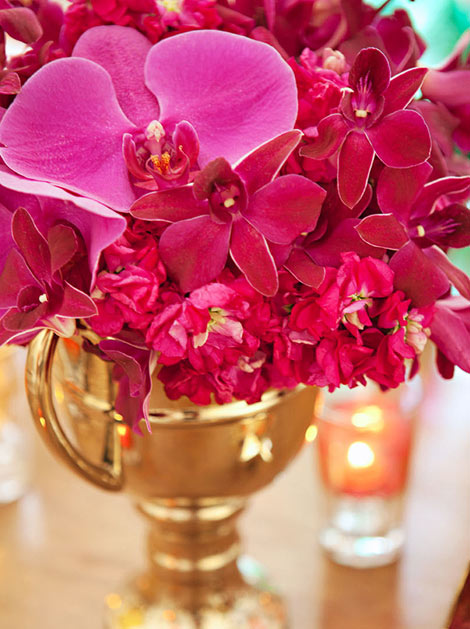 I love to add branches from outside with berries along with nuts, acorns or pinecones. Get creative!  We found a truly unique centerpiece on Pinterest!  It hangs from the ceiling and is made from marshmallows.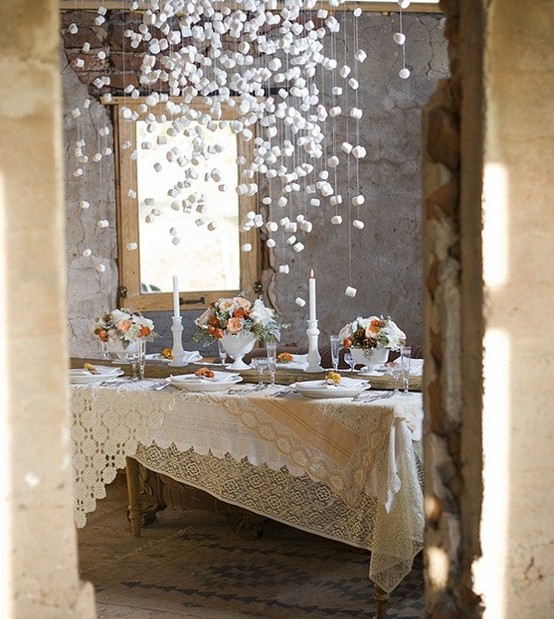 6. Layer Up
Create interest with layers using textiles, tablecloths, placemats, napkins, chargers and even leaves and flowers. The overall look can be chic, clean lined modern or vintage.
7. Pot It
Want a party favor? Use potted plants and herbs for the table and give them to guests as a departure gift.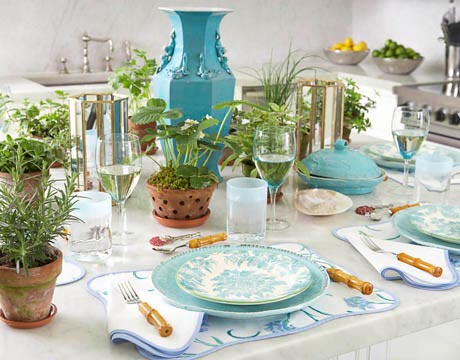 Looking for something special?
These are a few of our favorite table décor boutiques:
www.tiffany.com
www.baccarat.com
www.kneenandco.com
www.leron.com
www.elementschicago.com
www.materialpossessions.com
We would love to share a few more of our favorite tablescapes with you: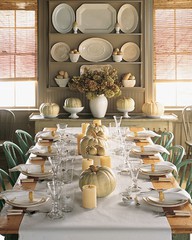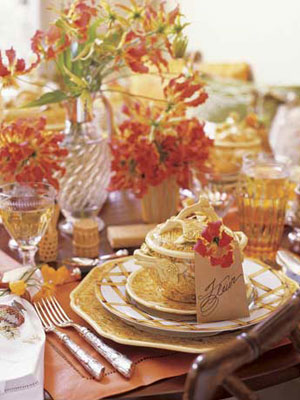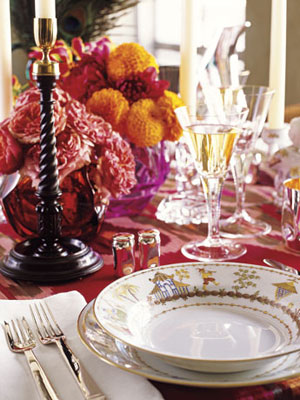 I'm looking forward to gazing at friends and family over candlelight laughing and sharing stories around our dining room table. We would love to see your holiday table. Please share your photos on our facebook page!  Please visit the Gray and Walter website for more ideas for your interiors, www.kennethwalter.com
Happy Thanksgiving!
-Kenneth Walter