Decorating with mirrors can be tricky, not if you're King Louis, he had all the best talent at his fingertips to make a gorgeous palace for his Queen and the rest of the royals. Even Marie Antoinette had to escape the palace to her "simple" little hamlet. So what do you do when you want to change your space? As an interior designer I would recommend a mirror, I always say go big or go home! I have great sources in Chicago at my fingertips, so I can snap up a handsome mirror just like that! Here's a great round-up of some handsome mirrors and fantastic ways to use them in your interiors.
MAKING AN ENTRANCE
This is probably obvious to you, but people like to look at themselves in the mirror, particularly when they've just arrived. It's always nice to make sure everything is in place for your appointment, host or paramour. Whatever the case, we've got you covered.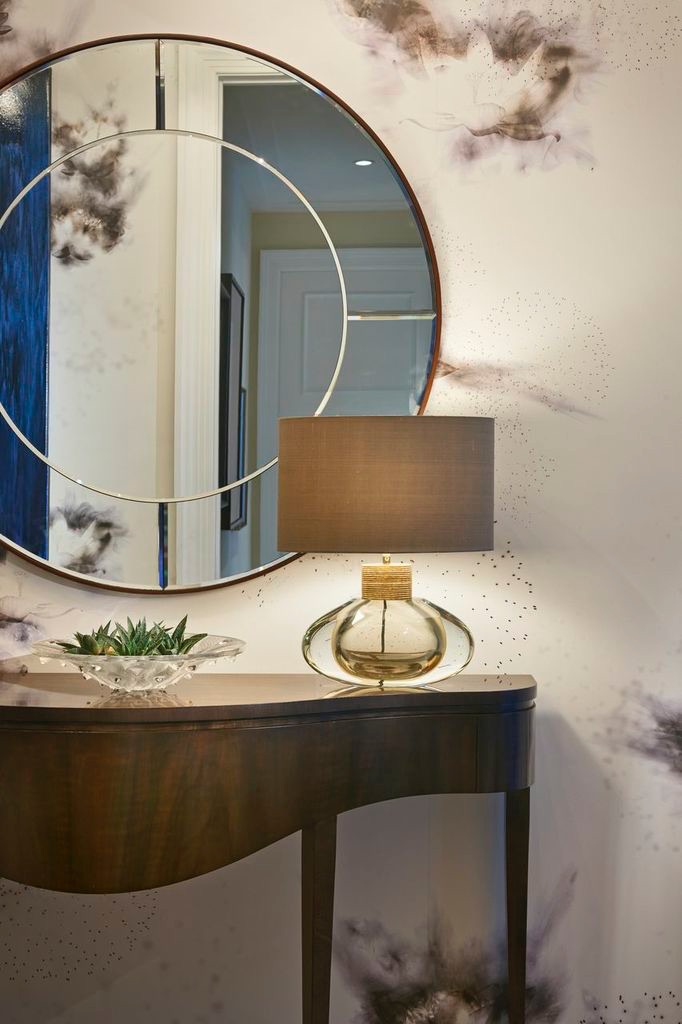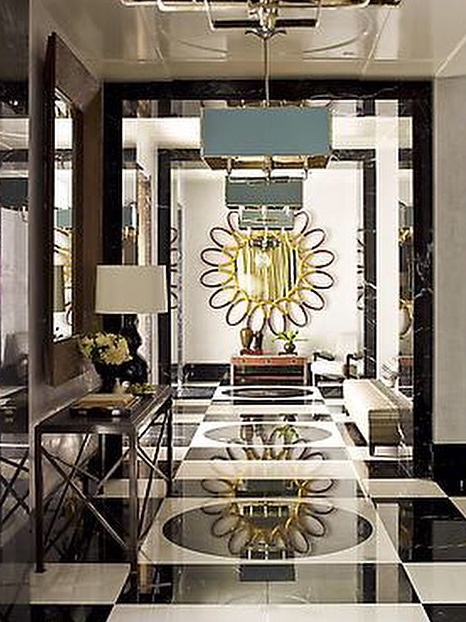 I'm a huge fan of round mirrors just in case you haven't noticed!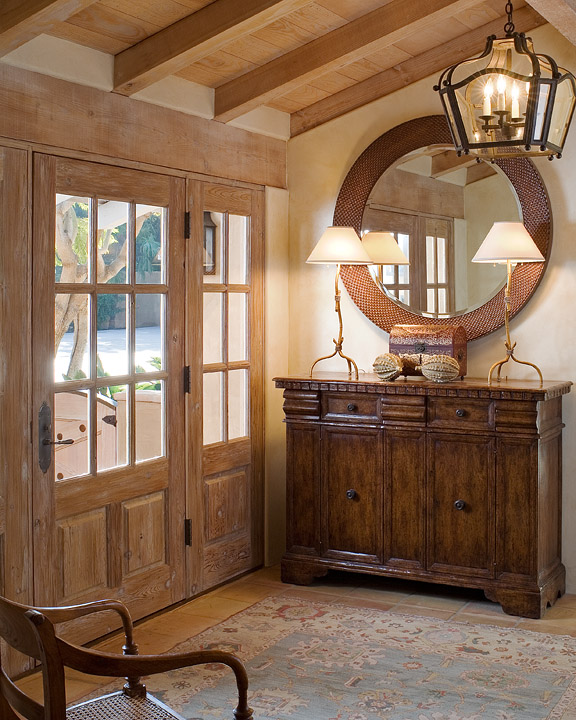 "I look in the mirror and see a few scars, but I like myself" Steven Adler
TYPICAL MIRROR APPLICATIONS
Once you add a mirror you have visually enlarged a space, even a tiny one. Designer Tip: paint the walls a light hue or white of your liking to make the space appear lighter and larger in overall appearance.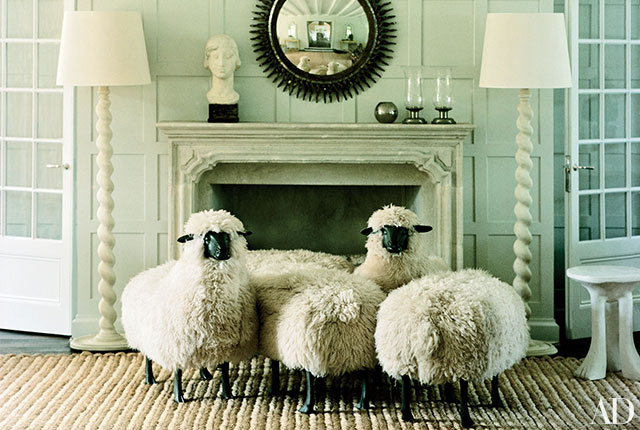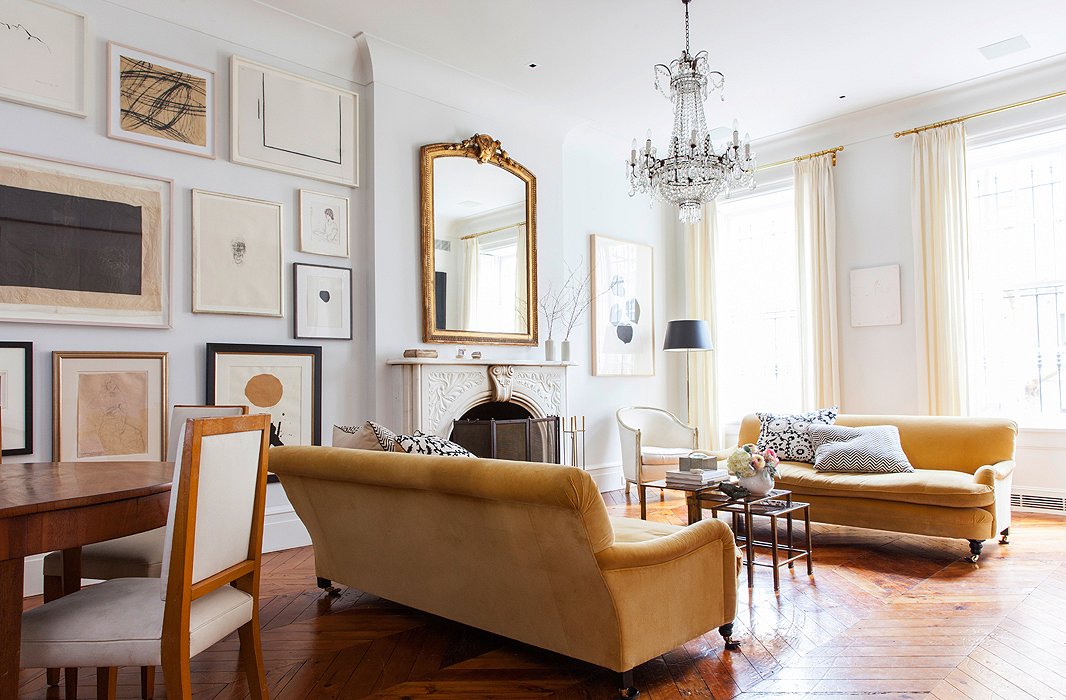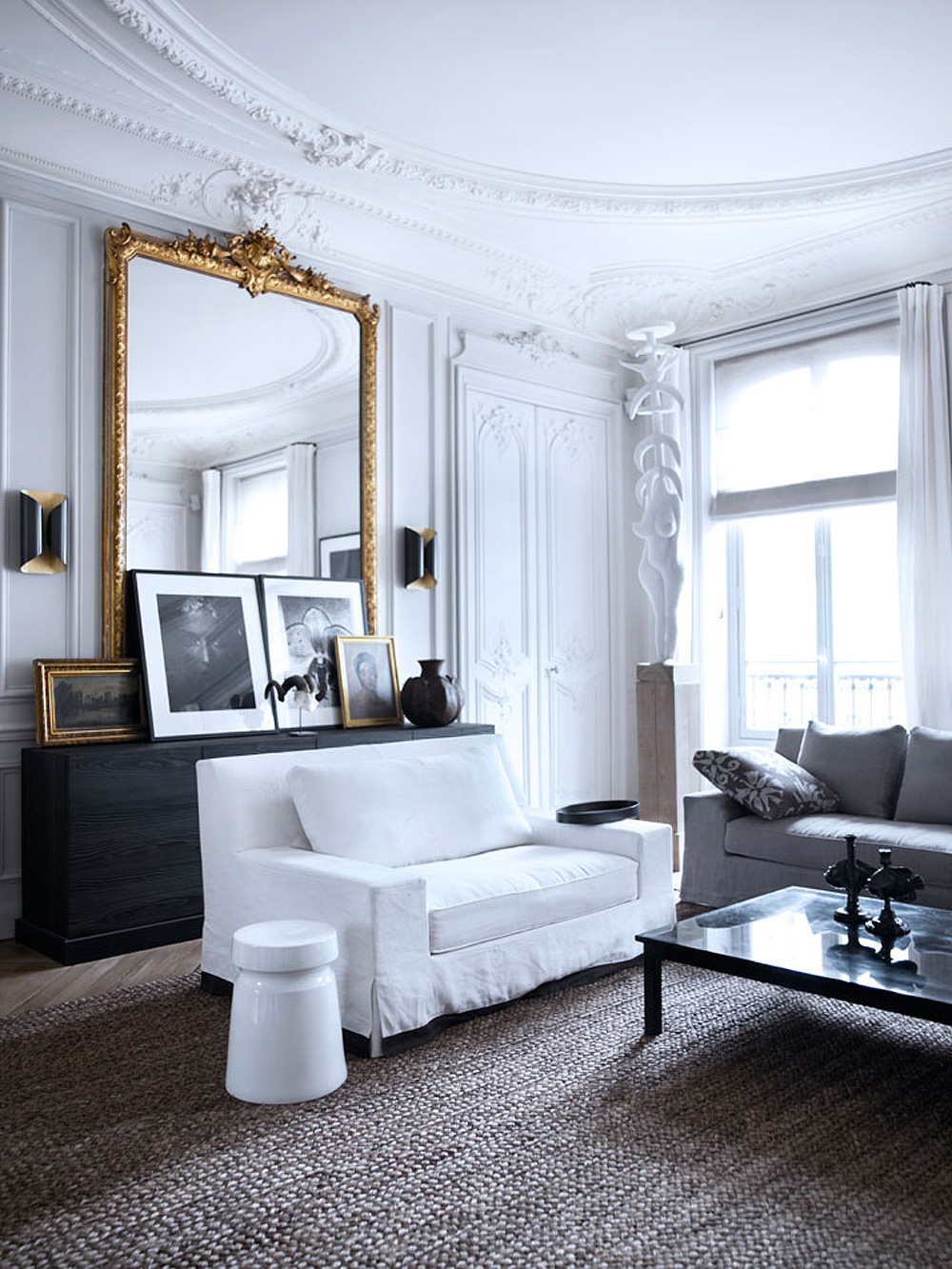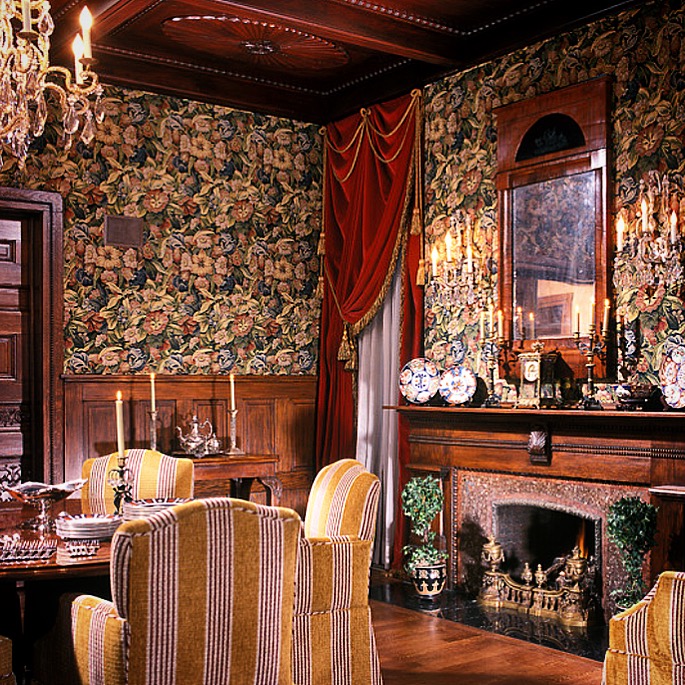 Most people hate mirrors in Dining Rooms because they don't want to see themselves eating. However, it works fine in the above application because of location and height.
THE BATHROOM
Mirrors are an obvious necessity in a bathroom, but many of the examples shown are a bit unusual and worth a try. What do you think?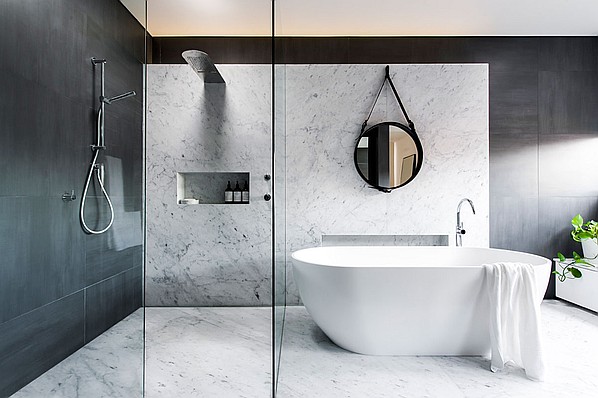 It's always a good idea to have two mirrors at right angles to do your hair, this works even better when one or both are on a hinge. Designer Tip: Whenever possible be sure to have sconce light in addition to recessed lighting. This is helpful to the ladies with make-up and the guys when we shave.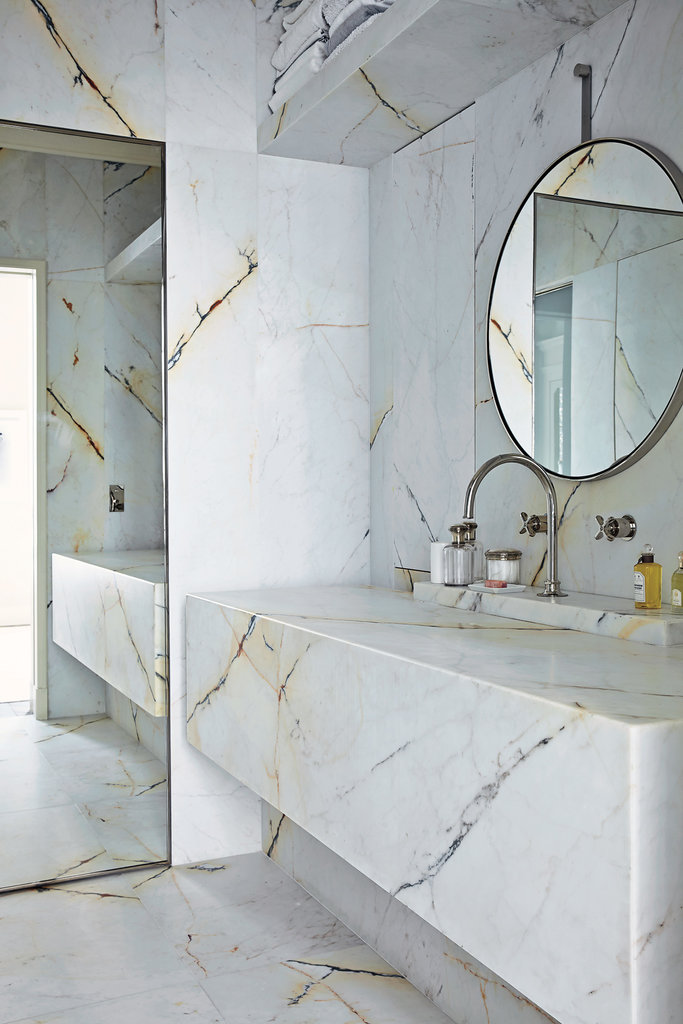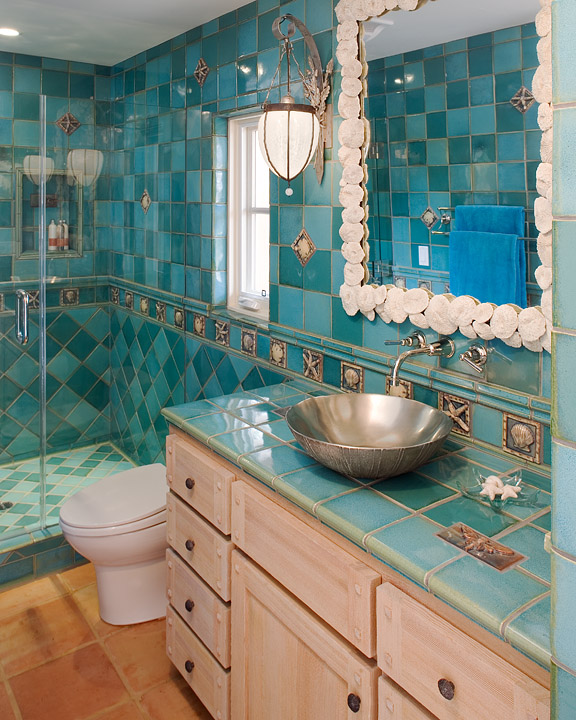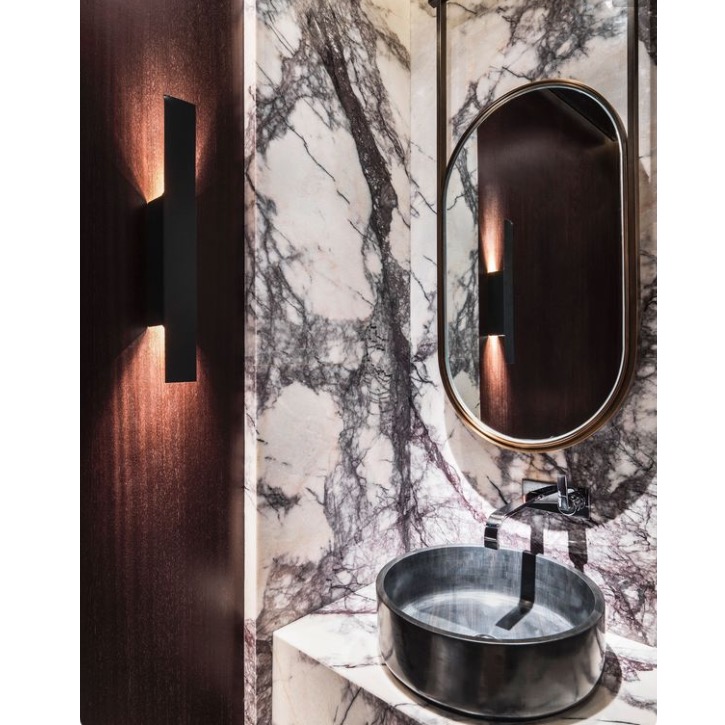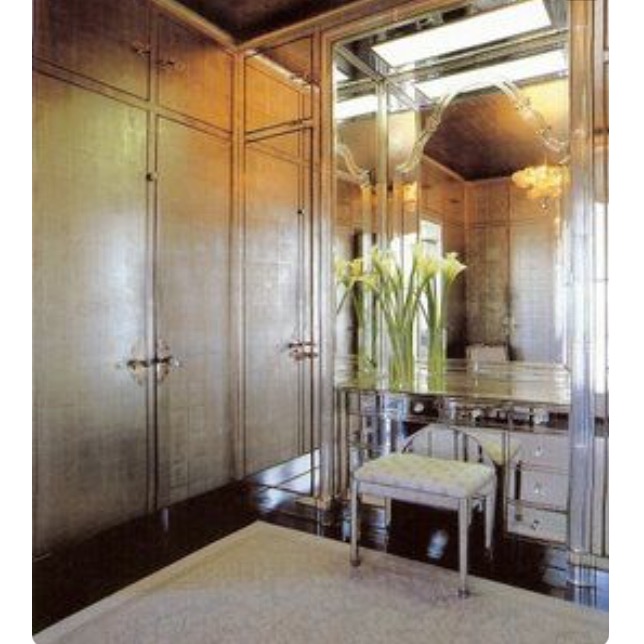 Old school glamour as beautiful now as when it was created. Thank you Miss Frances Elkins, sister to the famous architect David Adler. Be sure to look her up if you don't know her.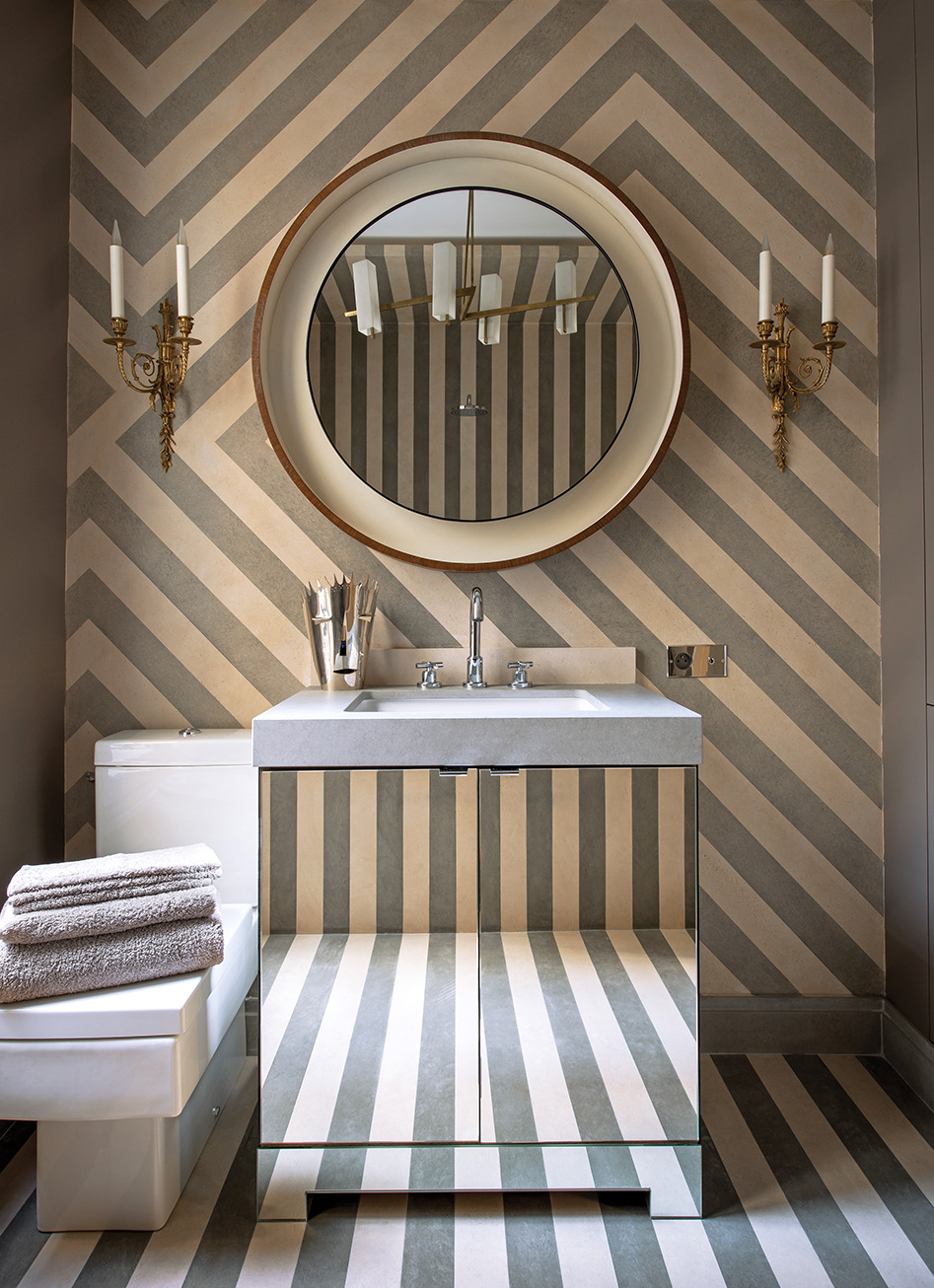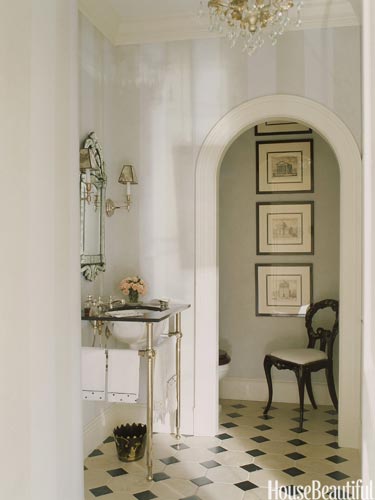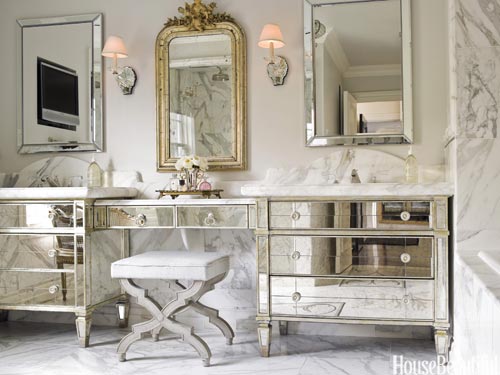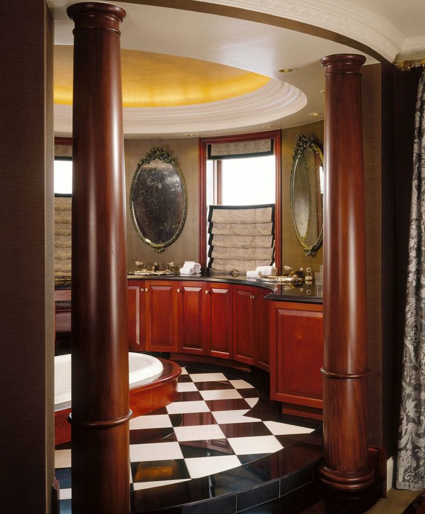 "You use a glass mirror to see your face; you use works of art to see your soul"               George Bernard Shaw
THE SWEET SURPRISE
I'm crazy about walls of mirrors in all different sizes and shapes, with or without artwork interspersed. Here are a few other ways to add mirrors and more light to your space. Designer Tip: Try using antique mirror shelves in a bar, bathroom or etagere.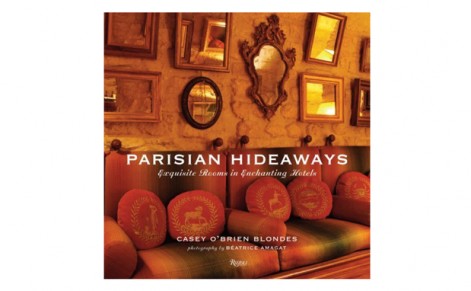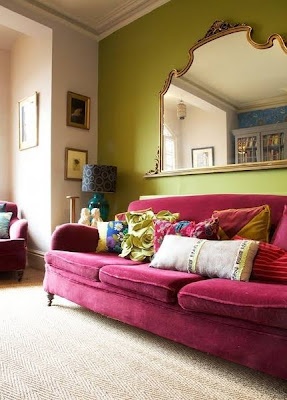 I love hanging an unusual mirror or former window made into a mirror above a sofa.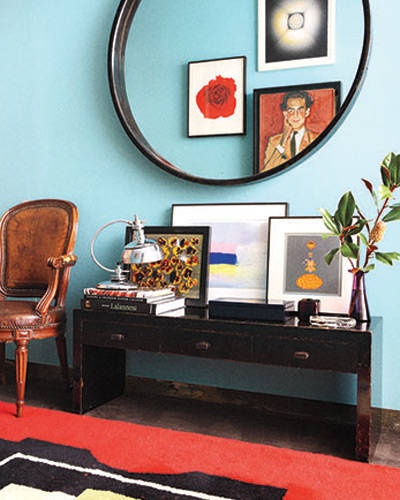 What a fun juxtaposition of artwork married with a round mirror!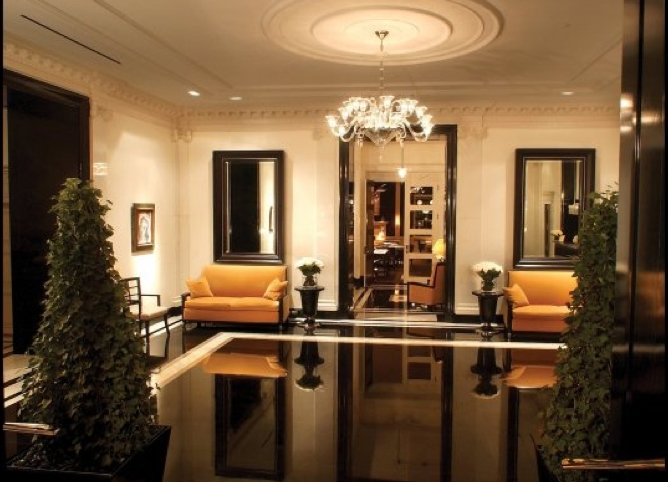 Classic symmetry with a pair of handsome mirrors.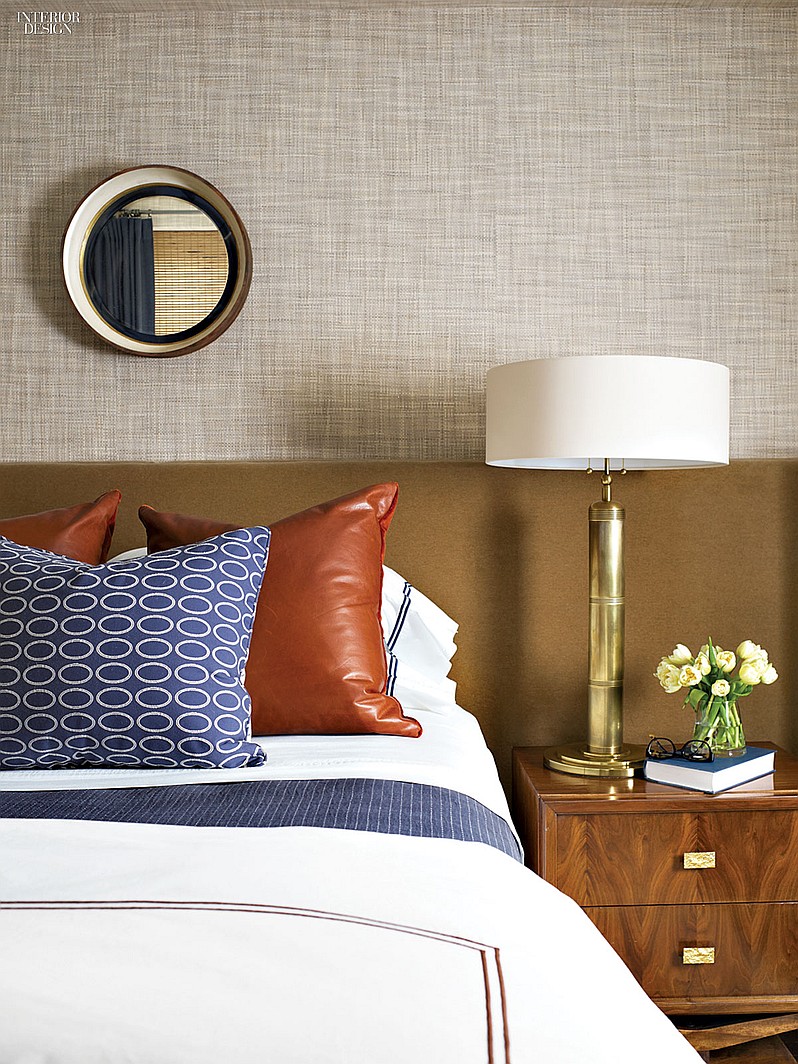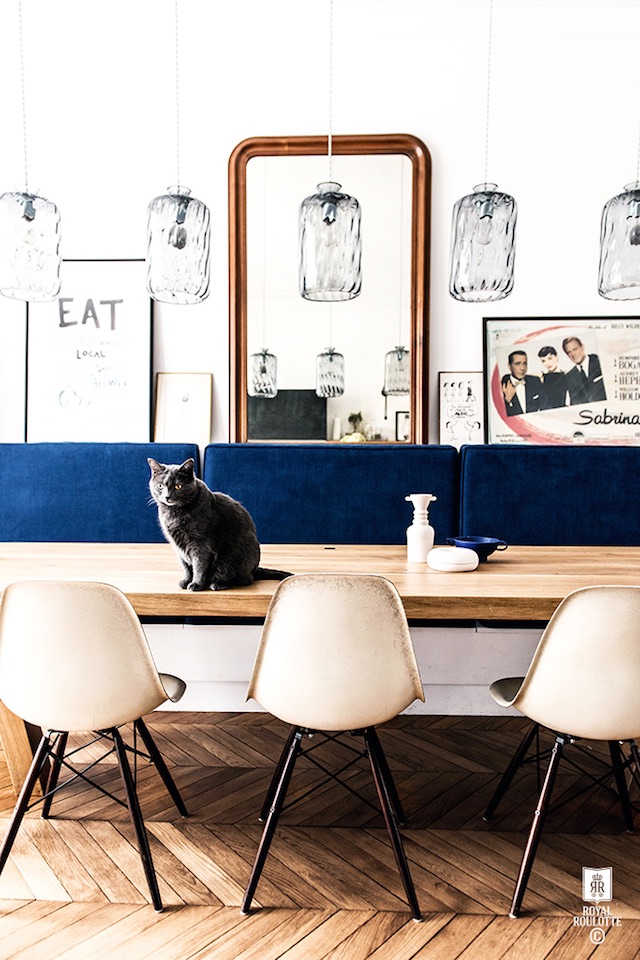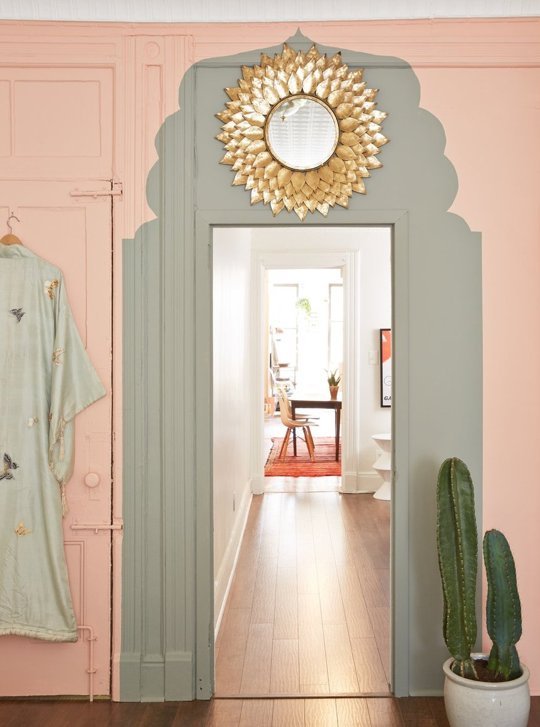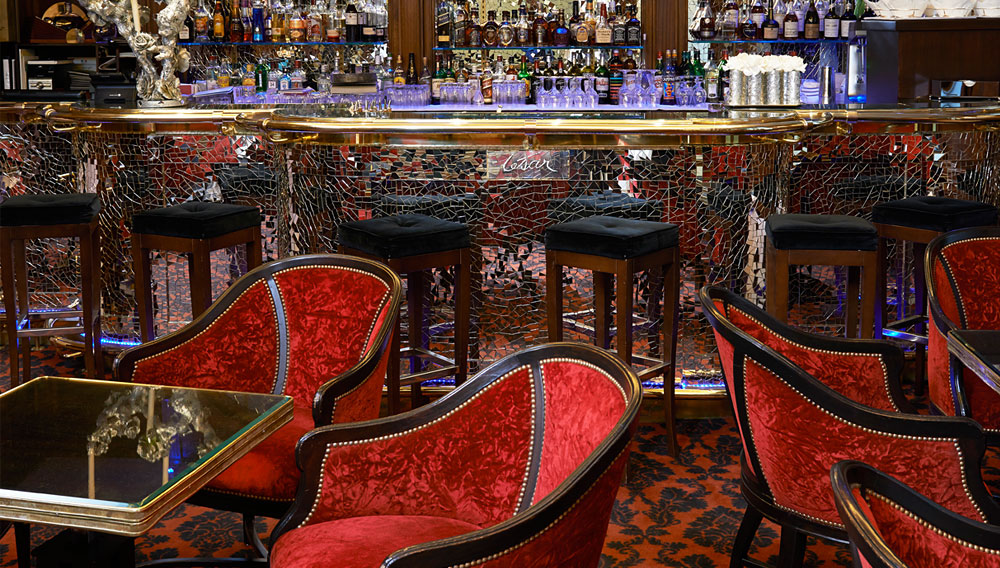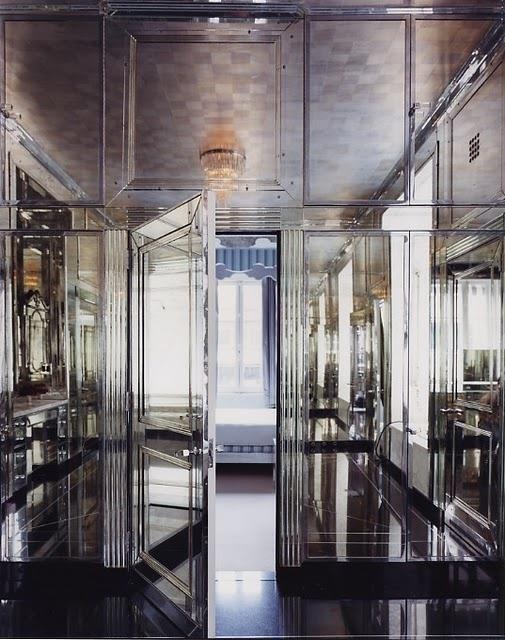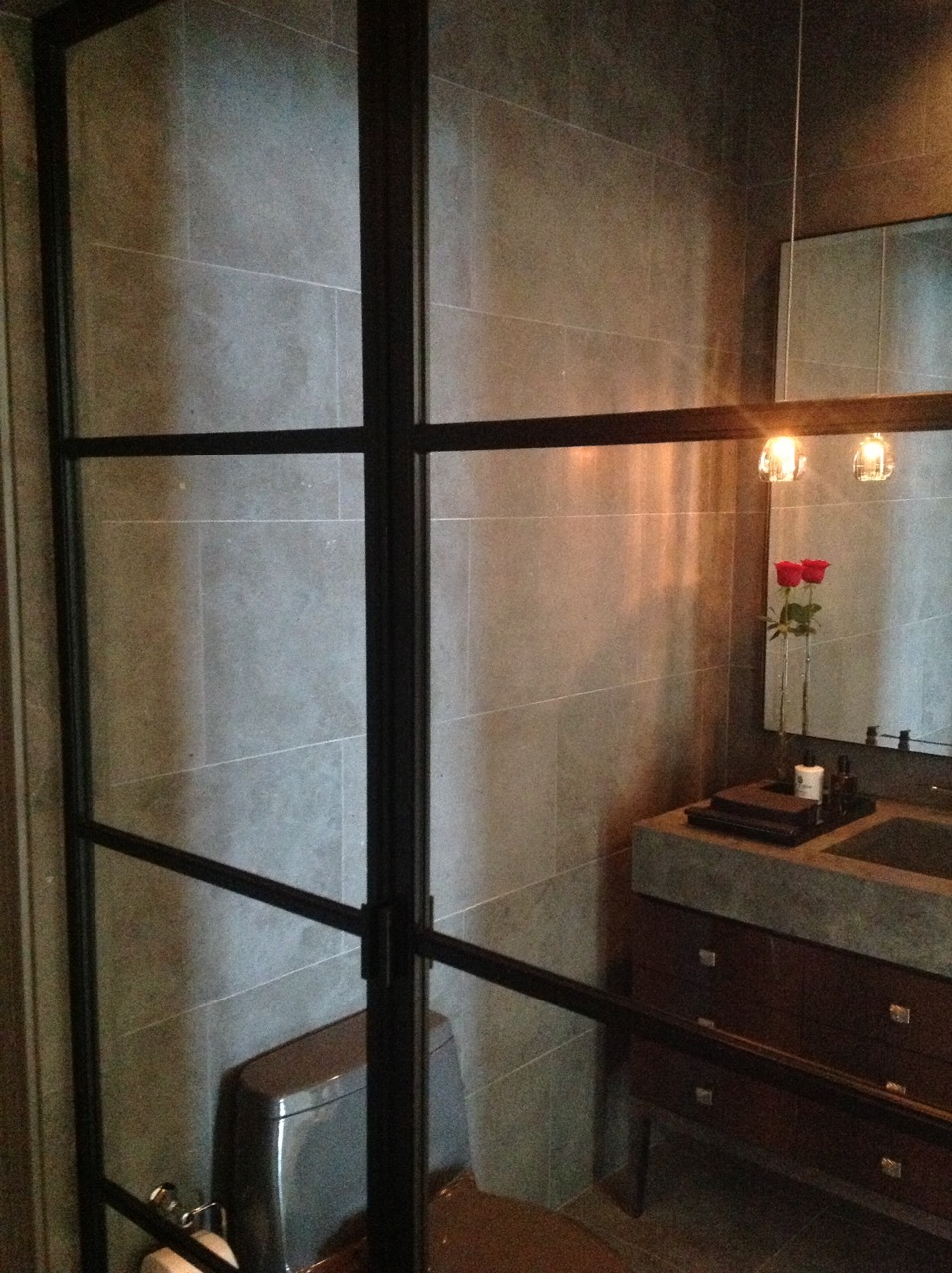 No more sliding mirrored doors for you!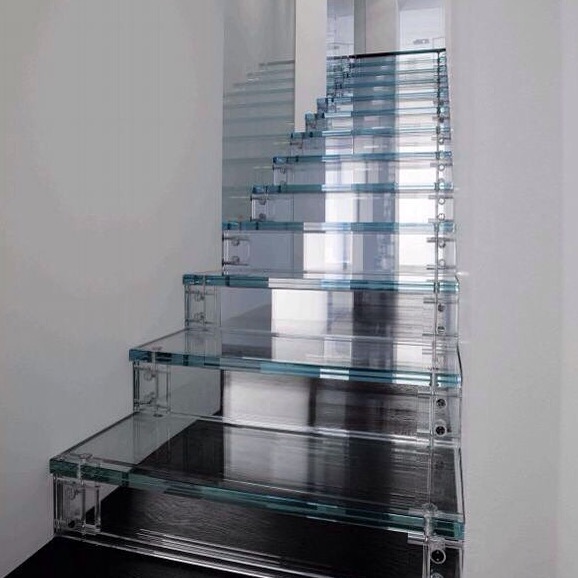 Although the stair is lucite, it could be replicated with mirrored risers for added reflection. The backsplash could be done up in mirror (clear, antique or smoked). What's your pleasure?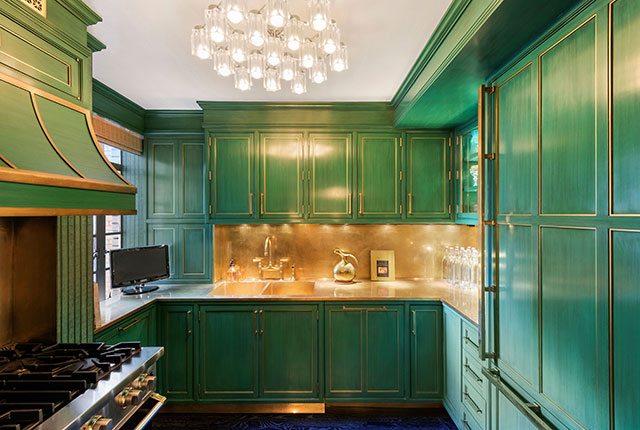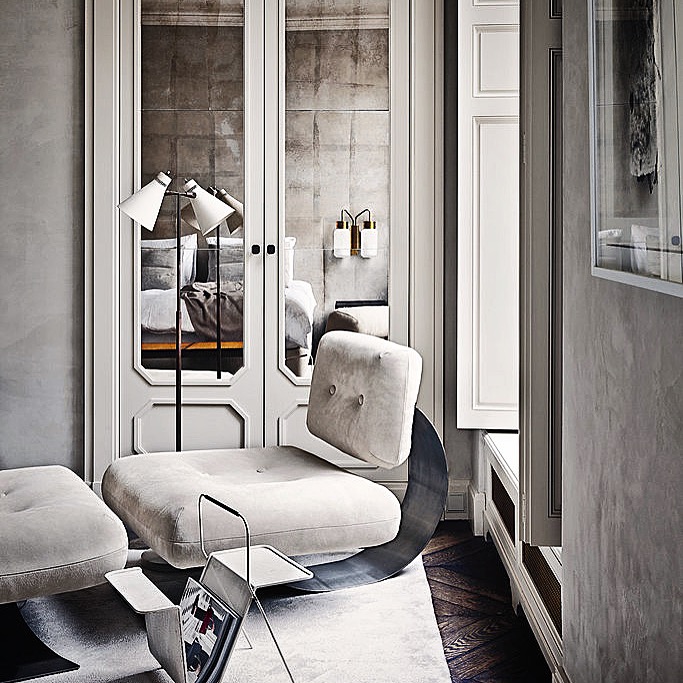 "I can look in the mirror, and I can be proud" Tippi Hedron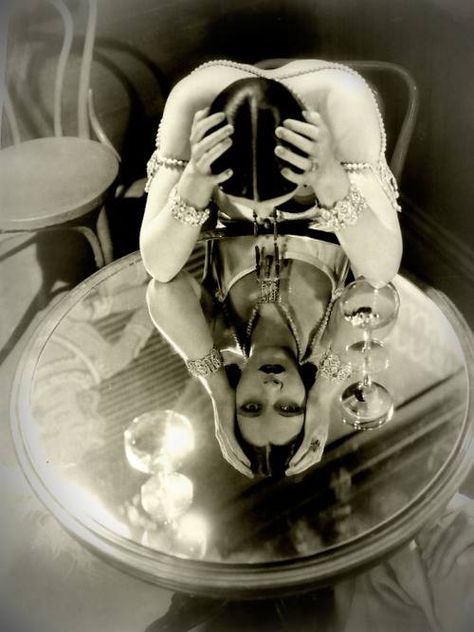 I hope you're inspired to try some new tricks with mirrors in your space. When in doubt move things around and be fearless. Don't let those decorating issues drive you to drink, call me and I'll make your life better, that's a promise!
I see you, and you're terrific!
-Ken