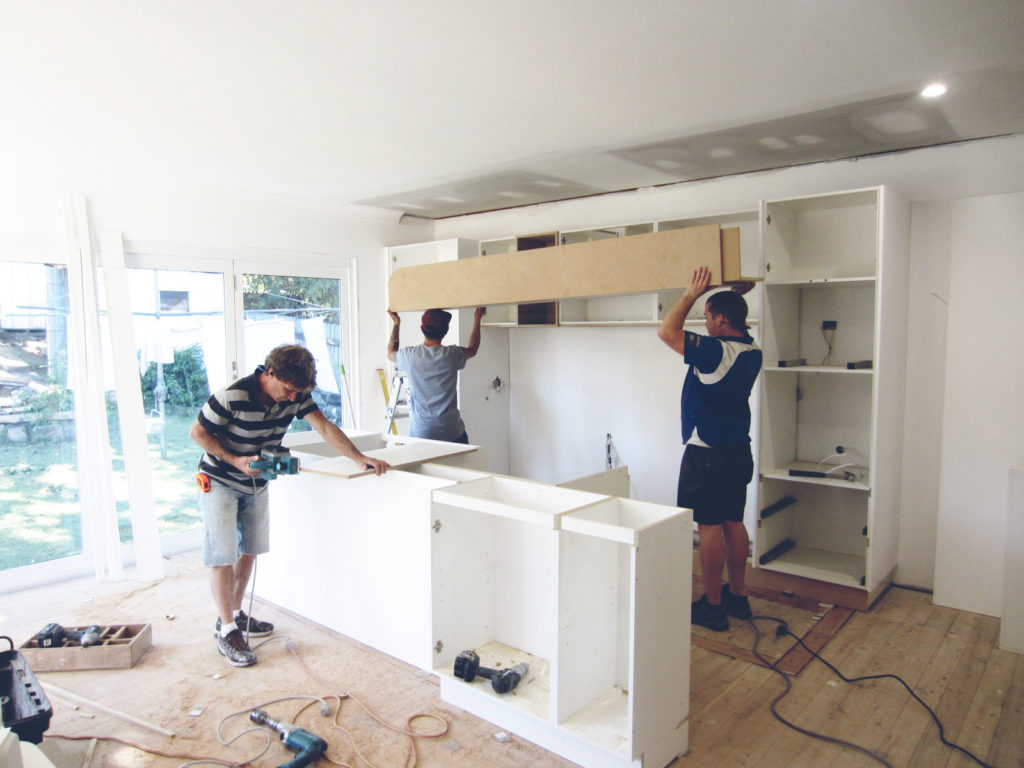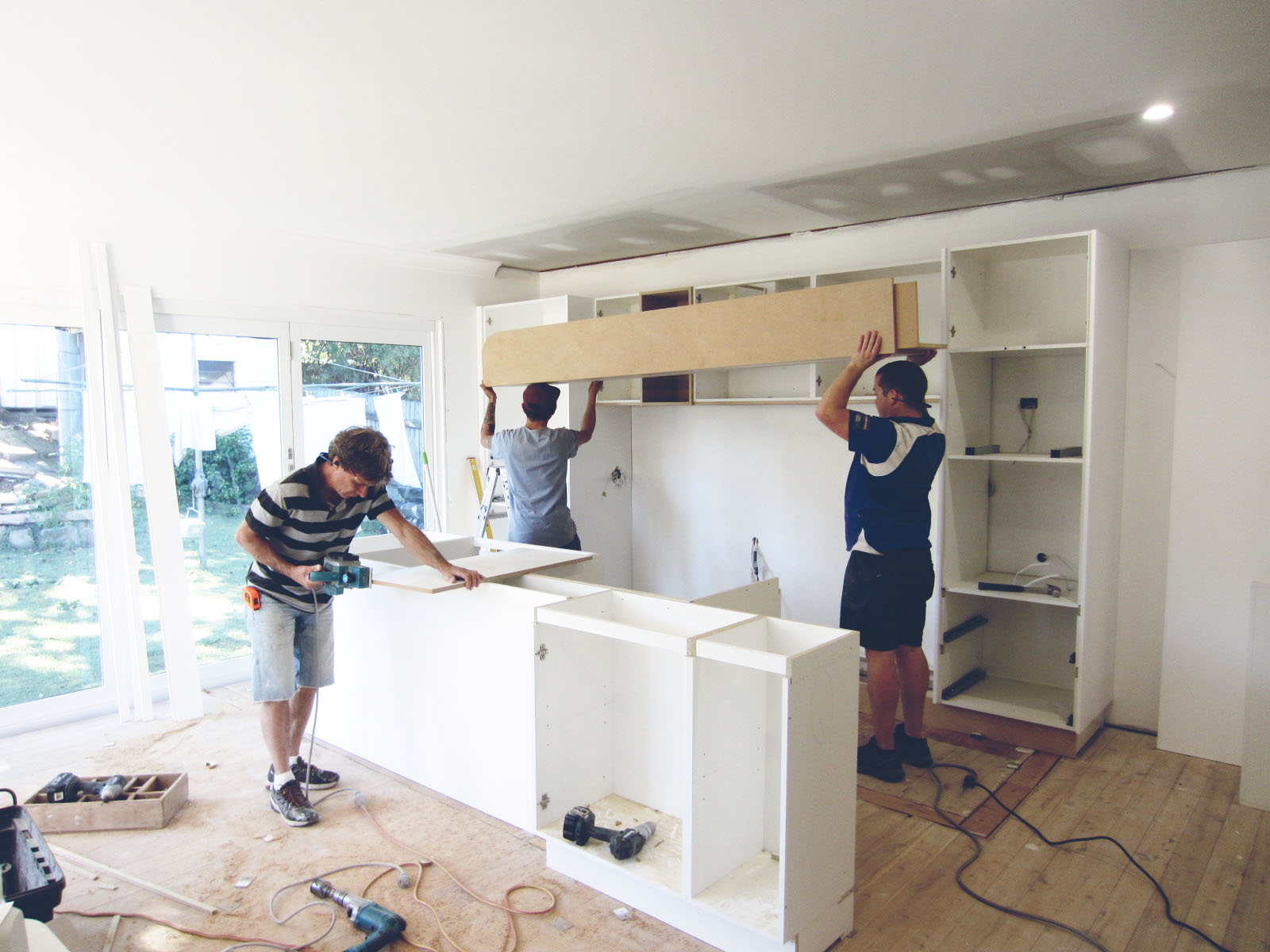 It's Summertime in Chicago. Are you restless and contemplating the project of your dreams? Perhaps you're ready for the new kitchen you've been pining for. You've been busy making your selections. The kitchen cabinets, flooring, faucets, and countertops are selected, plans out to bid etc. Check, check, and check…but what do you do when you come in over budget or lack the stamina to do a gut job? Most Americans are addicted to HGTV, they are glued to watching home renovations that are completed within the space of an episode. No muss or fuss, we didn't even get sawdust on our shoes. We all know when something seems too good to be true it usually is, or do we? As an interior designer it's my job to advise clients so they invest their money wisely. The final product must be handsome and painless as possible.
When will it be done?
Now don't get me wrong, many of my clients in Chicago still want a gut renovation which will bring them the kitchen of their dreams. Here are 5 alternatives if you want to go in a different direction.
Our client had been through the wringer already, she needed a change but didn't want to have her newish cabinets ripped out and replaced. If you're considering new cabinets be sure to donate the old ones to Habitat for Humanity* or someone who can repurpose them. The world doesn't need more garbage in our exploding landfills than absolutely necessary.
1. Consider refinishing your existing cabinets. I was lucky, my client had attractive and functional cabinets that worked well in the space. Our in-house artisans did a custom strie glaze on the cabinets to give them a brand new look thus saving my client a fortune.
2. We replaced the existing backsplash and countertops with a white marble that worked perfectly for my client.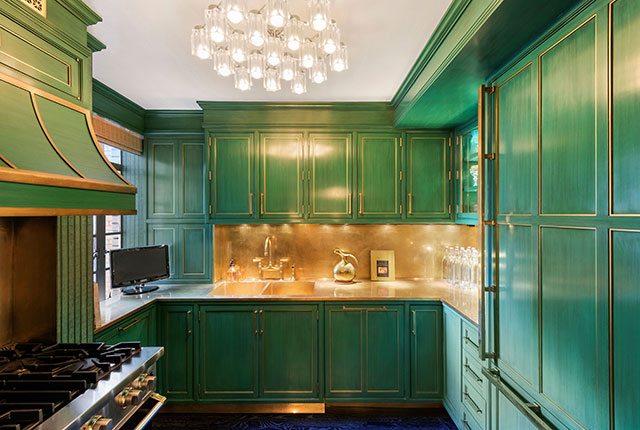 3. Don't forget the lighting, many Kitchens do not have functional lighting. I recommend avoiding fluorescent lighting at all costs, LED is terrific as long as you specify color corrected lamps. No one should look like death in the kitchen! How about a chandelier for a little sex appeal? No one ever said a kitchen has to be dull.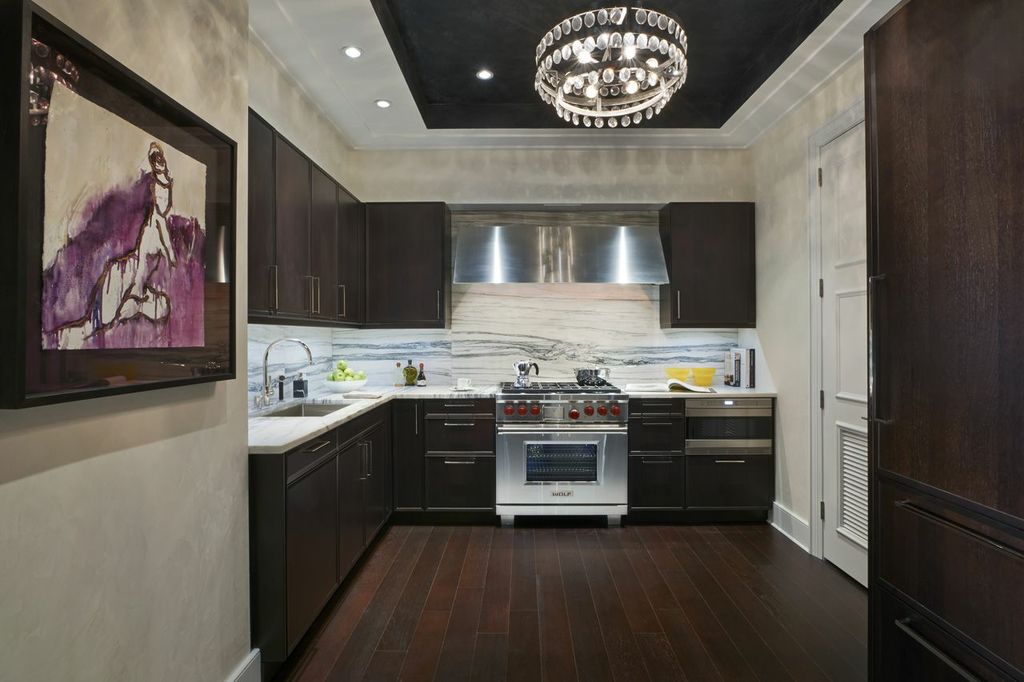 I live in a vintage apartment or house, now what do I do?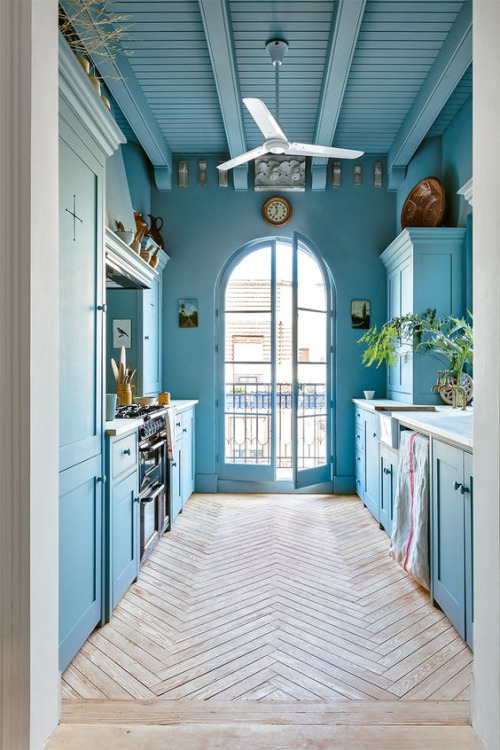 4. Hate your floors? Consider having them stripped for a lighter look. Don't forget you still need a protective coating so they will not stain.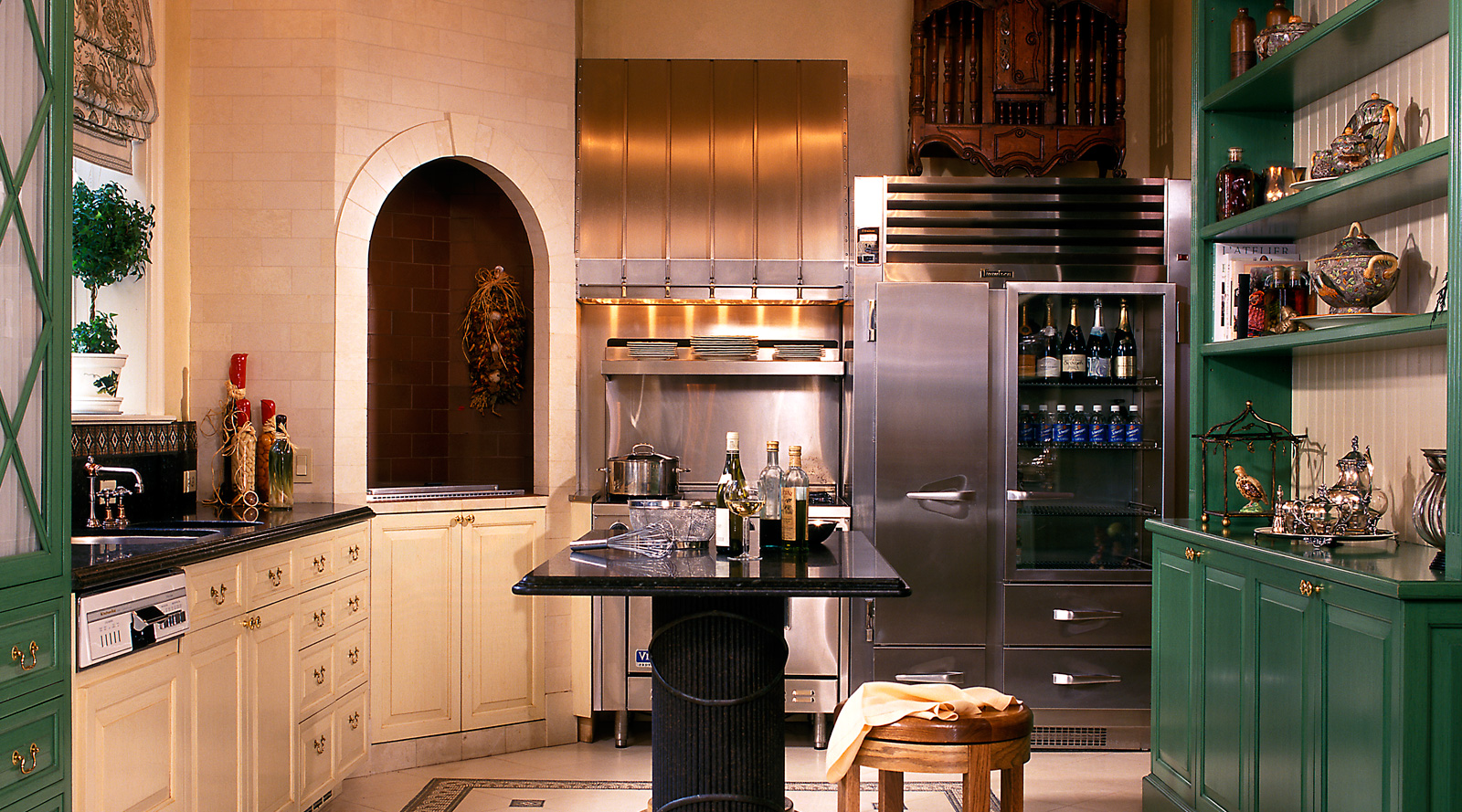 5. What if I have traditional cabinets or live in a vintage home? No worries, most of my new clients have cabinets they hate. Once transformed, they love their cabinets. Are you traditional, modern or transitional? Little changes like new cabinet hardware can make all the difference in the world.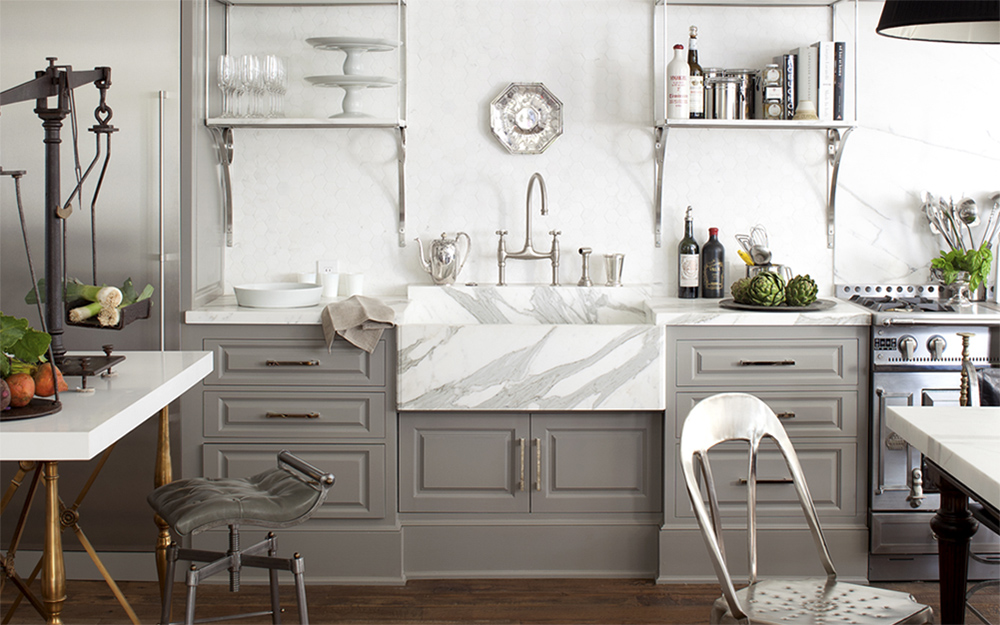 Physician Know Thyself
Many people think they like the concept of open shelves in the kitchen. I assure you this look is not for everyone. You will regret this decision if you rarely use the items placed on the shelves, if you're a messy cook, or have many pets. Choose wisely.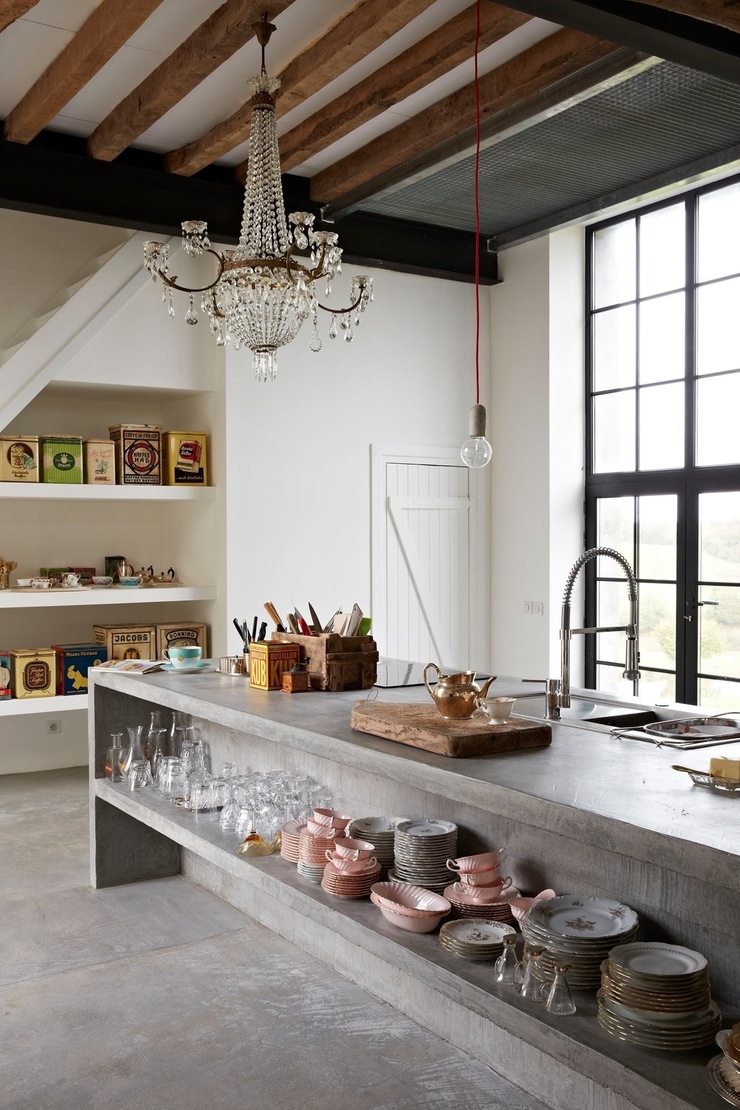 Honey I'm home, what's for dinner? I hope this will inspire you to do a little something to your space. Help is on the way, give me a call and I'll whip something up in a jiffy.
Big Hugs~
-Ken
PS Here's to many happy moments in your kitchen.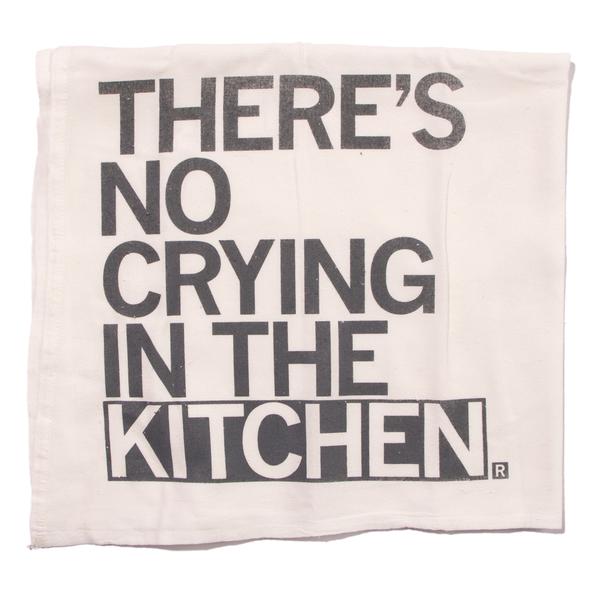 *We are delighted to contribute to Habitat for Humanity and the senior class at New Trier High School each year.